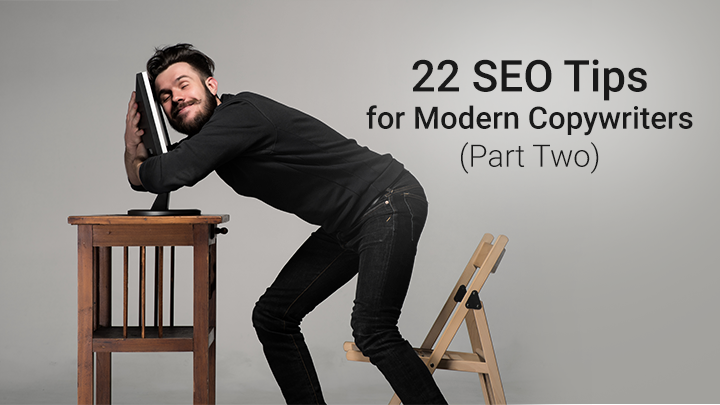 The list of important copywriting tips does not stop at these 8 strategies. For those wishing to know how to write SEO content, there are additional helpful tips and they are listed below. Remember that SEO and content marketing are linked closely and stop thinking of content only in terms of text – let's break the boundaries of stereotypes as articles for blog copywriting are interesting when they are fresh and visual.
9. Use One Keyword per Page and Theme Words to Produce Positive Footprint
Search engine optimization content is valued for its specificity. One of the best SEO copywriting tips would be targeting one exact keyword (per page). In order to make the copy even more focused, long-tail keywords are used. Latent-semantic indexing (LSI) posits that through the use of synonyms, SEO copywriting services can help avoid two issues:
synonymy – different words with the same meaning;

polysemy – words with multiple meanings.
A search engine understands all important theme words in the text (besides main keywords). Google understands what you are talking about by looking at the uncommon word combinations that are used together, and this is how relevance is determined. This is called "footprint" and it can be either positive or negative – to be positive, the "footprint" must contain the word combinations that are related to your main topic. For instance, if you would like to talk about dog food in your copy, make sure to provide enough theme words throughout instead of just telling a story about the dog named Lacy going for a walk. It may not have a positive "footprint" if you stray away from the focus theme words.
10. Optimizing SEO Copywriting
One of the most popular SEO copywriting tips is the use of focal keyword 3-5 times throughout the article, depending on its length (and remembering the rule of 1 keyword per page). Of course, the role of keyword density in SEO copywriting services must not be underestimated; however, proper density still means no keyword stuffing.
11. Use Your Keywords in Headings
If you'd like to know how to write SEO content effectively, remember that bots look for clues in the headings, first of all. In the other words, H1 tag must contain the focus keyword. However, it's not enough to just use the main keyword. Coming back to our example of dog food, instead of simply calling your article "Dog Food", make use of the most effective SEO copywriting tips and tools and go for something like "10 Ways to Use Dog Food to Make Sure Your Pup's Tummy Is Happy."
12. What about the Subheadings?
Among other important SEO copywriting tips, subheaders should be mentioned. Subheaders are those H2 tags which are used to organize your text into logical structural blocks. Use long-tail keywords to allow the audience to skim the article and find the most relevant content for them. For instance, someone looking for vegetarian dog food would benefit from seeing a subheading like "Mouth-Watering Vegetarian Options for Your Pet".
13. Keywords Should be Placed up Top
Among the remaining SEO copywriting techniques that should be relevant for any copy writer, is the primary position of the main keyword: both in copy and meta description. Since meta description shows up in search results, it should include the keyword that the user is searching for. Those who know how to write SEO content professionally always include the main keyword at the beginning of meta title and meta description to boost click-through rate (CTR).
14. Start with a Question
The best way to encourage curiosity among the readers is to start with a rhetorical question. Top SEO copywriting services always use this trick to keep the readers engaged: "Would you like to learn how to make sure your dog stays healthy and not hungry throughout the whole active walk?"
15. The Finale in SEO Copywriting that Provokes Interaction
Content is key only when the ending of the article is brilliant. A finale must raise new ideas. For instance, after having covered healthy and nutritious dog food, some further questions may be raised to be discussed in the comments section, such as: "Should the dogs ask for food when hungry, or should you as the owner be deciding when and how many times a day to feed your pet?"