The unique set of skills and abilities that these people possess is very much desired in jobs related to reading and interpreting varying data. This is because they are able to formulate sound arguments, that are backed by detailed research, while multitasking. English majors know exactly how to be adaptable. Lots of businesses have already recognized their talent and discipline.
There are several positions that will be of major interest to English-degree holders. The most popular one at the current job market is SEO content writer. SEO refers to search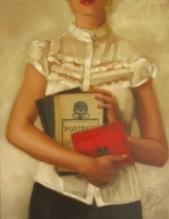 engine optimization, which can be defined as a special area in online marketing. It combines traditional marketing principles with online components. That is why, SEO content writers are one of the most demanded specialists in online business industry. SEO is all about online advertising and marketing particular clients to websites.
Another position that English graduates may pursue is copywriting. This is a symbolical bridge between advertising and creative writing. Copywriting deals with proofreading, editing, banners, creating print and digital copies and participating in social media campaigns via Twitter and Facebook. English majors have excellent grammar and spelling skills in order to write meaningful posts in social media.
To continue, public relations is another field that welcomes English majors, who have a solid background in database maintenance and research. People holding a degree in English know how to convince and persuade others, as well as write speeches for public speaking. Finally, English-degree holders may become technical writers who create manuals and supporting documents, as well as communicate technical information in an easy understandable manner.
In such a way, people graduating with a degree in English are faced with interesting opportunities that are worth pursuing. Blog writing, grant writing, newsletters, ghostwriting, educational writing and articles for publishing in newspapers and magazines are just few examples of what types of work English majors can do.