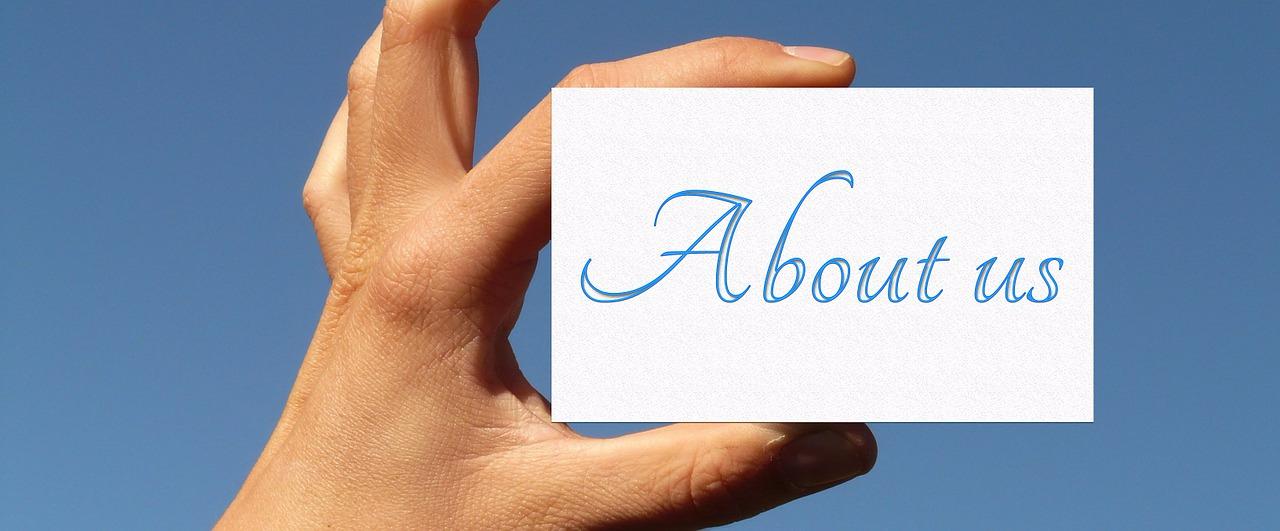 For some not very understandable reason, most websites undervalue the role of their "About Us" page. And it is actually one of their biggest drawbacks. This section is one of the most visited pages of each website. What is more, it helps your website visitors to get to know you and decide whether they want to deal with you or not. This page creates the first impression and, as we all know, first impressions are the most important ones.
"About Us" is not only About You
So, if you want your business to be successful, you have to go an extra mile when writing your "About Us" section and ensure that it creates only a positive impression. You have to make people relate to your company as well your product and services just after they read about you. The following tips will help you to achieve that:
Your customer is the main priority. "About Us" page shouldn't be actually just about you. It should focus on your customers and what you can do for them. Underline that your business was established to make their life better and not just make you a richer person.
Support your 'greatness' with facts. Spare your customers from lengthy stories that you are so great that they wouldn't be able to live fully unless they purchase your product or service. Most people are already tired of such empty promises and direct advertising; they need facts. That is why don't forget to add real statistics and figures, customer testimonials, awards, and other factual achievements.
Pictures and other visuals. Since visual information is being decoded by our brain much faster than textual, placing different images, graphics, videos, and other visuals on your "About Us" page is the best marketing decision.
Show yourself and your team. People want to see that they deal with real people. The best way to make your customers like you is to show the photos of yourself and your working team. You can also let your customers inside your working process by uploading videos and photos of how your product is being created or how your service is being rendered.
Tell your business' story. Your potential customers would be willing to know how and when your company was created as well as what motivated you to embark on this business adventure (remember that you should stay focused on customer value of your company).
Let your customers see the human side of your business. Here you should write about your company's passion and higher goals (something less global than 'bringing peace to the world' but something more benevolent than just selling your product or service to make profit). If you business is oriented on local customers, you can stress what benefit it will bring to the target community in general.
Make People Love You just after Reading "About Us" Page
Yes, the main mission of "About Us" section is to make people care about your company, your products and services. You have to make people become interested in what you offer, to build trust, to encourage them to make a purchase and tell others about your company. And to achieve that is not as difficult as it seems. The main thing is to actually show the potential customers that you care about them more than you care about yourself. Just open up to people and make them feel that everything you do has the eventual goal of making them happier. Make people feel a part of your business and they will surely become your loyal customers.