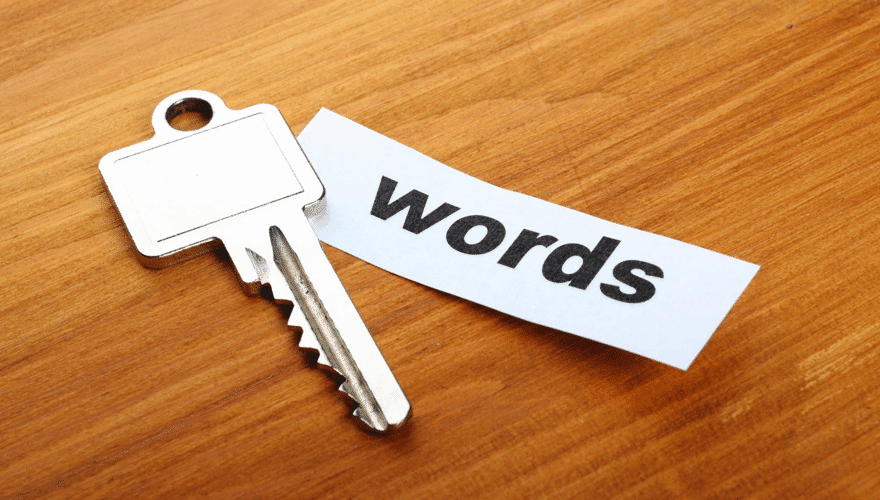 When trying to come up with the right keywords, thinks about exact words and phrases that people are most likely to type into Google search engine in order to find companies similar to yours.
Try some short tail keywords. These include one or two-word phrases providing generic results. For example, when you type in the keyword "jeans," it will definitely return millions of websites regarding all brands, from pictures of children's jeans to articles about plus sizes. While another short tail keyword phrase, say "women's jeans" removes all the unnecessary references. Therefore, try to provide a precise list of short tail keywords to your content writer that will drive traffic to the home page of your website and other main pages.
You can also use some long tail keywords. These include phrases that contain few keywords (usually, three or four). Take into consideration that people type long tail keywords when being really close to making a purchase, which means they know exactly what they want. Try adding long tail keyword phrases like "women's blue jeans" or "Levis jeans for women." Give your content freelance writer a list of long tail keywords which he can integrate into online content appearing on point of sale pages.
Although creating a list of keywords might seem like a difficult task, it is much easier than it seems. Take, for example, Google AdWords, which offers keyword finder tools. WordPot also offers a good keyword tool, which is completely free. In addition, you can create a keyword list yourself by simply writing down the possible short tail and long tail key phrases that best describe your services or products.
Don't forget about keyword arrangement. Ask your freelance writer to stitch the instances of the most important keywords into both opening and closing paragraphs. Use some othes keywords in an f-shaped pattern on your content pages. The top two paragraphs are especially important, as most website visitors usually read only the first two paragraphs on a web page, and skip the rest.
You should also instruct your content writer to avoid keyword stuffing. This term refers to using a keyword way too many times on one page, which makes readers annoyed, while search engines can even penalize websites that engage in such activities. Though, there is no particular limit on the percentage of keywords per each web content page, you'd better restrict keyword density if your content does sound unnatural. Ask your freelance writer to use keywords in titles, as well as at least first subheadings in order to boost search engine results.