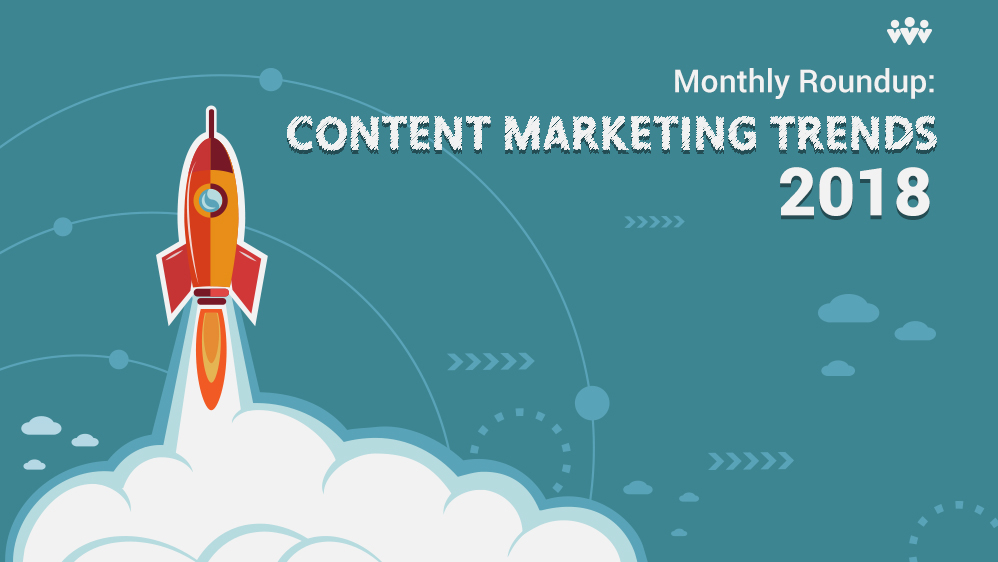 Digital marketing is probably the most rapidly changing industry, with new technologies and trends appearing almost every month. Not keeping up with them may result in your smarter competitors stealing your visitors and customers! So, this month we've prepared a selection of the freshest and most valuable content marketing resources to make you aware of the changes and help you adjust your content marketing strategy accordingly.
3 Creative Ways to Give Your Content Efforts a Boost – Whiteboard Friday – Moz
What can be better than Christmas edition of Whiteboard Friday with Rand Fishkin? If you missed this episode, make yourself a cup of hot cocoa and watch it! If you are looking for new opportunities to take your content marketing to the next level, you might find yourself buzzing with ideas after watching this video. Not only will your content become richer and better quality but also more sites will start linking to it. Worth trying, isn't it?
Your Three-Step Road Map to Creating Viral Content [Infographic] – Marketing Profs
"Making content go viral is the holy grail of every marketer." Indeed it is. But how to create a post so powerful it actually goes viral? Laura Forer presents a three-step process to creating viral content in her awesome infographics on Marketingprofs. You will learn how to come up with a viral post idea, how to create awesome content, how long should the post be, and how to promote it.
Content Marketing Campaigns that Touch Customer's Heart – Mangools
If you want to learn something, learn from those who have already made it to the top. Thus, this post by Tony Tran on Mangools.com is a must-read for everyone willing to succeed in content marketing. You will find 9 examples of companies that managed to launch amazing content marketing campaigns and turned their content into brand capital. Tony describes the exact strategies those companies use for you to get inspired and come up with your own ideas.
3 Important Search Engines to Leverage for Content Marketing – Marketing Land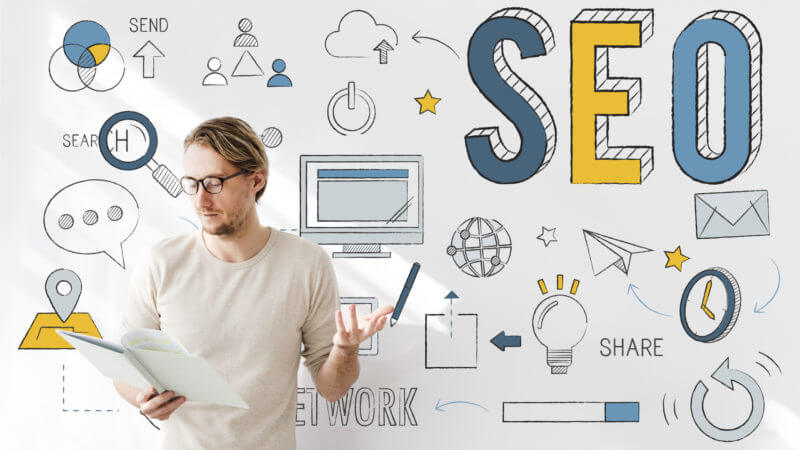 Is Google the only search engine you should be considering when planning content marketing campaigns? It appears, no. There are actually three of them: Google, YouTube, and Pinterest. And each of them requires a different approach. Want to know how to work with each of them? Do not miss Rachel Lindteigen's article on Marketingland!
How to Use Lists Effectively in Your Blog Posts – Problogger
Good content is well-structured content. And well-structured content implies using bullets and lists. Here's a guide on how to use lists in blog posts from Darren Rowse on Problogger. You will learn how to format your lists correctly as well as when, why, and where to use them.
How to Align Your Content Strategy with Your Sales Funnel – Search Engine Watch
"Nine times out of ten, a person will journey down a sales funnel prior to becoming a customer." So, it is crucial that your content strategy aligns with your sales funnel. In her article on Search Engine Land, Marcela de Vivo explains what types of content perform best on which stage of a sales funnel and also gives tips on how to create it.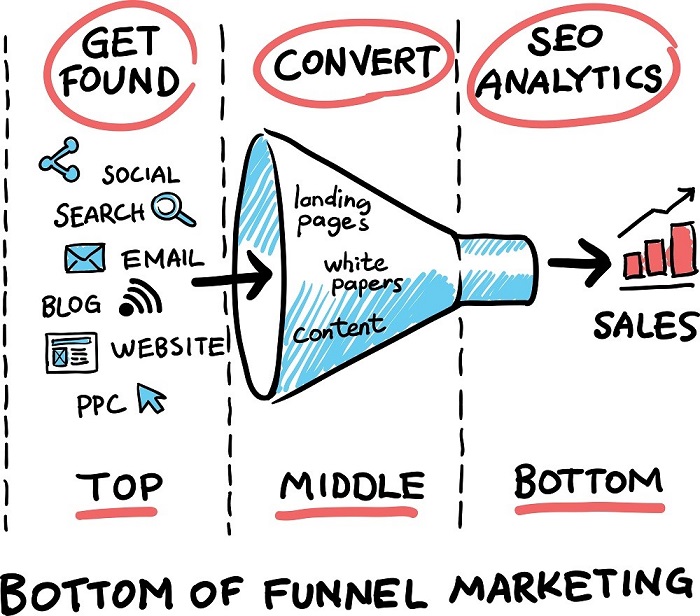 Are You Ready for Content Marketing in 2018? 60+ Predictions – Content Marketing Institute
What will content marketing look like in 2018? What challenges and opportunities does it hold for us? What will change and what will remain the same? Enjoy this post by Joe Pulizzi where he shares 60+ content marketing predictions from top industry experts. From Apple buying Disney to webmasters expecting lower website traffic in 2018, the trends will surprise you.
How to Do a Content Audit: A 4-Step Guide – Conductor

We all know content is everything when it comes to SEO and marketing. But what if instead of spending time and money on creating tons of new blog posts you could do a content audit and breathe new life into content that does not perform that well? Learn how to identify such pages and what to do to make your content great again from Amy Biggart's post on Conductor.com
Top 8 Best Company Newsletters of 2018 – Brafton
Another dose of inspiration, this time from Brafton. The team shares 8 examples of the best newsletters sent by companies in 2018. Among such champions are Moz, the Washington Post, InVision, Lumi, and others. Learn what makes those newsletters so great and avoid hundreds of mistakes by learning from the best.
3 Unusual Content Marketing Approaches That Actually Work – Top Rank Blog
"Think different", Steve Jobs said. Being different from the rest of the world is something that can help you a lot in your marketing efforts. Nick Nelson shares three creative tactics used by companies that made a huge difference to their business and became a catalyst to success. Following best practices is helpful, but don't be scared to get weird. What if you are the world's next trendsetter?