Created: December 7, 2017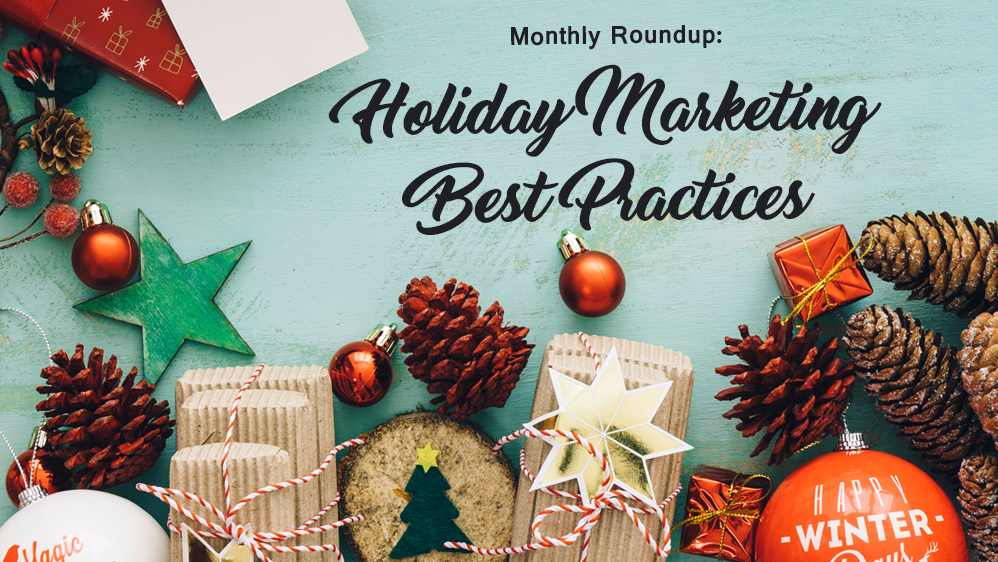 While for some people Christmas is nothing but carols, gingerbread, and present exchange, for others it's endless days and nights spent on creating holiday emails, banners, discounts, and special deals…If you belong to the second group of unfortunate marketers, this round-up is for you. We've gathered the best holiday marketing resources published recently to help you get inspired and come up with the best ideas for your own Christmas campaign. So, get yourself comfortable and enjoy!
How To Build a Winning Holiday Marketing Campaign – Marketing Insider Group
Getting ready for the holiday season is no easy task, especially if you're a marketer. William Harris shares his 8 tips on how to build an effective holiday marketing campaign that is guaranteed to drive results. From his article, you will learn:
How to set goals properly;
Why you should not neglect your past campaigns;
How to study your audience;
What are the best tools to use;
How to develop your own unique idea;
Secrets to finding right people to promote your campaign;
Why it is important to plan ahead and how to ease the rush of the upcoming busy season.
Make sure to check this post, and have a successful Christmas campaign!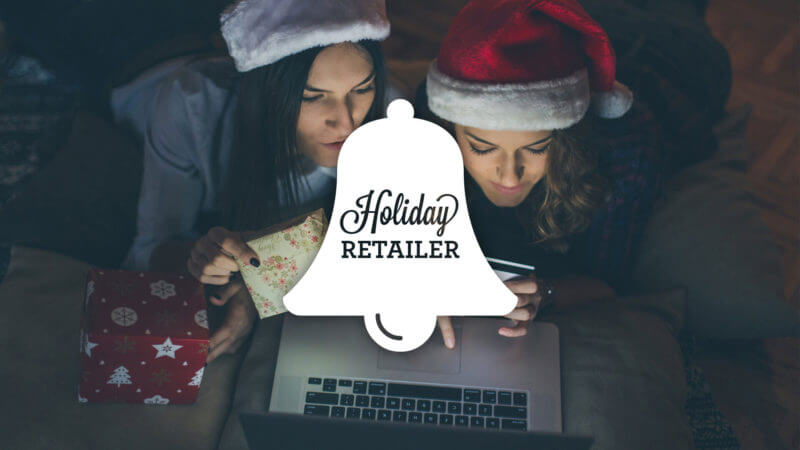 10 Essential Holiday Marketing Tactics for 2017 [Infographic] – Marketing Profs
What can you do to make your holiday marketing campaign more successful? First of all, it is important to study the behavior of your customers and learn what incentives they respond to. Fortunately, there's this awesome infographic published by Laura Forer on Marketingprofs that offers a truly valuable insight into what consumers expect from brands this Christmas.
Here are some key takeaways:
Most consumers start holiday shopping in October and finish in early December;
A major part of shoppers prefer visiting physical stores in order to find gift ideas;
Instagram is the best social network to reach Generation Z, and Facebook works best for millennials;
Personalized Christmas-themed emails get higher conversion rates than generic ones;
Free shipping is the most sought-after offer for almost 40% of customers;
Mobile sales are expected to jump by 38%;
Amazon still rules the day when it comes to online sales;
The one thing that holds shoppers back from taking action is a complicated and expensive return policy;
Abandoned cart messages get opened two times more often than other emails.
How to Plan the Perfect Holiday Marketing Campaign (Free Checklist) – Later
If you were looking for a perfect holiday marketing guide, there you have it. Starting with how to come up with an idea and ending with results measurement, the article will provide answers to all your questions. According to Lizzie from the Later team, here are the steps you need to take if you want your campaign to be successful:
Decide on your idea or concept;
Prepare photos and videos;
Find your ideal influencers and reach out to them;
Organize and schedule your social content;
Prepare social media ads;
Create an Instagram-specific marketing campaign;
Measure the success of your efforts.
Apart from that, there's a downloadable checklist available to help you follow your progress step by step.
11 Heartwarming Ways Real Small Businesses Are Giving Back for the Holidays – All Business
If you are a business, running Christmas-themed ads is definitely not all you should be doing this holiday season in order to stand out in a crowd of competitors. Christmas is all about spreading love, kindness, and hope, so this is the perfect time to go the extra mile and organize something special. For example, many companies all over the world get involved in charity or community service projects to help people in need and simply make the world a better place. Get inspired by this article on All Business online magazine and learn about some brightest examples of community service project launched by various companies right before Christmas. Who knows, maybe you'll stumble upon an idea for your own event?
30 Christmas Contest Ideas: Everything you Need to Succeed this Holiday Season – Wishpond
Discounts, community service projects, emails…What else can you do to make this Christmas profitable for your company and delightful for your customers? Run a contest! Here are 30 Christmas contest ideas that you can use to spice up this holiday season. Wishpond prepared headlines, subheadlines, and free images for your contests, as well as some real-world examples of successful contests run by various businesses. Take those ideas, adjust them to your business needs, and here's your perfect Christmas contest!
The Local SEO Holiday Checklist – You Could Even Say It Glows – Moz
Christmas is a hustle not only for marketers but also for SEO specialists. In her article on Moz, Miriam Ellis highlights the most important things to focus on if you are promoting a local business. Use this checklist to prepare for a holiday season.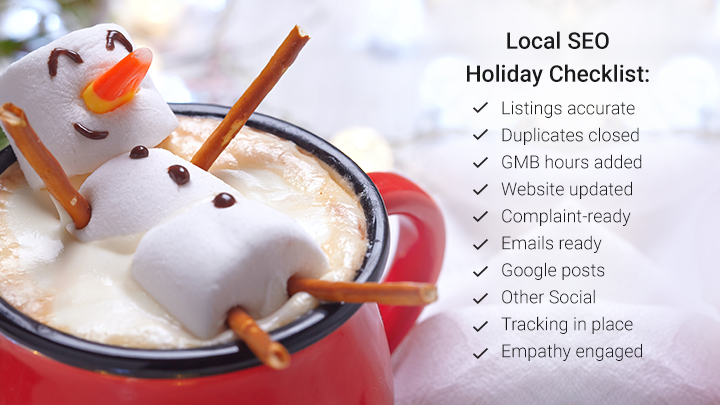 Prepare for the Discovery-driven, Visual-obsessed Shopper this Holiday – Marketing Land
How do consumers discover products? Even though almost 60% of them prefer browsing through physical stores, the number of people who use search engines is growing and now constitutes 47%. Steve Tutelman explains how to use this knowledge and how to use visual content to convert "the explorers" into actual life-long customers.
Deck Their Inboxes with Effective Holiday Emails – Vertical Response
Will you be sending holiday emails this Christmas? Of course, you will! Then make sure to check out this article on VerticalResponse. Apart from giving some tips and advice on how to make your email campaign more effective, the team shares the examples of their favorite holiday emails. Tactics used by such brands as Amazon, Dell, Blick Art Materials, and Williams Sonoma will surely inspire you to come up with a genius idea for your own business!
Your Holiday GIF Guide: Festive GIFs to Spice Up Your Holiday Emails – Aweber
You want your holiday emails to shine brightly in your customers' inboxes, don't you? And what can be more trendy and more "shiny" than a festive gif? Aweber is sharing 16 amazing email-optimized gifs to use in your holiday emails this year. You will also get some practical tips on how to get the most out of gifs and how to use them correctly. Hurry!
150 Years of the Best Holiday Campaigns – Big Commerce
This is truly a special treat. You'll be taken on a journey through time where you'll learn about 24 most successful holiday campaigns of all times and what makes them so special. Did Coca-Cola really invent Santa Claus? What is the history of famous Starbucks red cups? This is a must-read for every marketer!