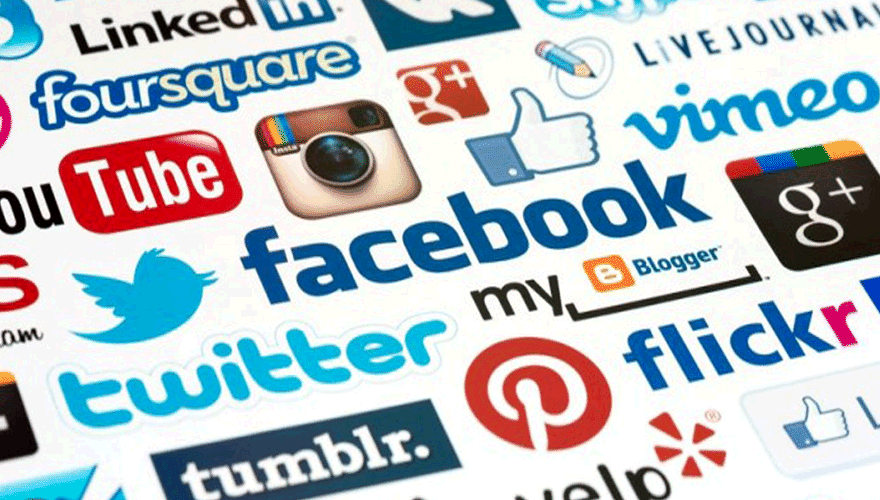 Many small to medium-sized companies make the following mistake: they establish a social media presence, but spread themselves too thin. The problem is that businesses often create accounts on too many (if not all) social media platforms. However, after writing one or two posts, they come to an understaning that this is actually a full-time job. To avoid confusion, make up your mind which social media platforms are best for your business. First of all, considering who your target audience is, what your company's social media goals are, and what your time and monetary budget looks like. Answering these questions will help you decide where your company's time, assets, and energy will be best spent.
Networking Platforms
The most popular networking platforms are Facebook, Twitter, Google+, and LinkedIn. Nowadays, they comprise the major part of social media activity that takes place online. Consumers, professionals, businesses, and many other people connect to and interact with each other on these platforms. Each social media website serves its own purpose and audience. For example, LinkedIn is the most commercially-focused platform, it promotes business networking: connecting companies to professionals and to other companies. Therefore, businesses use LinkedIn as online platform where they can establish themselves as industry leaders. In addition, LinkedIn represents a powerful resource for finding and hiring employees. At the same time, Facebook, Google+ and Twitter are used for more social purposes, they are great for connecting customers to businesses and vise versa. Businesses use such platforms to get more involved in local community, establish brand identity, as well as be able to communicate directly with their clients.
Promotional Platforms
In addition to what has already been mentioned, there are also social media platforms, where you can promote your business. These include YouTube, iTunes, Flickr, and others. With their help, you can reach potential and current customers with various media types, including videos, audios, slide shows, and other business-related presentations. Companies often use such platforms to educate and inform their customers about their products and services, products, as well as promote brand recognition.
Sharing Platforms
It is true that nearly all social media platforms involve sharing, however, there are those that specifically encourage blogging, bookmarking, reviewing, and, therefore, are considered to be the most sharing-friendly. TripAdvisor, Yelp, Pinterest, Urbanspoon, and Digg are some of the examples. Their true value is that they give businesses an opportunity to establish themselves as thought leaders, as well as recommend useful web-based tools, articles, and other online content to their customers. Businesses should also monitor reviews, respond to negative comments in a professional manner, as well as thank people for positive feedback.
Do you own a business and need help with social media management? Hire one of our professional writers and get the job done!