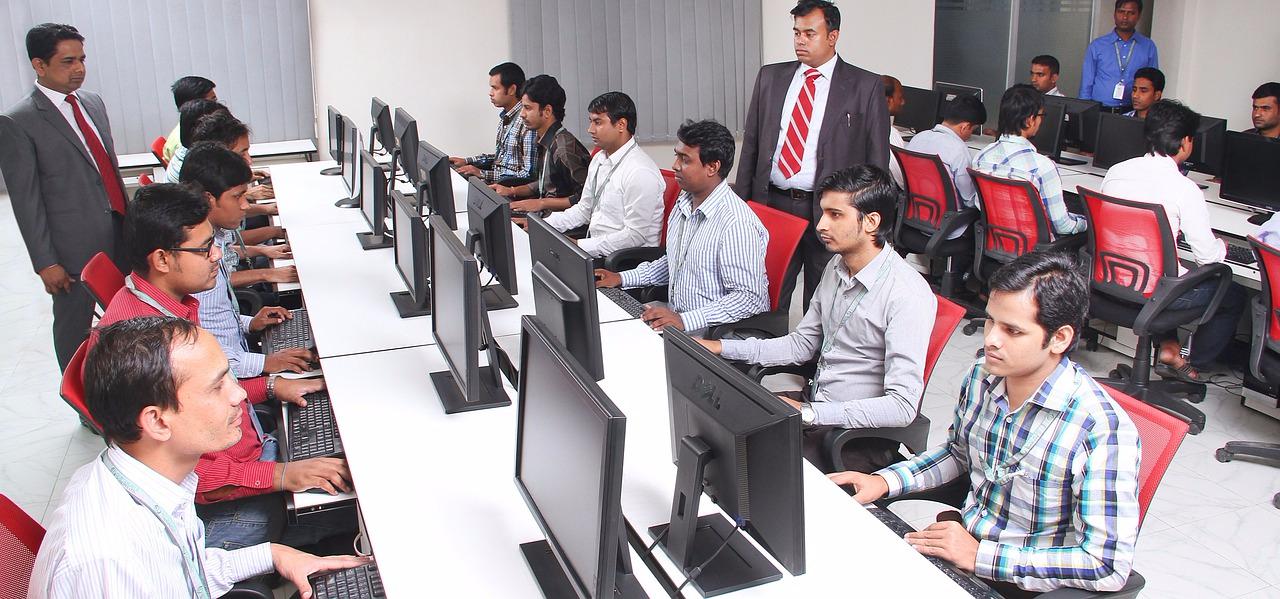 Placing orders in custom writing companies, people are sure that their papers are written by US or UK writers. Almost each custom writing website guarantees that they are "100% US based and do not outsource writing staff overseas" or their writers "come from many countries, but mostly from the United States, the UK, and Canada". Such statements are not really true. I don't want to say that these companies lie to their customers and one shouldn't trust them. I just want to say that in some cases custom writing companies prefer to hide the truth to attract more customers. The US and UK students want to have native speakers to make sure that their papers are written by professionals, not those who have been studying English as their second language. Besides the already mentioned companies, there are those who fairly state that they employ freelance writers from the UK and the US, Kenya and Pakistan, Canada, Australia, Germany, Austria, the Netherlands, and France. Such companies also highlight that they have a quite rigorous registration process which can be sustained by the best writers ever. It should be noted that often the Kenyan or Pakistani writers complete much better works than native speakers. Each case is individual and must be considered separately. Therefore, if the company writes that it employs the US and the UK writers only, it doesn't mean that this is the truth. The quality of the writing services is checked by means of the quality of the completed paper, not by the origin of the writer.
Having replied the question who writes my papers and having defined that most of the writers come from the third world countries, I would like to shift to the discussion of reasons why the 3rd world countries would write custom papers. From the first sight the reasons are numerous, but a more attentive consideration allows understanding that they are not that multiple. A side viewer cannot even understand anything until comes across a specific procedure of writing or does not appear in one of the places, where the services are outsourced. I have studied a problem attentively since I would like to understand whether I can trust writing services and why my papers are written by those who studied English as a second or even third language. Overall, the research has shown that there are two reasons why 3rd world writers complete custom papers.
Financial Aspect
The financial reasons of using the 3rd world writers in essay writing are numerous. When dealing with any business, it is important to remember that the final income for the company owner is the major purpose of the affair. Offering custom papers, the companies think about their income only.
Remembering that any custom writing company is the organization with a lot of departments, which guarantee the effective cooperation between the writers and the customers, one should also think about the fact that all those people need salary. Equipment and office supply also require additional expenses. Therefore, the writer's salary appears to be not that high. The customers pay huge sums for the papers, while writers receive about 25-30% of the payment.
The competition in custom writing companies increases every day. To win in the competition battle, the companies have to lower their prices since the services offered are the same. The reduction of the prices can be accepted by the African writers only since even $500 monthly salary is tremendously high for most of them. Receiving about $300-$400 a month with high rent and cost of life, African people cannot afford themselves having one job position only.
Cultural Aspect
Attending educational establishments, the US and the UK students are taught to study fairly. All the attempts to copy some information or to rewrite a peer's work are considered as cheating. People are warned that studying should be an individual process and this idea is firmly set in their minds. Having received their diplomas the UK and the UK graduates try to find the position in accordance with their sphere of interest. None of them will try to become a writer, who will help others to cheat. This specific cultural peculiarity cannot be omitted. Since US and UK education is based on the principles discussed above, it is almost impossible to make them assist in a serious violation of the law. The USA and Great Britain are highly legal states, where law violation is not accepted.
Working Conditions
Most US and UK writers are interested in career development. Living and working in big cities, people want to get up in the morning, go to work, improve their performance, gain better positions and feel much better after each higher position. City people prefer rush styles of life, they want to move and they need this move to make sure that their needs are satisfied. Custom writing companies offer home positions without any possibility of professional development. People have to stay at home without taking part in city life. Such position is unacceptable for many US and UK people. Having diplomas in different spheres, the US and the UK graduates are sure to find the job. The statistics of employment in the developed countries is much higher in comparison to the developing ones. The graduates in Kenya and India, for example, have less than 20% of chances to find a job and less than 5% find a well paid job.
Overall, statistics shows that 65% of papers are written by the writers from African countries. Kenya and India are the leaders among other African countries in the writing business. About 10% of papers are written by other writers from the 3rd world countries. Only 4-5% of papers are completed by native speakers. The major reasons have been explained above. To sum up, having a low level of salary and a high level of unemployment in Kenya, India, Pakistan, Nigeria, and Philippines, people dream of receiving better salaries additionally to the main jobs in the country. In most cases, academic papers are written by people with good command of English; grammar and stylistics of such essays do not differ greatly from that of native speakers. That is why, working with African writers, students win. They are sure to receive top quality papers for a lower price on time. The 3rd world countries do accept freelance writing jobs since it is a home based work, which allows earning additionally without reporting about the income and, therefore, creating a vision of poor people who can use all the preferences in the country.