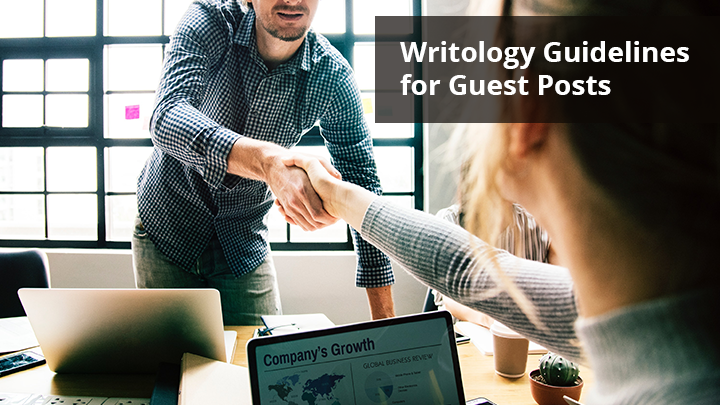 We at Writology value our audience and appreciate your involvement. Preparing the articles for the blog posts, our writers do their best to present fresh and useful information. Considering multiple requests from freelance writers to contribute to our blog, we have come up with a decision.
From now on, Writology accepts guest articles!
If you are a writing enthusiast too and feel like you have some relevant knowledge to share, it's high time to send your pitch!
We will accept guest posts from professional writers only in case they are well written, free of plagiarism, and meet the following requirements.
Before you send your content, please, use the search bar and make sure we do not have such topic on the blog.
Requirements for guest posts on Writology:
The size of the article is 1200-1500 words in total.
Perfect grammar and punctuation are compulsory.
Provided that your text has mistakes, we charge $15 fee for editing and publishing.
Include examples and pictures or screenshots if needed. Please, make sure that images you use are acceptable for commercial use.
Add links to relevant sources and high-authority websites.
Please, avoid being self-promotional in the body of your text, leave it for the author's bio part.
If you enable comments on your blog post, you are responsible for the debate with readers.
We limit our posts to the following categories:
online marketing
tips on social media strategies
SEO and content writing
tips on types of writing services people can order with Writology
market research
Your website promotion:
You may put a link to your website or blog within a short author's bio section that will be displayed at the end of your article. Please note that we make all external links 'nofollow.'
The article itself has to be rather informative without promoting your site and services.
How to submit your article:
Ready to get published on our blog? To do that, you need to be registered as a writer. In your writer's profile find the option to add a new post.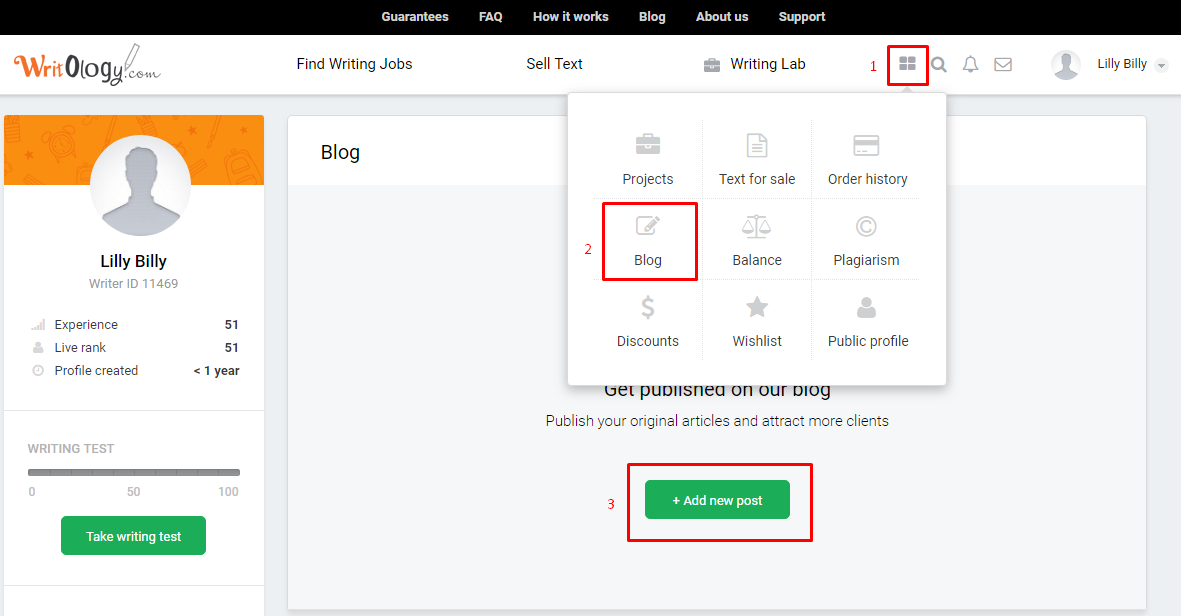 Or you can contribute your guest article to our blog by simply pressing the button below and uploading your document.
After submitting your pitch, it is added to the queue and our editors will revise it within 24-48 hours. We will get in touch with you to notify whether or not your piece can be published.
We will share your article on all our social media profiles and will appreciate if you promote it on yours.