Created: January 31, 2019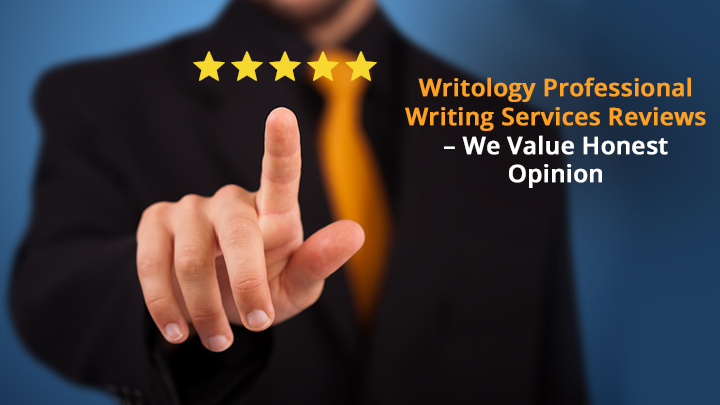 We at Writology pay special attention to choosing out talent as well as nurturing our writers to become the true professionals in multiple fields. This is why Writology reviews are always positive as we love to gather opinions from our customers and grow with their help.
Unfortunately, many writing service providers ignore their clients' opinions today because professional writing services include tedious processes but offer as low as possible prices for the buyer's comfort. To some extent, it is understandable from the writing services provider's side – if the customer does not like the end product, he/she will just not come back again. However, Writology testimonials are always praised for their personalized approach because Writology values long-lasting customer relationships. Writology reviews are monitored on a constant basis by the business leaders and owners on such authoritative review sites as g2crowd.com, trustpilot.com, and sitejabber.com.
How Can you be Sure that Writology Customer Reviews are Honest?
The best proof of our dedication is constant growth. We do not shy away from negative reviews; however, we do everything possible to avoid them by communicating with the customer directly. Writology reviews are something we ask for if we know that the customer is satisfied even despite some challenges.
We are not looking for a perfect assessment – let's be honest, nobody is perfect. However, the main goal of Writology customer reviews is to find out the weak spots of the processes as well as persons involved. Once these factors are visible, the service can be improved for future customers.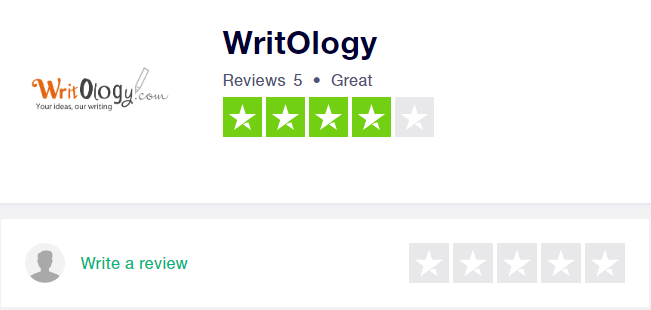 Leave your review on Trustpilot
Writology is the 'Yes Man' of Professional Writing Services
Nowadays there is a lot of noise around personalization. Every service must be personalized. Otherwise, the business will not survive the tough competition out there. Writology reviews pave the best avenue for understanding the issues that have arisen or may arise in the future. In this sense, Writology's customers are the engine which keeps the processes going and improving. If there were no Writology testimonials, it would not be possible to figure out what needs amendment or revision.
It often happens that some services become obsolete and not as often requested as they were several years ago. However, exactly because we personalize our service and manage to adapt to the needs of the customer, we can never say 'no'. Writology is the 'yes man' of professional writing services. Due to this approach, we as a company are able to grow and reach new heights. As we offer varying writing services, we are able to assess the demand and build predictions upon which we focus certain talent development criteria year after year. And this development is only possible with the Writology testimonials offered generously by our customers.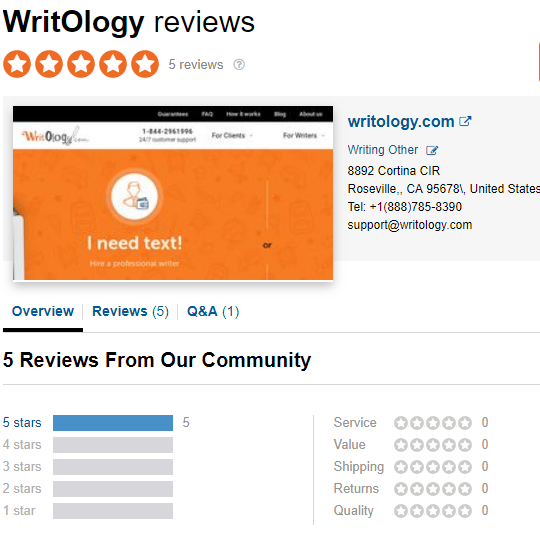 Leave your review on SiteJabber
Therefore, we urge you to go to such high-authority websites with reviews of different software and services as G2 Crowd, TrustPilot, and Sitejabber not only before placing a professional writing services order with us but also after your order was completed by one of Writology writers.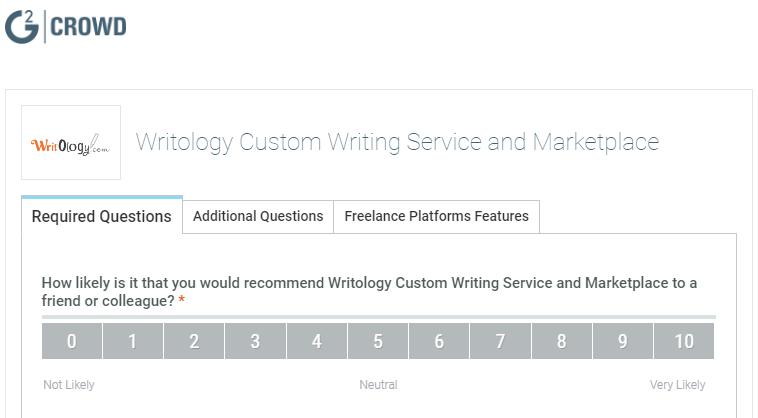 This will only take a few minutes of your time and will offer great benefit to at least two different stakeholders, such as:
professional writing services business owners who will base improvement and developments plans for years to come based off of your review;
other customers looking to place a writing order with a service like Writology because they will know exactly whether this is a good fit for them based on an honest review of someone who has already received their order.
All in all, Writology testimonials are valued and anticipated. We as a company are grateful for your honest input as this is exactly what will help us grow beyond our capabilities in the near future.