How to Choose a Dissertation Topic?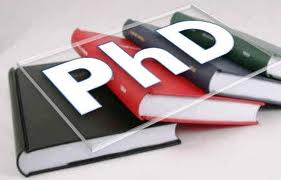 Dissertation is the final step in students' education. There are a lot of reasons why students want to write a dissertation. It can be their dream of final stage in research, it can be a desire to contribute to the modern knowledge, and it also can be a way to achieve some academic or professional heights. No matter what purposes people pursue, they have to start their dissertation search with the topic choice. Initially, it will be a field of knowledge. However, in the future, it will become a structured and specific point for analysis.
When searching for your topic, you need understand what exactly you are looking for. Here are the criteria you need to follow in order to compose a topic, which meets the social needs. Of course, sometimes you may be given a title without any additional attempts; however, you still should make sure that it corresponds to the criteria, discussed below.
Criteria for Choosing Dissertation Topics
It must be interesting
It must be up to date
It must be innovative
It must be catching
It must be full and specific
It must reflect the main idea of your research
It must be narrow
It must cover the gap in the modern research field
It must reflect your passion
Having understood the main criteria any of your dissertation topics should meet, you need to understand what particular steps you need to follow in order to compose a strong topic for your research. You should start your research much before writing a dissertation, because only having conducted it you will be able to understand how to direct your dissertation search. Check the tips below.
Steps for Choosing a Dissertation Topic
Conduct a research to see the gaps in the modern knowledge
Write down the possible problems for discussion
Select the ideas, which may be interesting for you
Highlight the problems, which reflect the social need
Specify the problem you are discussing
Compose a precise idea, which you want to discuss
Overall, writing a topic for your dissertation, you will have to complete your research. This is the first steps on the way to completing your dissertation. The choice of the topic is a very serious stage as it will define the sphere of research for your further study, which may be lengthy. Some people may write dissertation for many years and you have to make sure that you won't be bored for this time. The titles for dissertation chapters should be derived of your dissertation topic. Therefore, it should be both extended and concise. It is very difficult to find the middle between these two concepts, but you should to if you want to have your research successful. Therefore, having read your title a person should predict what your dissertation chapters are, and vise
Overall, dissertation writing may be pleasure for you, but you have to accomplish many stages before getting down to writing. The better your preparation stage it, the easier your writing process will be. Keep this in mind when starting writing. At the same time, you need to understand that the half success of your dissertation depends on the choice you make. Your title creates the first impression and you should be strong in your choice.