How to get corporate communication job?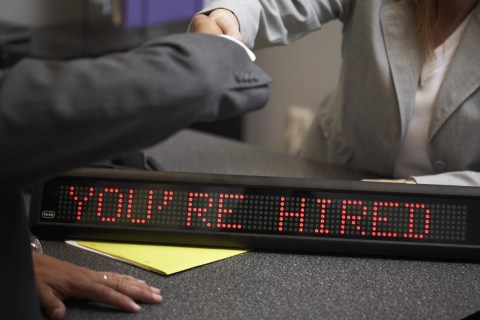 Communication is one of the most important tools of running business. Poor communication may spoil negotiations, destroy the relationships between the companies, and fail to attract a new partner or client. Much attention is paid to corporate communication in the modern world. If you are looking for the job related to corporate communication, you should understand the value of the profession and its necessity in the modern world. To get a job related to corporate communication, you need to be aware of the requirements and understand the possible responsibilities you are to implement.
The requirements for receiving corporate communication jobs and responsibilities to accomplish
A degree related to journalism, public relations or marketing
Overall, any alternative education of the combination of educations may fit the requirements in the adequate disciplines related to communication
You should have strong project management skills
You should be ready to conduct research and to share information via several channels of data delivery (email, video, printed material, webinars, and other corporate events)
You should be able to speak on public on different topics and be ready to answer the questions
You should be ready to create effective emails on the particular topics and to distribute these emails effectively
You have to be a profession in using the Internet, Microsoft Office, and other additional programs required in the company
You should be able to communicate company's brand, mission, vision, values, goals and initiatives in creative way depending on the circumstances
You should be a highly professional in verbal and written communication skills
You should understand the main principles of developing company communication strategy
It is important to have practical skills in writing speeches, creating PowerPoint presentations, writing announcements, and dealing with management emails referring to the company vision and guaranteeing its implementation
Additional experience as a technical writer, interpreter, creative manager and similar skills are welcome
You need to possess the skills related to training other employees in relation to corporate communication
Organization of negotiations and setting the tone of the discussion are a requested skill
You need to be ready to run community, media relations and shareholder relations
Public image of the company will be on your shoulders, so you need to ready to speak in public much and with the understanding of what you are talking about
Therefore, having decided to acquire a position related to corporate communication, you need to possess numerous skills and be aware of a number of issues related to communication. However, even knowledge of a technical writer may be useful in this complicated but very interesting position.