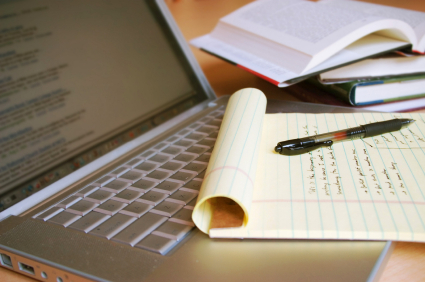 Modern world is full of positions, which were unknown about fifteen years ago. With the spread of the Internet, people have received an opportunity to refuse from dusty offices and to move to cozy sofas at home. We are not going to stress on the advantages of office and home work, it's up to you which working conditions to selects. Having decided to move home, you need to be aware of the possible variants of the job positions you may apply to. A freelance copywriter is a very spread position in the modern world of information technologies.
Answering a question of how to become a freelance copywriter with no experience, you need to follow some steps and pay attention to the peculiarities of job search to guarantee successful outcome and personal satisfaction with what you do. Satisfaction from the job is a very important factor.
Steps to becoming a copywriter

:

Step 1: find reliable job search sites, such as Writology.com, where fraud can be reduced to minimum.

Step 2: use an advanced search tool to limit the results on the job site to copywriting positions.

Step 3: check the company you are going to send you CV. Usually fraudulent companies have low rating, negative feedbacks from different users and other signs of irresponsibility of employers. However, not every negative comment on a copywriter job should be taken for granted. One needs to conduct a thorough research to make sure that the comments are valid and can be trusted.

Step 4: having chosen a company to apply to, it is important to check the description of a copywriting job. The requirements of a job position must be clear with detailed explanation of the responsibilities and the expectations.

Step 5: it is important to check the characters or the number of words and the anticipated payment. Depending on experience people have different salary expectations. Do not expect to be paid much if you are an amateur. Also, don't agree for small payment for copywriter job if you have much experience.

Step 6: apply for the position. Depending on the site of the company, you should either fill out an application form or send your CV. It is important to send the samples of your works to give an employer an opportunity to check your skills. Some companies offer the tests to check the knowledge of an applicant.

Therefore, being a freelance copywriter, you have to check all the aspects mentioned above in order to find what you are searching for.