How to Become a Freelance Copywriter?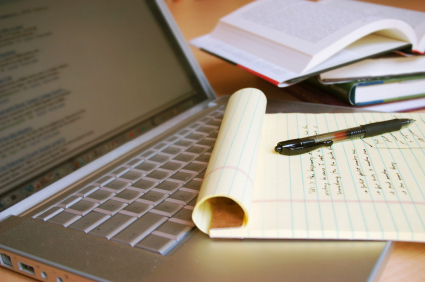 Today's jobs market is filled with openings and titles, which were completely unknown fifteen years ago. With the development of the Internet, people have got an opportunity to change the dusty office tables and uncomfortable chairs for cozy home sofas. This article though is not about the advantages of home setting over office environment; it's up to you which working conditions suit best for you personally. However, if you decided to work from home, you need to be aware of different job openings you may apply for. A freelance copywriter for example is a very popular choice among those who prefer home setting over office environment.
Answering a question of how to become a freelance copywriter with no experience, you need to follow some steps and pay attention to the peculiarities of job search to guarantee successful hiring outcome and enjoy a new career. How to break into copywriting? – this is our main focus today as we will try to help job seekers understand how to make money as a writer on the Internet.
Steps to becoming a copywriter:
Step 1: Find reliable job search sites, such as Writology.com, where fraud cases are reduced to minimum and, if ever happen, they are taken care of with necessary diligence and integrity. These are the places where you will be looking for jobs for copywriters.
Step 2: Use an advanced search tool to limit the results on the job site to copywriting copywriting positions. Also, if you are trying to get your foot into the door of this field, try to limit the search to copywriting jobs for beginners only (those openings that require no previous experience in the field).
Step 3: Check the company you are going to send your CV to (some companies do require a resume or CV to be submitted). Usually fraudulent companies have low rating, negative feedbacks from different users and other signs of irresponsibility of their employers. However, not every negative comment on a copywriter job should be taken for granted. Sometimes, freelancing copywriting is more about how to get copywriting clients that are trustworthy rather than how to copywrite.
Step 4: Having chosen a company/platform to use for finding the job, your task then is to monitor the openings that appear and check the descriptions of those openings. The job requirements must be clear with detailed explanation of the responsibilities and expectations. The jobs with the wording like "freelance copywriter needed!" alone usually aren't very reliable.
Step 5: It is important to check what the company/client pays. Usually, they pay $XX for specific number of characters or words. Depending on the experience, people have different salary expectations but do not expect to be paid much if you are in the process of becoming a freelance writer without experience.
Step 6: Apply for the job. Depending on the website/company, you would need either to fill out an application form or send your CV. It is important to send the samples of your writings to give an employer an opportunity to check your skills. Some companies require tests to be passed in order to check the knowledge of applicants.
Conclusion
If you made up your mind to engage in freelance writing without a degree or you basically in your life scream something like "I want to write articles and earn money!", then online copywriting jobs may be a good match for you. Following the steps mentioned above will help you understand how to start freelance copywriting and, eventually, how to be a copywriter and earn money from home. However, one should understand that these six steps is only the beginning of the journey.