How to become a freelance writer?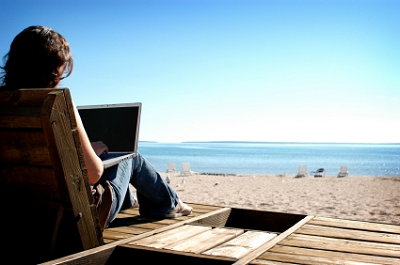 What does it mean to be a freelance writer? Many people who have used to offices and classrooms ask this question as feeling some freedom in choice they still fear to experience some problems. With the raise of demand in top quality plagiarism free papers, freelance content writing has appeared to be one of the most available jobs online. Despite the fact that being a freelance writer is an attractive opportunity, there are a number of barriers people may have on the way to their successful careers. Bureau of Labor Statistics and U.S. Department of Labor1 predicts the raise of the freelance writers increase by 3%. Such statistics seems doubtful since the increase in demand to freelance content writer jobs is observed on the daily basis.
Stages of how to become a freelance writer and get paid
Create a list of the custom writing companies which offer freelance positions.
Check the conditions each company offers and understand for yourself whether these conditions are suitable for you.
You have to check the working schedule (if any) and the oblige number of pages you have to complete (if any).
The payment per page is a very important criterion, so you need to be informed about the salary you are going to receive.
Make sure that you have understood everything about fines (if any).
Payment method is also an important factor. Make sure please that it is available for you and convenient. It can happen that the company is originated from another country and you need to make sure that the payment method it offers suits you.
Register. This is an inevitable stage on the way to becoming a freelance writer. Usually, each content writing service offers the same questionnaires. You need to fill out your name, contact information (phone number, email, Skype, etc.), your understanding of plagiarism and deadline, your experience in freelance content writing, and the reasons of why you need this job.
The next step in application is taking a test. The test usually consists of 2 parts, grammar test and essay writing.
Having taken a test, you will receive the further instructions. Usually, the company manager will contact you in some time.
Therefore, having seen an ad claiming "a content writer wanted", you can become a part of a new writing team. Now you know how to become an online freelance writer having no experince – just check the steps offered above and find the appropriate writing company like Writology.com. I am sure you can become a part of freelance team, this is a very exciting adventure you will enjoy till the end of you working experience.