Writing Companies: How to Select the Best One
Custom writing business is spread all over the world. The countries of the third world and the countries of the former Soviet Union appear on the leading positions among the writers in such companies. The reasons for such country division are numerous and we are not going to discuss them in this article. The main focus of the research will be devoted to the features the article writing companies should possess in order to be the best choice for the writers.
How to select the best content writing company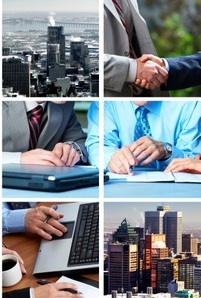 The best company should be easily found online. The easy reach of the site and understandable and easily navigation on the web is a guarantee of simple and clear company rules and demands. The more hitches the site has, the more complicated working process one should expect.
Searching for content writing jobs one needs to be ready to take a test. The best writing companies guarantee top quality of their services, so they need to make sure that they apply the best writers only. Usually, the testing consists of 2 stages, the grammar test and essay writing test. Only those who pass these tests can get the position.
The best freelance writing companies guarantee writers' support. If a company values its writers and wants to have an efficient working process, such company will apply supervisors to the writers, who will help them understand the working process and orient in the pale of orders.
The best custom writing companies motivate writers and offer them bonuses. The bonuses in the company may be different. However, the most logical ones are the bonuses for preferred writers, for positive feedback, and for the number of quality completed pages. The activity of writers is important.
Quality is a must for custom writing. The best companies value their clients and do all possible to guarantee quality and on time delivery. At the same time, to guarantee the quality, the writers have to receive adequate salary. The varied difficulty of the tasks should be paid differently. Therefore, depending on the writing level of the task and the time when the work should be done, the prices for writers should vary.
Searching for the best custom freelance writing company, one should pay attention to the aspects mentioned above. In the conditions of the modern competition and the increased number of the companies, which deal with papers, the number of companies is high. That is why, it is important to make a correct choice and do not get lost in the variety of the offered working places.