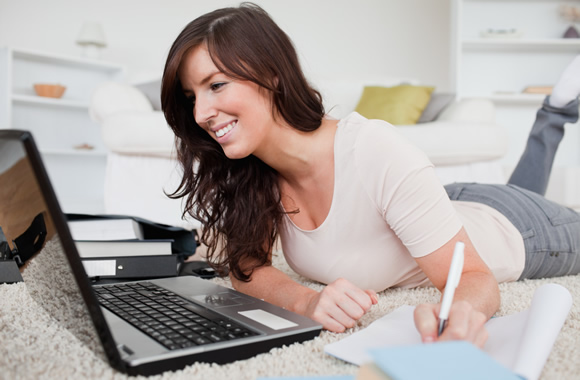 According to Wikipedia, a copywriter "(known as continuity writer in broadcasting) is used to help create direct mail pieces, taglines, jingle lyrics, web page content, online ads, e-mail and other Internet content, television or radio commercial scripts, press releases, white papers, catalogs, billboards, brochures, postcards, sales letters, and other marketing communications media pages". It is a very broad definition of a copywriter, which tries to cover all the services and, therefore, does not discuss the major responsibilities in detail. Overall, it is obvious that copywriting is related to everything what has anything in common with written data. However, if you want to know how copywriting is related to your business, I strongly recommend you to read this article till the end.
What does a copywriter do?
Being a copywriter means being responsible for writing content for websites. People of this profession work on interesting and informative content of the websites to make sure that a visitor stays on the site longer and the facts he/she reads are in the scope of his/her interests. When visiting a site, human attention is initially paid to the structure of the site. It is proven that people leave the site in three seconds if the structure does not meet their expectations.
A marketing copywriter is a person who creates the articles including the key words people use when searching for some information. The best content appears in the first line of the search engine. Therefore, the content writers are responsible for creating interesting content on the topics related to business and using the key words commonly met in search.
Usually, a marketing copywriter works with the creative team or the team responsible for public relations. Much depends on copywriters in the modern computerized world where looking for some information people search online. Copywriting has become one of the types of advertising as describing some services people advertize them, convincing people in their quality. Usually, content ends with an advertising statement where the services can be attended or the products bought.
A content writer> may also inform people about some products or services without advertising. A copywriter salary depends on the number of words/characters written and the quality of the content. It goes without saying that the information should be plagiarism free and useful for the reader. Only unique content deserves attention.
This particular article is one of the examples of copywriting. The information is written with the purpose to inform the readers about the meaning of copywriting. Also, this word is used as a key word, therefore, it is expected that searching for the information on the problem people will notice this data and will follow the link of the article having visited a website.