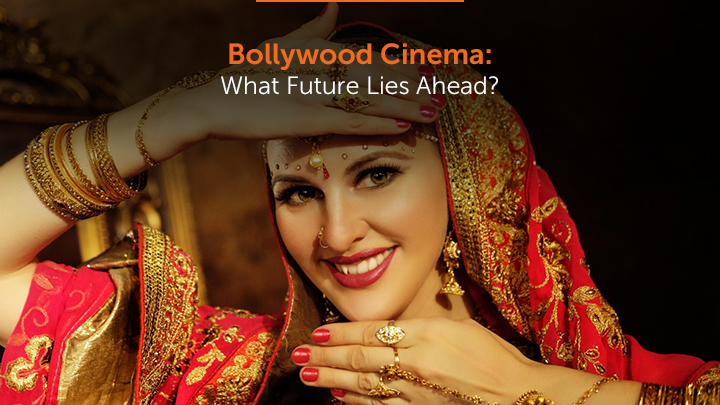 In the globalized world, many cultural phenomena are converted into mass-market products. Mexican food, American drinks, Peruvian clothes, French books and Swedish music – everything loses its primary meaning and becomes a part of this international "melting pot". Bollywood movies, in spite of their specificity, have also been subject to this process, as well. Even Hollywood has successfully adopted some of the Indian counterpart's features – and the recent success of Slumdog Millionaire is the best evidence of this.
For many decades, Bollywood cinema remains the most important and influential source of entertainment for the majority of Indians. Old and young, men and women, students and elders, businesspersons and homemakers – everyone seems to be obsessed with Bollywood music, costumes, dances, and characters. The meaning of Bollywood to India can scarcely be exaggerated, for its social function has gone beyond mere video art. According to Tirumala , Indian cinema is a powerful source of identification and community preservation for the younger generation of Indian Americans. In other words, people associate themselves not only with characters and stories, but also with the community that stands behind the phenomenon of Bollywood.
It is possible to identify many reasons for such persistent popularity of Bollywood movies. To start from socioeconomic conditions that exist in Indian society and finish with deep emotional impact the plots and characters create on individual. Perhaps the secret of Bollywood movies is that they were born with the country's independence, and 1950s-1960s are known as Bollywood's "golden age". Since that time, they have performed their function to entertain the public, to empathize with its troubles and needs; and to provide a piece of magic and happiness to ordinary people who wallow in their everyday lives. A classic Bollywood movie offers a mixture of styles, genres and techniques. This peculiarity contributed to the coining of the term "masala movie". "Masala movies", just like masala seasoning, pleases one's taste through the mixture of spices, even if some of those seem to be immiscible.
Times do change, though, and Bollywood has to adjust to the new realities, technologies, and international movie making tendencies. To start with, modern Bollywood cinema provides its spectators with the wider range of genres than a decade ago. The list of movies released in 2012 shows that the prevailing movie genres are still romance and comedy . There is no wonder about that, since these two genres do not require large budgets or latest special effects, and their success among viewers is almost guaranteed, because the audience includes all groups of Indian society. However, there are some movies that stand out of this traditional set and show us important tendencies in Bollywood cinema.
The review of three of this year's movies is helpful for understanding of the reasons of their success or failure. Moreover, the example of these movies allows seeing some possible trends that may become more and more evident in the nearest future. However, only some insights of the three movies are discussed in this article, while full reviews and criticism on the movies can be found on IMDB or other related resources or even ordered from an article rewriting service.
One of India's most successful movies ever is a thriller released on August 15, 2012. Ek Tha Tiger, featuring real Bollywood stars Salman Khan and Katrina Kaif, has grossed over $56.7 million dollars. This sum is the second largest box office collection of any Bollywood movie ever screened worldwide.
Despite these overwhelming box-office returns, Ek Tha Tiger can hardly be called a masterpiece from spectators' and critics' point of view. The main disadvantage of this movie is probably its director's work: the story about love and missions of a secret agent has equal chances to become a success or a failure, depending on how much effort and dedication has been put to its production. It seems that Kabir Khan, who directed this movie, wrote its screenplay and dialogues, did not have the inspiration to do his job this time. The movie's rating on IMDB is 5.4 out of 10, which is rather low . The spectators admit that the plot is not thrilling (although this movie's genre is actually thriller), the dialogues are just boring, and the story itself unfolds in a slow and predictable way – to sum everything up, Ek Tha Tiger can easily put you to sleep.
On the contrary, Agneepath, the 2012 remake of a famous 1990th movie, is a bright example of changes the Bollywood cinema has undergone in the last few years. Directed by Karan Malhotra, who is well-known for his work at Main Hunn Na, this movie tells a dark and violent story
Unlike the original movie, this version of Agneepath combines exaggerated contrast between good and evil and stunning special effects with deep insight into Indian mythology. The movie plot is actually rooted into ancient Indian legends, and the story of the main character, Vijay Chohan, who fights evil and daemonic Kancha in order to restore his rights to Mandwa Island, reminds of the epic confrontation between Rama and Ravan for entitlement to own Lanka.
The intense and intriguing plot is only one part of movie's success, though. Technical perfection was one of the distinctive parts of Agneepath. To name only a few, the cast included the best Bollywood actors – Rithik Roshan, Priyanka Chopra and Rishi Kapoor. Thousands of statists contributed to the spectacular crowd scenes, such as Shree Ganesh festival and traditional wedding scene. However, the most remarkable part was played by Katrina Kaif, whose six-minute appearance in "Chikni Chameli" ("Silky Siren") number became a real sensation, making Agneepath a big hitter.
Overall, Agneepath is upholding the traditions of classic Bollywood with its clear division into good and evil, motives of love and death, and restoration of justice as the main character's driving force. On the other hand, this movie adopted some Hollywood trends as well, especially visual effects, movie editing techniques and dialogues style. This mixture of the best features from East and West resulted in an impressive film that would be interesting and exciting to any audience in any country of the world.
Barfi! could be another example of international success of Bollywood movies in 2012. Firstly, was selected as the Indian nomination for Oscar in 2013. Secondly, its style is completely different from what we think of as a stereotypical "Bollywood movie".
Oscar nomination is a real success for Barfi! and Indian cinema in general. It demonstrates wide, international recognition and the fact that Bollywood movies are part of the modern world's cultural process. The movie tells the story of a strange but sympathetic man called Barfi (this role was brilliantly played by Ranbir Kapoor), whose heart is pulled into two by beautiful girls. Barfi! has a distinct flavor of European art house cinema. Even the music and songs used in this movie remind of nostalgic French melodies rather than traditional Bollywood rhythms and sounds. This romantic and sentimental mood is reinforced with Barfi's appearance, which looks very touching in his beret and corduroy suit. Emotional and childish deaf-and-dumb girl Jhimlil (Priyanka Chopra) seems to be taken directly from Paris or Brussels and put into Indian surroundings.
To conclude, XXI century with its globalization and mass market has influenced Bollywood movies significantly. Although this change concerns only technical part and has little to do with traditional "masala movies" content, there are signs that such a situation is temporary and that Bollywood cannot avoid the spirit of the times anymore. Classical plots are reconsidered and given new meanings, as noticed in Agneepath, where realism of the original movie gave way to epic fantasy scenery in 2012th remake. Technical perfection has become possible as the new markets opened to Bollywood movies, and the directors can afford better casts, music and special effects with higher budgets. Finally, the diversity of genres has also increased significantly – from French-style romantic comedy (Barfi!) to typical Hollywood espionage story (Ek Tha Tiger).