Created: September 29, 2017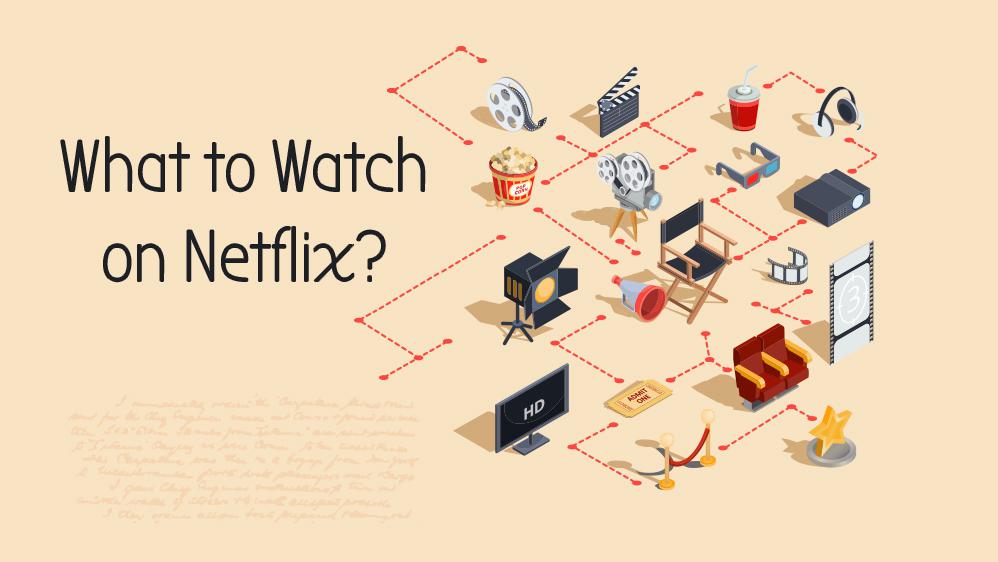 Just some ten years ago Netflix was a regular DVD rental. It was destined to revolutionize the way humanity approaches the watching of movies and TV shows though, and today is it hard to imagine our evenings without a cup of tea and a new episode of our favorite show on Netflix. From "Breaking Bad" to "Bridget Jones's Diary", Netflix always has something exciting to offer. But what are the very best shows to watch on Netflix in your exact case? If you still can't decide what to pick for today, here's our guide!
What is Netflix?
Netflix is an American company that provides video streaming services in more than 190 countries. The content library is updated each month with new releases of documentaries, comedies, horror movies, TV shows, and much more. There are no commercials and no content viewing limits. On top of that, you can enjoy all these benefits at an affordable price.
Who owns Netflix?
Netflix was founded by Reed Hastings and Marc Randolph in 1997. At present, the shares belong to institutional investors, such as Capital Group Companies, The Vanguard Group, BlackRock. Netflix history starts with Hastings and Randolph selling and renting DVDs by mail, whereas nowadays it is one of the leading entertainment services which covers about 103.95 million subscribers.
How does Netflix work?
The first thing you should do in order to start enjoying Netflix is choose your membership plan. In order to understand how the platform works, you are most welcome to try it for free for one month. After that, pick your own plan based on your needs. There are three of them, depending on how many people can watch Netflix at once and what type of video quality is preferred:
Basic plan ($7.99; Standard Definition; use Netflix on one device at the same time);
Standard Plan ($9.99; High Definition; two devices at the same time);
Premium Plan ($11.99; High Definition and Ultra High Definition; four devices at the same time).
It is always possible to change your membership plan any time.
Devices that support Netflix include personal computers, tablets, mobile phones, HDTV receivers, home theater systems, set-top boxes, video game consoles. Its compatibility makes the service really convenient to use, so it's no wonder Netflix attracts more and more subscribers each year.
What should I watch on Netflix?
Netflix offers a truly unique collection of movies, series, and TV shows. All the library content is sorted by genres that makes the search process fast and easy. Besides, being a frequent Netflix user brings another advantage: the system analyzes your tastes and Netflix prepares a list of movie recommendations based on the genres you prefer most. Thus, there is no need to waste time looking for your favorites.
Netflix movies are available for limitless streaming as well as download in order to be used without Internet connection afterwards.
What to watch on Netflix?
Below there are lists of the best scary movies on Netflix, top-ranked series, documentaries, comedies, and shows to demonstrate all the diversity of Netflix content. Choose the preferred genre and enjoy watching!
Best horror movies on Netflix
Zombies, ghosts, monsters: are these words the ones that determine your movie taste? Netflix horror movies take you into the world of unexpected, intriguing twists, perplexed plots, and bright characters. So here is your list of the best scary movies on Netflix:
A Nightmare on Elm Street;
Curse of Chucky;
The Sixth Sense;
The Host;
Young Frankenstein;
The Addams Family;
Train to Busan;
Scream;
An American Werewolf in London;
Room 237;
Tucker and Dale vs. Evil;
The Babadook;
The Awakening;
Hush;
John Dies at the End;
Hellraiser;
V/H/S/2;
The Invitation;
Baskin;
Stephen King's Children of the Corn;
Sleepy Hollow;
Ravenous;
Under the Shadow;
The Shining;
It Follows;
The Fury;
The Hallow;
Honeymoon;
Creep;
Trollhunter;
Starry Eyes.
The scariest movies on Netflix are cinematographic masterpieces, acknowledged by critics and movie lovers. Combination of horror with sci-fi, action, comedy, and thriller results in blood-curdling effect.
Best shows on Netflix
What can be better than watching your favorite show and realizing there are more episodes to come? Some series capture the viewer's attention from the first minute, encouraging him to click the "Next Episode" button and look forward to the following season. Best Netflix series are just like that: you will surely get hooked!
Flaked;
Hemlock Grove;
Fuller House;
Marco Polo;
The OA;
Easy;
Friends from College;
Grace and Frankie;
The Get Down;
Wet Hot American Summer: First Day Of Camp;
Narcos;
Lady Dynamite;
F is for Family;
Ozark;
One Day at a Time;
Travelers;
Sense8;
Bloodline;
The Crown;
Luke Cage;
13 Reasons Why;
Marvel's Jessica Jones;
Marvel's Daredevil;
House of Cards;
Dear White People;
G.L.O.W.;
Master of None;
BoJack Horseman;
Unbreakable Kimmy Schmidt;
Arrow;
Family Guy;
Crazy Ex-Girlfriend;
The Wonder Years;
Portlandia;
Sons of Anarchy;
Jane the Virgin;
Peaky Blinders;
Shameless;
The Good Place;
Luther;
The West Wing;
Rectify;
How I Met Your Mother;
Terriers;
Black Mirror;
Sherlock;
American Crime Story: People vs. O.J. Simpson;
Lost;
The Walking Dead;
The Office;
Archer;
Parks and Recreation;
30 Rock;
It's Always Sunny in Philadelphia;
Better Call Saul;
Friends;
Mad Men;
Arrested Development;
Louie;
Orange is the New Black;
Friday Night Lights;
Breaking Bad.
Best documentaries on Netflix
Real people, real problems and challenges, arguments, logic…It is all about Netflix documentaries. No deceive, no illusion. Best Netflix documentaries open up your eyes to the true state of things.
Being Elmo: A Puppeteer's Journey;
Undefeated;
Bigger, Stronger, Faster;
How to Survive a Plague;
The Queen of Versailles;
Beware of Mr. Baker;
Marina Abramovic: The Artist Is Present;
Exit through the Gift Shop;
Blackfish;
All This Mayhem;
Paris Is Burning;
Dear Zachary: A Letter to a Son About His Father;
Room 237;
Finding Vivian Maier;
Into the Abyss;
Cosmos: A Spacetime Odyssey;
The Imposter;
What Happened, Miss Simone?;
The Keepers;
Amanda Knox;
Miss Sharon Jones!;
The Wolfpack.
Best comedy movies on Netflix
Coming home day by day, being exhausted…Is it about you? What can be better than grabbing your favorite snacks, getting comfortable on the sofa while watching something light and jolly? Funny movies on Netflix are the solution: ranked by movie critics, not just average fans, which lets you select out of high-quality comedies. Look through our list of the best comedies on Netflix and find your favorite one:
Tangerine;
Frances Ha;
Tiny Future;
Heathers;
In the Loop;
The Trip;
Sleepwalk With Me;
High School Musical;
John Dies at the End;
G.B.F.;
Chef;
The Overnight;
Casa de Mi Padre;
Beginners;
Dope;
Adult Beginners;
Moonrise Kingdom;
Tropic Thunder;
The Big Short;
Don't Think Twice;
The Emperor's New Groove;
Dave Chappelle;
Mascots;
Seeking A Friend For The End Of The World;
The Waterboy;
The Incredible Jessica James;
Bridget Jones's Diary;
Burn After Reading;
Mean Girls;
Young Frankenstein;
Frank;
Sausage Party;
Be the first to watch cinematographic novelties, Oscar-awarded films, documentaries, TV shows and series, scary movies and best comedy shows on Netflix!