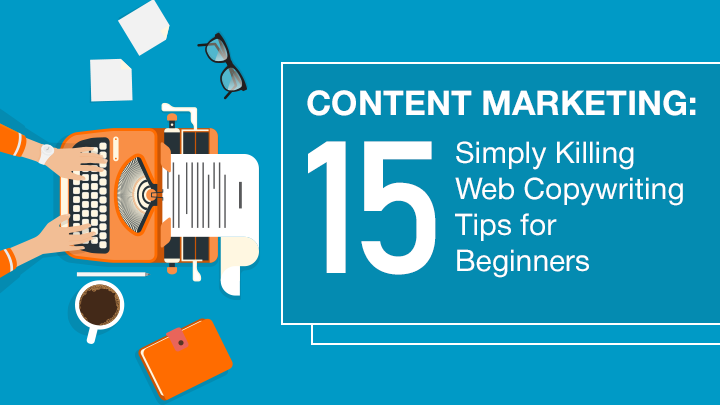 Content marketing relies on the power of words to ensure mutually beneficial relationships between sellers and buyers. How to use this tool effectively? With so much pressure on this task, it seems hard for a beginner to pick out specific methods to focus on. Let our article be your cheat sheet. The following are 15 fundamental copywriting tips for beginners.
1. Clear goals.
Set out the goals you want to meet when writing your content. What questions do you want to answer for your readers and customers, what impression do you want to leave them with? Do you want to attract the new audience? What do you want to do differently than before? Think through every aspect of what you want to give and achieve.
2. Inviting looks.
In web copywriting, the layout of the text should be pleasing to the eye and create a sense of an easy read. This includes breaking it into smaller paragraphs and using visuals because images make the reader remember the words better, besides enticing their attention.
3. Powerful headlines.
There's no need to tell anyone about the self-evident power of strong headlines. They may be in a form of a question, an exclamation, rhymed, what have you – but the key is to let the reader know: this is bingo, it's something that's going to give them answers they were looking for and offer things they didn't even know they had wanted. This is one of the basic copywriting techniques.
4. Research.
Whether you're writing for your own company or you're a copywriter for hire, keep researching and finding new information about your field or product that little people out there may know. Don't limit yourself to the standard set of content on the topic. Always check the information that comes from other websites and unsupported claims, making sure that it originally comes from an authoritative resource.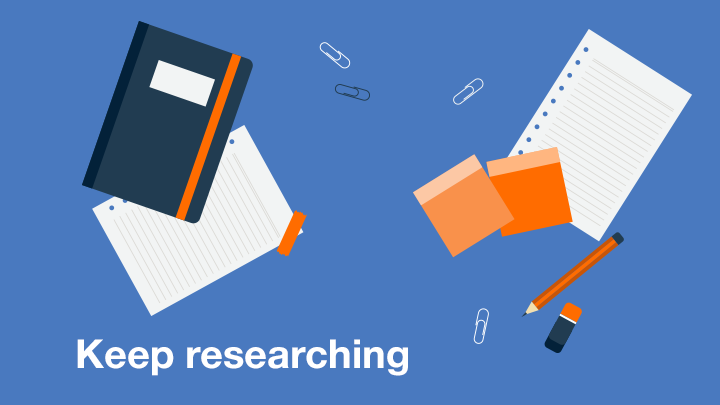 5. Accessible content.
If your content is field-specific and not oriented on specialists, make sure it is easy to understand for the audience being not familiar with the all the nuances and terminology of the field, terms and professional slang, activities, and nuances pertaining to the field. If you are writing about certain services, it's not necessary to explain to your reader the process of that service in IT terms, leave alone professional slang.
6. Flexible structure.
One of the best copywriting tricks is to make two-three different size versions of the text inside of it. The readers may either scan through the page and read the essentials only, or get through the whole text, including the details. For all those kinds of readers, you may place highlighted key points at the beginning of the text, then make an introduction, summarizing the content, and then expound on all that in detail. The scanning reader may be persuaded to read the whole text if the highlights interest them, but the chances are smaller when they are presented with one uniform blob of words. Besides, highlighted bits of text make the reader literally see the point more clearly.
7. Reiterated key points.
Don't let the reader forget why it's important for them to know what're saying – whether it's because of a special benefit your product has, because it can improve their lives, or just so they keep your company in mind and address you next time they need the kind of services you provide. Reiterate these key points throughout the text. However, don't be invasive.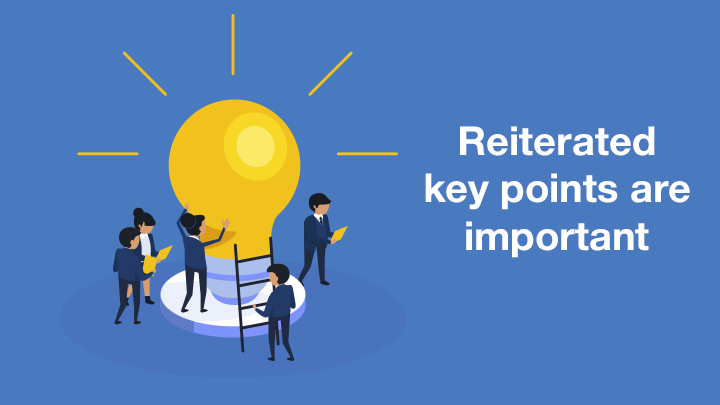 8. Social proof.
Andy advanced guide to content marketing encourages the use of social proof, but in a reasonable way. In this category, we have a customer feedback, like testimonials for a specific product or opinions on a general topic, statistics and other official data, experts' knowledge, and other references to the role your service plays in people's lives. All this can be smartly incorporated into your content and used with benefits, and its power should not be underestimated.
9. Clarity over aesthetics.
The content should be clear and to the point. When writing web marketing content, the foremost goal is for your message to be heard. Any ways to make your text exciting and pleasing to read are fantastic, and we don't recommend being succinct down to boredom. But if there's a conflict between readability and artiness, it's the former that should be preserved. There is a special caution against excessive sophistication and the "hey, I'm a professional"-driven complexity of the text that puzzles the reader. It's not about which seller is the smartest, the most creative – even though these things give you sufficient brownie points, it's about giving your customers what they need, preferably in a manner that's engaging and comforting so they would want to come back.
10. Moderate keywords.
Don't abuse the keywords. An article full of excessive keywords, clumsily inserted into the text so they stand out so obviously, is clearly not attractive to the reader. Keywords should be harmoniously integrated into the text. Otherwise, it just looks like you only care for the views on your website, wishing to sell almost automatically without establishing a human connection with the reader. Ironically, this way you will hardly sell anything. Too many keywords are not one of the tricks for copywriting.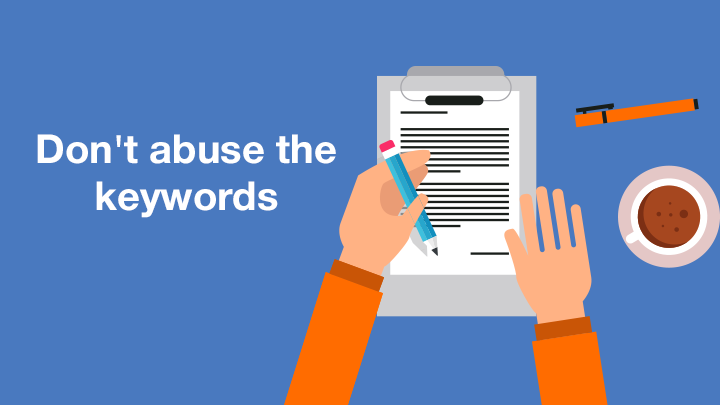 11. Connection with the customer.
Connect, don't just sell. We must be mindful of our approach to the business. It doesn't exist without a customer, and a customer doesn't exist without a good relationship with the seller. We all seem to know but yet sometimes forget. It's the fear of failure that prompts us to keep a proper distance from the public and be strictly business. But you cannot cut off of the customer the universal tendency to relate to those things that have a bigger meaning. "Well, they need my service, and so it has a meaning for them", you say. Yes, but don't you think a customer will go to someone who offers them the service and personal connection? That is the content that converts. Give the customer something to relate to. Make your company a space of conversation between you and the customer/reader, where mutual understanding and respect for their needs is the top priority.
12. Be original.
The world of marketing may seem like a really serious thing, and when trying to look smart and serious enough for your customers, you may trick yourself into using the same lines and tone as all typical websites in the niche. But for persuasive online copywriting, being average is a mistake. We're often afraid of expressing our own personal vision in a style that is inherent to our character. We find our own methods too quirky and doom them unsellable. However, it's oftentimes the approach that differs in some way and is unique that wins customers and becomes successful. Don't be hesitant to take risks that may pay off quite well.
13. Be honest.
There are things you can do with your product and things that you would like to do but can't. Flaunting that is not one of the copywriting hacks, of course, yet you shouldn't lie about it either to cover it up. The emphasis on the benefits is made not to distract the readers from the fact that there are still some gaps to fill on the flipside, but with the purpose of letting them know you do have something useful for them. When asked about drawbacks directly, tell them how it is. This will give you a more positive feedback than equivocations. But you don't have to make excuses – instead, work on the improvement, which is something the customer would be glad to know about.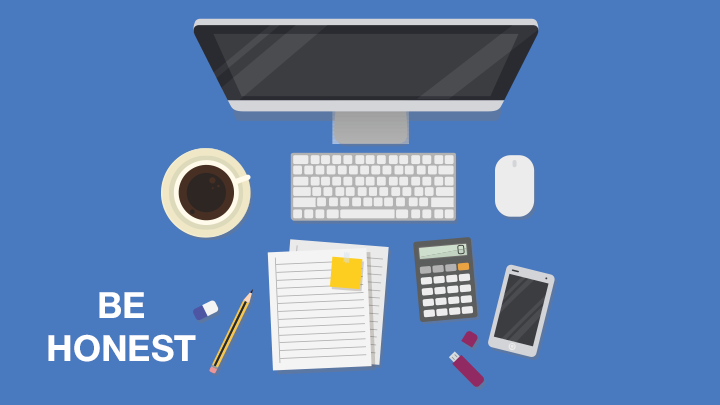 14. Action plan.
A potential customer has read about your service and wants to try it, or maybe they are still hesitant because they don't know how to go about it. It may also be that you're providing advice in one of the articles on your site. For these cases, one of copywriting web tips is to provide your customer with a plan of actions to fulfill their needs, make a fitting purchase, apply a tip you give them – in a word, make sure the link that your content is eventually leading you and your customer to mutual benefits in a clear way.
15. Become your customer.
It's very evident advice that often slips our minds. Look at your writing through the eyes of the reader. Take a moment to really feel yourself in their shoes. After all, how would you react to such content if you read it on a website of a company that you usually buy from? Would you like even the look at it? Try to evaluate your content from such point of view to gain a perspective about it.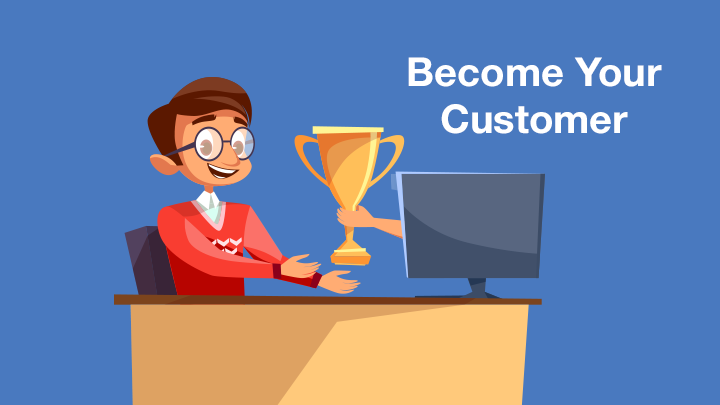 In conclusion, the looks of the content, its accessibility and power to relate to the customer's life are the three critical points that influence the success of its impact, each on a new and bigger level. For effective content marketing, one must remember their customer identity and give what they'd like to receive themselves. This is how to be a good content writer.