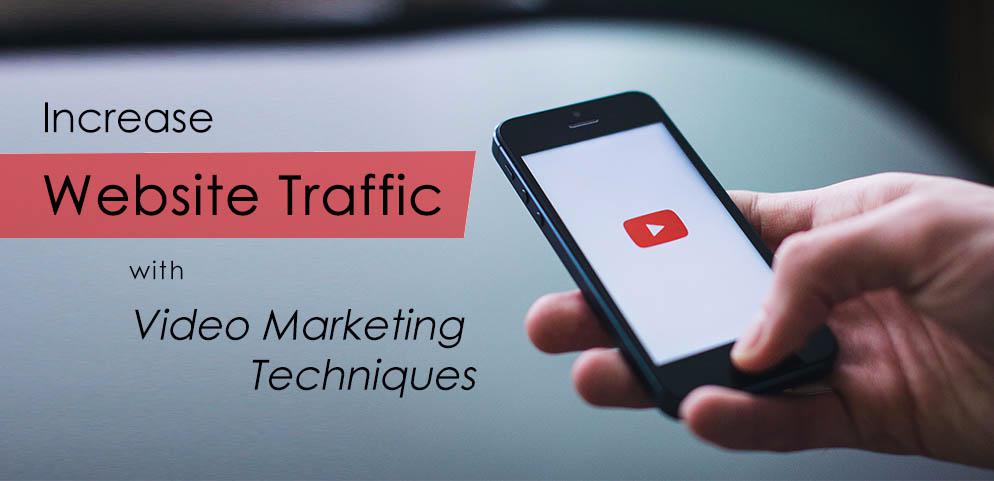 The digital age we are now living in offers a variety of efficient technology to employ in your business promotion. Video marketing has become an integral part of a marketing strategy used to increase traffic to website pages and boost sales. Since people immensely enjoy watching videos, you will benefit from providing your visitors with some quality video content. That is why, it comes as no surprise that YouTube occupies the third place in the list of most visited websites, which testifies a worldwide interest in video material. Video marketing statistics shows how well it works to date. So, if you plan to become a sagacious marketer, you should work out a long-term video marketing strategy for your business and ensure its sustainable development.
How video marketing can help you
Using videos becomes advantageous if you know how and when to do it. Apart from attracting potential customers, successful video marketing increases your company's exposure and promotes your brand. Here's how it happens:
Videos connect with your target audience
You get a chance to engage your visitors by sharing the company's story. They will recognize your brand more easily if an emotional connection has been established. Try to create a video that will appeal to the viewers on various levels. Making it personal is also a nice touch that will bring your audience closer.
Videos make visitors linger on your website
People tend to choose watching over reading. A fine video on a web page immediately increases the chance of them staying longer on your website. You should also embed a YouTube video so that your visitors stay and watch it on your website and not on YouTube. In such a way, you will get a bonus from both Google and YouTube. Learn more about YouTube SEO from Brian Dean and try it out.
Videos convince people to act
If you can make a video review of your product or service, make sure to include it on your website right away. Potential customers prefer to make a purchase of something they saw in action. So, remember to have calls-to-action in your video.
Videos increase email click-through and open rates
Include videos in your email campaign and announce them in the subject line. Recipients are more likely to open a letter with a word "video" in it.
Videos boost your Google ranking
Google ranks web pages based on numerous factors that get constant updates. "Dwell time" remains an influential component of the ranking process. The more time people spend on your website, the more credibility you get from Google as it considers your content relevant and useful. Check out the complete list of Google ranking factors to learn more.
How to generate more traffic using videos
If you decide to increase your website traffic with video content, follow these 9 steps to succeed:
1. Research your audience
At the initial stage of your marketing campaign, it is crucial to investigate the needs of your target audience. To compile a list of potential videos, you will need to understand what visitors want to see. Learn about their interests and brainstorm the ideas of how to use that information to encourage people to make a purchase on your website.
2. Formulate your goals
You should figure out the purpose of your videos. You can work towards a few possible goals such as:
introducing your product or service
explaining how to use it
informing viewers about product or service-related matters
answering visitors' queries
sharing company's routine and culture
Clarify which goals to pursue before making videos so that to avoid wasting time on creating useless content.
3. Decide on video locations
You can post your videos on landing pages, share on social media, and add to emails or blog posts. Whichever you choose is a great idea. However, make sure video location meets your objectives.
4. Make a quality video
The quality of your online video determines how popular it will become among your visitors. People are more likely to engage with or share a worth-seeing video. Choose quality over quantity.
5. Invite visitors to act
You should always include a call-to-action in your video. You need CTA to inform your viewers what to do next – share, download, buy, add to cart, subscribe, etc. Don't leave the audience hanging – guide them. Find out how to make cool videos for different social platforms and experiment.
6. Optimize your videos
For your video to appear in search results, you should devote a large chunk of time to its optimization. Use the following tips to raise the visibility of your video content:
Include keywords in the title and tags
Add detailed description
Provide the URL of your website
Test how keywords work on video search engines
To ensure search engine crawlers find and process your video, it should be properly indexed. For this, you will need to use an on-page markup or video sitemap to inform the crawler about the title, description, and thumbnail of your video material. It's okay to edit your video when needed, so don't be afraid to make changes and keep optimizing to get the expected results.
7. Transcribe and translate your video
Adding a transcript and translation of your video will also make it easier for bots to discover and crawl it. The transcription should include keywords and useful data to be displayed in the search results. Despite a great number of online transcribing tools, they might lack accuracy, so you should better transcribe the video yourself.
8. Gather and share backlinks
It's not that difficult to increase traffic using video if you put some effort in link-building. To get video backlinks, you should do either of the following or all of them:
Include a link in your signature when commenting on videos
Embed your own video on your website and submit it to a video search engine
Add a link to your profile on a video site
If you don't have a profile, create one on different video sites such as YouTube, Vidyard, Vimeo, Sproutvideo, Wistia, etc.
9. Monitor and analyze the results
You should keep gathering information about your video performance to modify and improve your marketing strategy. Pay attention to the details of your marketing process and make necessary changes to reach your aim.
If you are determined to succeed in video marketing, be smart to use these helpful tips and carry on with exploring and learning.