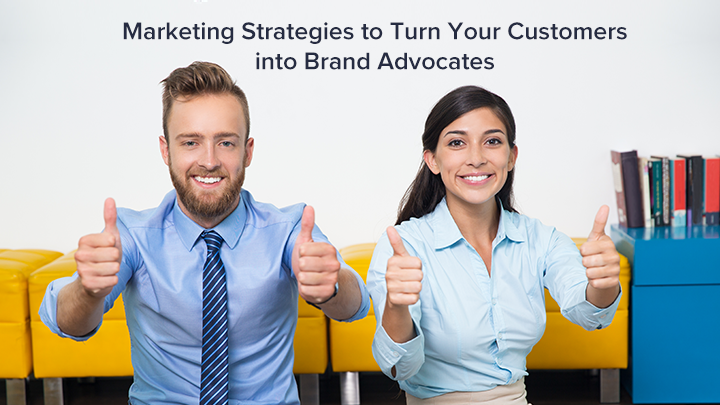 People's buying behavior has changed a lot over the past years. We are too busy nowadays to listen to salespeople or read long emails promising a spectacular solution to a problem. Most would rather trust a friend who has already tried that product and speaks from their own experience. This is why customers spend hours on social media and forums reading testimonials, reviews, and comments that help them to shape the opinion of a specific product. This tendency made business owners come with the idea of brand advocates.
What is a Brand Advocate?
Brand advocates are the immense power of word-of-mouth marketing. Usually, they are your customers who have already tried the product or service and are open to endorsing it online. Thus, they convince others to buy your products.
Companies caught this trend up quickly and started to put money aside for the collaboration with brand advocates who have demonstrated their effectiveness in increasing sales. So, keep reading and discover how you can find brand advocates, and which are the best strategies to transform your customers into active promoters of your brand.
How do You Find Brand Advocates?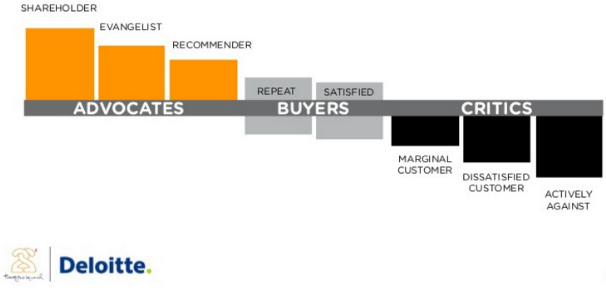 Source: slideshare.net
Deloitte has a particular definition for brand advocates. They are more than loyal and favoring buyers. Brand advocates represent the lifeblood of your business. When a buyer decides to become your brand advocate, it means that they have established a relationship with your brand.
Furthermore, finding brand advocates is not complicated at all. Once a buyer has completed a purchase, you can come with a follow-up questionnaire and ask if he would recommend your product. When you have a pool of satisfied clients who are likely to recommend your goods, it is time for the next step. As brand advocates will most likely use social media to talk about your product, it is a good start for you to check whether your most-satisfied customers can become successful brand advocates. Those who have the highest number of followers and are the most active on social media have a good chance of becoming your best advocates.
5 Marketing Strategies to Turn Customers into Brand Advocates
1. Build a relationship with your customer
If you ask a customer, why they keep buying a product you will be surprised by the variety of answers. Some will say that they prefer some brands because they value quality. While this is perfectly true, many buyers may say that they also like how they are being treated by company representatives. Thus, it is essential to keep in touch with your customers. This is one of the factors that convince them to trust your brand and become active advocates.
How can you do it? First, make them feel that you know who your clients are and appreciate them for trusting your product. Therefore, a good idea would be to personalize your messages and use your customers' names when you talk to them. Moreover, use the media channels you know they use the most often and start conversations on their preferred communication channels. Learn as much as you can about their needs and help them overcome their challenges. This is a great way to make them feel important to you and build a long-term relationship with your brand advocates.
2. Deliver a Flawless Customer Service Experience
It is not a secret anymore that poor customer service is the main reason why many customers decide to leave a brand, even if you sell the best products or services in the world. They will be worth nothing if you don't listen to your customers and don`t guarantee a practical solution to their problem. Also, when a client leaves your brand because of bad customer experience, he will most likely share his negative opinion with others as well. You can guess what impact it will have.
So, it is better to prevent such situations by investing in customer service. Hire a team of professionals who have enough social skills to interact with clients and make each customer feel like they are the most important at that moment. Whenever you receive a positive comment or feedback from your customers, you can also reply and let them feel that there is a team of humans on the other side who appreciate customers' opinion.
3. Be surprising
When a satisfied buyer talks nicely about your product, he doesn't do it because he expects something from your company. But, you can quickly turn a happy customer into an active brand advocate by surprising him with small gifts. Starbucks, for example, has an active community of brand advocates. The company always manages to amaze its customers with personalized gifts showing them that their feedback is essential. What's more, you don't have to invest a fortune in these surprise gifts. People will rather appreciate a small, fully-personalized gift which shows your human side than an expensive, glossy gesture which doesn't have any personal touch.
4. Personalization is the Key
Just think for a second of all the joy you felt when you received a package with your name on it out of the blue. Do you remember how happy you were without even knowing what was inside? So, you got your answer.
Put your efforts into creating personalized products or services for your top loyal clients and show them how special they are for you. This will encourage them to come back and speak nicely about your products.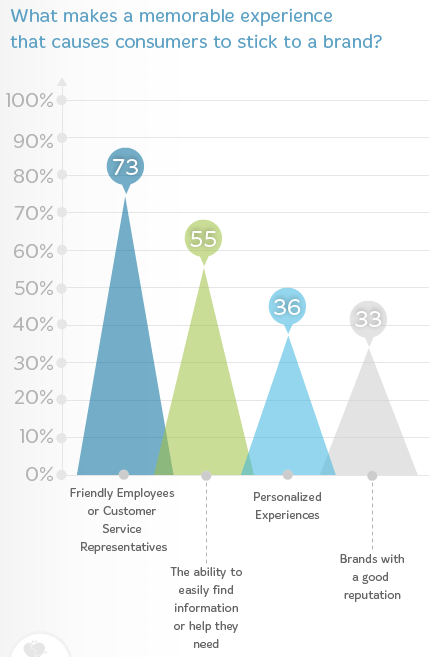 Source: sujanpatel.com
On the other hand, if you pay attention to your competition, you will see that small things make the difference between you and other companies. Stats say that 73% of people come back to buy a product because they had a friendly experience with the brand's representatives. Thus, this is a path you should exploit and personalize your services as much as you can to stand out from the competition.
However, personalization can also be tricky. It usually brings additional costs to your business. So, you need to do some math and make sure that you can afford those expenses. Keep things as simple as possible, and you will manage to keep costs under control.
5. Incentives never fail
Turning your loyal customers into brand advocates is not complicated if you are ready to pay a small price for it. You can come with an incentives scheme and reward your customers when they bring new clients or make a certain number of purchases.
If you think of a loyalty program, the most popular scheme is to reward your customers with a bonus once they reach a certain number of points on their fidelity card. For example, you can offer them a discount or a free product when they make their next purchase. If you want to try the referral program, then you offer a discount or a gift whenever your existing clients bring you the new customers.
However, it is better to wait a bit before you jump into creating a referral program. Let your clients get used to your products first, learn more about them and fully understand how your products can help their problem. It is crucial that they know your product well before they start recommending it to their friends and family. Stay in constant communication with them and show your appreciation for choosing your brand. This is how you build a strong relationship with your clients and attract new ones.
You can never have too many brand advocates. It is very good to experiment with as many marketing strategies as possible to make customers talk about your brand. Remember that creating brand advocates is a long-term investment that will undoubtedly pay off.
Author's bio: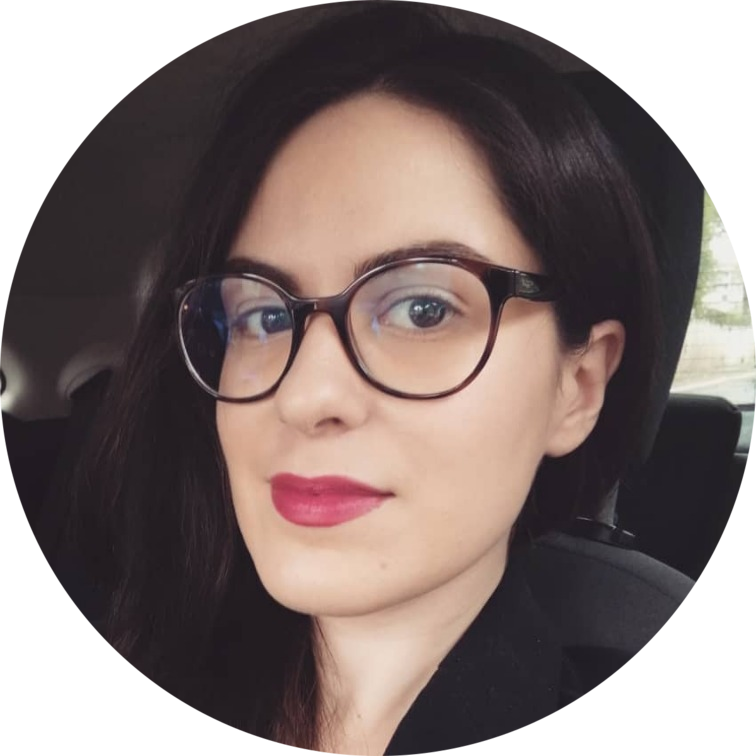 Pauline Farris speaks Portuguese, English, Spanish, and Italian and currently she works as a translator at translation service TheWordPoint. She traveled the world to immerse herself in the new cultures and learn languages. Today she is proud to be a voting member of the American Translators Association and an active participant of the Leadership Council of its Portuguese Language Division.