Created: September 13, 2017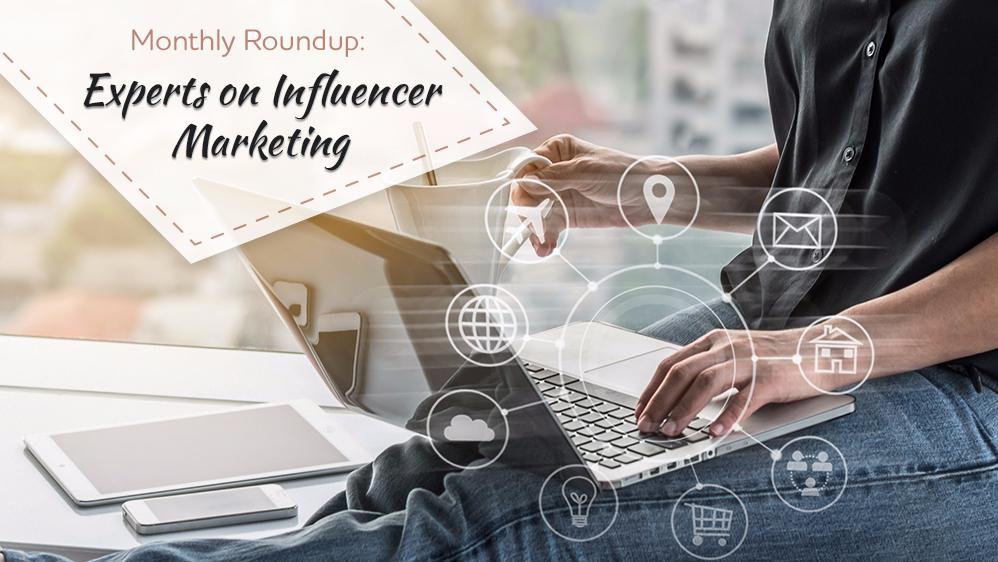 Anyone would agree that marketing in 2017 wouldn't be complete without influencers. Using famous bloggers or YouTubers to spread the word about your product is proven to be much more effective than traditional advertising. Today, Writology team presents the hottest content on influencer marketing published in August. Enjoy the latest trends, challenges, and industry updates!
Three Common Social Media Influencer Mistakes to Avoid (And How to Avoid Them) – MarketingProfs
When diving into influencer marketing, it is really easy to make mistakes. In her article on MarketingProfs, Lilach Bullock speaks about what NOT to do when using social media influencers to promote your brand. You'll learn how to choose the right person to get your message across, why it is important to let an influencer be authentic, and how to measure your results.
How to Build Relationships With Any Twitter Influencer – Guide+Bonus – Ninja Outreach
According to Simon Zaku, Twitter is the most effective social media platform to build relationships with influencers and it is crucial for brands to learn how to use its endless possibilities. This guide on Ninja Outreach will explain how to approach influencers on Twitter, make them notice you, and keep the engagement moving. Make sure to check it if you plan on running an influencer marketing campaign on Twitter!
Find Out How to Find Affordable Influencers to Rocket Your Reach and Sales – Entrepreneur
Influencer marketing is generally believed to be expensive. Fortunately for those who are not ready to pay a fortune for a single mention of your brand in an Instagram post, there is a way out. The key here is to focus on micro-influencers, people whose following is not so huge but usually much more engaged. Learn how to find them from Brian T. Edmondson's article on Entrepreneur.
Striving to increase their revenues and make big brands notice them, Instagram influencers often recourse to drastic measures. For example, did you know all the comments under the post you just liked might be fake? Or thousands of people following the account of an Instagram star you wanted to collaborate with are nothing but spam bots? This article on Mediakix uncovers instagrammers' deepest secrets and opens your eyes to a lot of things. A must-read for every marketer and PR manager.
Fake Followers Are Ruining Influencer Marketing – Thenextweb
Coming back to the topic of fake engagement, it is important to know how to differentiate between authentic and fake accounts. Megha Parikh does an amazing job explaining how to detect a dishonest influencer and save your hard-earned bucks. Follow her advice and your messages will always be delivered to the real audience.
15 Excellent Influencer Marketing Campaign Examples – Izea
What can be more inspiring than examples of successful influencer marketing campaigns executed by big brands? Playstation, Daniel Wellington, Tarte, Lipton – all of them used influencers to promote their product at one point, and the results of such collaboration are stunning. Make sure to check this amazing article on Izea and analyze tactics, goals, and results achieved.
Rules of Engagement: Travel Bloggers V Review Websites – The Drum
If you're in the travel industry, you definitely know how fruitful the collaboration with bloggers and YouTubers may be. Audiences are much more influenced by what they see in travel vlogs than by feedbacks on various review websites. So, what are the rules of working with travel bloggers? Should the influencer disclose that his/her content is sponsored by you? Read this article and learn what 17 industry leaders think about the matter.
Influencer Marketing and Ad Tech Collide: "It's Hard to Make People Programmatic – Martech Today
Programmatic technologies are changing the entire industry, and influencer marketing is not an exception. For example, it is now possible to match a brand with a corresponding influencer with no human involvement at all. However, does it always pay off? Read this article on Martech Today to find out!
Influencer Marketing on Facebook Is About to Get More Expensive – Digiday UK
A couple of weeks ago, Facebook released an update. Influencers now have a chance to mark their posts as sponsored by tagging brands and letting them boost those posts right away. There are both positive and negative sides of this update, and numerous debates are going on online at the moment. If you want to know more, make sure to check this article on Digital UK.
What's the ROI of Influencer Marketing? – Marketing Week
When you decide to start off with influencer marketing, the biggest question you have is whether it is going to pay off or not. According to Charlotte Rogers, over a third of marketers finds it hard to measure their influencer marketing ROI. How to analyze your own success and how to choose influencers that would be the best fit? All the answers are in this epic article on Marketing Week.