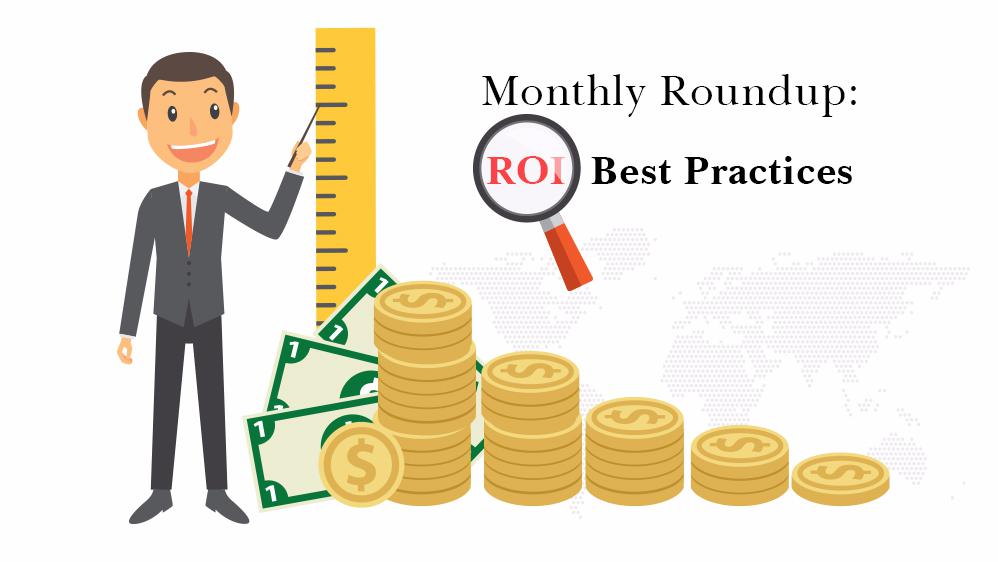 Measuring the ROI of your marketing efforts might be difficult, but it is essential for every marketer. With new industry trends appearing almost every day, it is important to stay in the know. Enjoy our selection of the latest resources on ROI measurement where marketers share their thoughts on how to determine the most important metrics, which attribution model is the best, how to document your ROI, and much more!
Google Analytics: Misunderstandings that Hold Marketers Back – Search Engine Watch
Everyone who is familiar with Google Analytics would agree that the insight this tool offers is truly invaluable. However, GA's metrics often get misunderstood by marketers, encouraging them to make false conclusions. In his article on Search Engine Watch, Clark Boyd explains how to interpret the data you get from Google Analytics properly and avoid many mistakes. If you want more about Bounce Rate, Channel groupings, and custom segments, this post is definitely for you!
5 Reasons Your Marketing Agency Is Struggling to Measure Its Impact – Constant Contact
"If you're not measuring, you're not marketing". These are the words all marketers live by. But what if you are measuring all the wrong things? Or approaching right things from the wrong side? If you are still struggling to measure the effectiveness of your marketing efforts, check out this article on Constant Contact. Dave Charest speaks about 5 common ROI measurement mistakes many marketers make. Are you sure you're not one of them?
The New Attribution Challenge: Understanding How Marketing and Sales Work Together – Martech Today
Shane Murphy, the VP of marketing at AdRoll, shares his thoughts about the challenges modern marketers face while calculating ROI. The biggest problem, he believes, is that existing attribution models do not provide us with the right information because of being biased. What types of insights do we really need then and how to get them? Find out what Shane Murphy thinks from this article on Martech Today!
Google Attribution: Is Google Stepping In Because No One Else Would? – Search Engine Land
On the attribution note, is it not a secret that Google announced the launch of a new marketing attribution solution. It offers unified channel reporting and goes beyond single-click attribution models, taking into account every single action of a customer, on every device, both online and offline. Why is it important and what will change for marketers in the nearest future? Make sure to check Andrew Goodman's article on Search Engine Land to know more.
How to Prove Your Organic Social Media ROI With Google Analytics – Coschedule
This epic post on Coschedule will teach you how to track your organic social media ROI step by step with the help of Google Analytics. We all need to prove our marketing efforts are paying off, right? Learn how to set goals in Google Analytics, set up custom URL tags, and create detailed reports for clients There are also free templates you can download, so hurry!
Measuring Marketing ROI: Are You Doing It Right? – Marketing Profs
Are you are sure you're measuring your marketing ROI the right way? There's so much fuss going on right now about top-down and bottom-up approaches to attribution, that it is easy to get confused and frustrated. Not to worry, however. Daisy Chen explains the differences between those two models, highlights their pros, cons, and risks, in her article on Marketingprofs. If you're sick of misinformation on this topic, make sure to give it a read!
How to Track Your Local SEO and SEM – Moz
If you are a local business owner, the following information is definitely for you. Nick Pierno's guide on Moz will teach you how to set up proper tracking that won't be focusing on traffic only. After all, there's so much we can and should be measuring, for example, calls. The article offers an actionable advice on how to set up your Google Analytics, Adwords, and Search Console for the maximum impact. Do not miss it!
How to Establish the Best Social Media KPIs for Your Content Marketing Goals – Content Marketing Institute
What metrics do you consider to be the most important when starting a social media campaign? If your aim is simply to create content and make as many people as possible engage with it, then this interview with Jeremy Goldman, a famous social media strategist, will open your eyes to many things. For example, you will realize the importance of determining KPIs and even learn how to establish the right ones in your exact case!
Measurement Framework: How to Document Content Marketing ROI – Newscred
In this epic article on Newcred, Liam Moroney explains why it is important to document your content marketing ROI and teaches us how to do it. To start with, it is important to understand your buyer's' journey and adjust your strategies accordingly. The article is full of real-life examples and actionable advice, and you'll learn how to set the right goals, establish KPIs, and identify gaps you'd need to fill in.