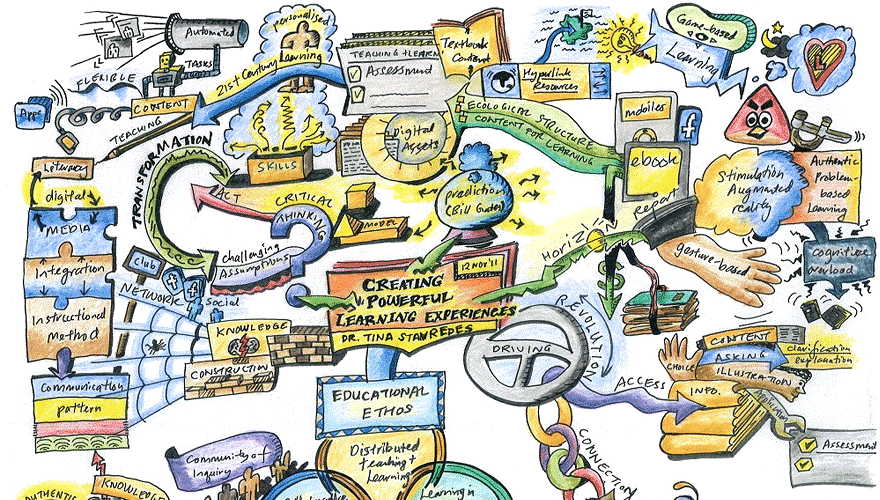 Idea mapping, also known as mind mapping, refers to the visual usage of diagrams in order to show relationships between ideas and concepts. It's often used when brainstorming, organizing ideas, as well as project or collective planning. The main purpose of mind mapping is to flesh out the thinking process and discover new ideas with the help of visually mapped out thoughts. Thanks to the fact that various people use different types of sensory learning methods, mind mapping sparks creativity and generates concepts for such individuals or even groups of people.
How Does it Really Work?
Idea mapping is based on the theory that we develop new ideas better when our brain is used as a whole, not just specific parts of it. Mind mapping, therefore, combines the use of memory, creativity, thought organization, planning, note taking, and communication. Moreover, since idea mapping is a visual tool, color, images, lines, and words are used in conjunction in order to connect the ideas you came up with through association.
What Are the Idea Maps

?
Creating a mind map does not require any extra effort or fancy tools. In fact, you can create a mind map using a piece of paper and few colored markers, which will help you improve productivity and clarify your thinking. Instructors often use idea maps on white board in order to enhance students' learning. What actually influences the learning ability is a non-linear process whereas both sides of the brain are used simultaneously. In this situation, an idea map is represented by a full-color diagram, which organizes ideas clearly and effectively, using an associative manner rather than a list.
Helpful Resources and Tools
You can use plenty of resources to develop your idea mapping skills, both print and online. For example, you can read books like Idea Mapping: How to Access Your Hidden Brain Power, Learn Faster, Remember More, and Achieve Success in Business by Jamie Nast and Mind Mapping: How to Create Mind Maps Step-By-Step (Mind Map Templates, Speed Mind Maps, and Advanced Mind Mapping by John S. Rhodes.
In addition, you can use numerous applications and tools over the Internet, many of which are completely free. The most popular include: Mindmeister (cloub-based, intuitive interface, facilitates collaboration for mind mapping and brainstorming) iMindMap (allows both freehand and web customization), SpiderScribe (connects files, notes, and calendar events, and embeds those on your website), Coggle (allows you to drop images onto diagrams and export your projects in PDF or PNG format), Freemind (allows creating complex diagrams with numerous branches).
Whether you are a freelance copywriter working out the concepts for a new project or a book writer coming up with the ideas for a new book, mind mapping will bring your thinking process into a new, more colorful dimension.