People write blogs for various reasons. Some are hired by companies to write blogs that will promote their products and services. Some seek to pursue career as freelance bloggers and wish to earn income this way. The question arises, what people must know to reach success in blog writing?
First of all, it is important to realize that being simply a good writer is not enough for successful blogging. You must be a truly great writer to stand out. Excellent writing skills will provide you with the entry ticket only. Besides producing great content, a blogger must also demonstrate a variety of skills that are highly valued in the industry he works in.Bloggers must not simply be able to write, but be knowleadgeable about they write. In order to prove you are really great blogger, you may demonstrate your own personal blog or active social media account. This is where you may well demonstrate your marketing and copywriting skills also. To continue, there are little things that matter.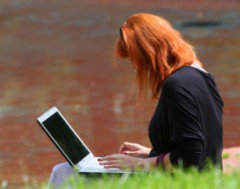 Customers pay bloggers for presenting them with a solution to their problem, not discussing the problem itself. Moreover, this is a primary responsibility of a writer to proofread his/her text. No typos or grammar mistakes are allowed. When customers hire bloggers they expect high quality and do not want to worry much about writing. Ensuring that the article is fully polished will contribute to your overall performance as a blogger. Moreover, it will help to develop customer loyalty and it is a well known fact that loyal customers are willing to pay premium price to a professional they can trust and rely on. Perfection is unattainable, however, every blogger must strive for it. In addition, a great blogger is always responsive to his customers. This implies delivering them exactly what you promised. In such a way, great time management skills are necessary for successful and fruitful outcome.
Getting organized, communicating well and reliability will greatly increase your customer base. No excuses or missed deadlines are allowed here. To sum it up, reaching success in blogging is not that difficult. Following few simple rules would be really helpful. Anyone who has talent in writing can become successful blogger.