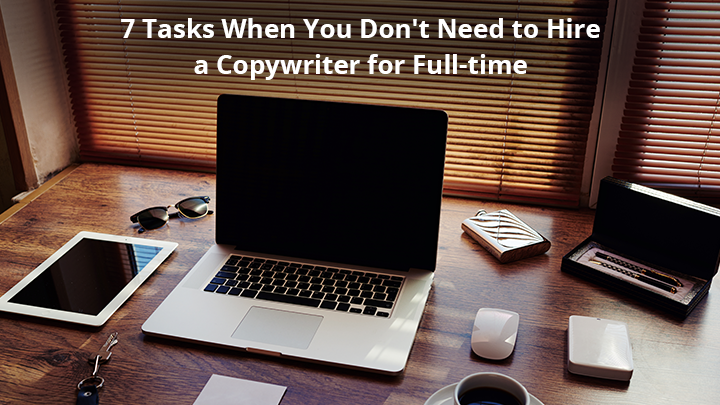 A few years ago, all a business had to do to run a content marketing campaign was publish a few blog posts. Sounds easy?
Times have changed and content copywriting is a lot more elaborate today than it was a decade ago. The copywriting definition now encompasses a whole spectrum of digital marketing strategies. And the target is not selling a product anymore. To do copywriting effectively, the target should be educating a vast array of individuals, raising awareness, and making the world a better place through empowerment and acknowledgement.
See? The question "what is copywriting?" can no longer be answered by "text". It's much broader. A copywriter resume has evolved over the past decade including such copywriting skills as awareness, inclusiveness, and responsibility. A marketing copywriter has the end goal of motivating profitable customer action through a decent content strategy.
In-house and Freelance Types of Copywriting: What Does a Copywriter Do?
Copywriters are real individuals. Plus, having a personal voice is a wonderful idea for any brand. But do you need a full-time copywriter for it?
Let's look at it from another perspective. What does a copywriter do? Would it be interesting for an individual to write about the same product 8 hours a day, 5 days a week? Of course, no. The best way how to be a copywriter is writing for different brands, interchangeably, and this is how diverse and inclusive experience is gained. It's a win-win situation for the brand and for the writer.
So, how can a brand capitalize on this copywriters' behavior and get a copywriter who can really make a difference? It's all about delegating.
Freelance Copywriting: What to Delegate
For example, here are 7 tasks in SEO freelancing that don't require a full-time employee on site:
Social media copy sharing. A freelance copywriter who is provided with an article or column can easily share this content to different social media platforms. This task requires a few skills such as the knowledge of message length and appropriate featured image size for different social media. However, no actual new content creation is involved.
Keyword research. Great examples of copywriting start with keyword research. And there is no professional knowledge or experience in the field needed for this task. A freelance SEO copywriter can easily do it.
Mail copy. In 2019, it is very hard to define a line and say what is copy writing exactly when it comes to different types of written pieces. For instance, email marketing can be divided as a separate field in digital marketing. On the other hand, mail copy can be classified as a marketing copy. In any case, for a freelancer, no additional knowledge is needed except for knowing how to write a good email copy.
Landing page. Landing page text is usually written only once and will require only occasional maintenance. A copywriter freelancer will do this task well, and he can be dismissed after the task is done, with no need to be hired full-time.
Ad text. Because ads are also one-time phenomena, and they are most often needed around the holiday season, there is no point in hiring a full-time employee to serve this need.
Forum post. This is one more of copywriting examples which can be done by a freelancer. There are freelancers who specialize in this type of content and they normally move from one project to another on a constant basis.
Video scripts. To write a great video script, a professional with the experience and relevant knowledge in video content production is needed. This is another benefit of hiring diverse people for different types of copywriting – each of them brings the much-needed and unique expertise to the table.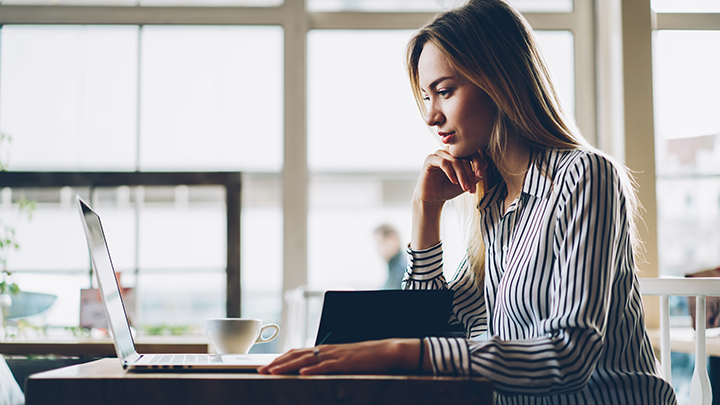 Freelance Copywriter: How to Delegate
It is a great idea to have contacts for different freelance copywriting jobs, just like the ones mentioned above. However, even a great professional will not be able to deliver the task perfectly if the request is not clear. Therefore, knowing how to copywrite starts with understanding the instructions.
Here are some tips on how to make these instructions for a freelancer as clear as possible:
Text type definition. The freelancer should understand the general goal of the piece of work he/she will create for the brand. When the freelancer understands the purpose, and knows what end product is expected, it is easy for them to contribute to this purpose by creating relevant content.
Target audience definition. Familiarity with the customer persona who is being served is critical. This knowledge will affect the tone of voice, vocabulary, sentence structure, and many other copywriting aspects.
Writing style determination. An experienced copywriter portfolio will include applied knowledge of different writing styles. So, determining the desired style or discussing it with the freelancer directly will be critical at the initial stages on content production delegation.
Content location specification. For a copywriter, the website where the final piece will be shared is critical. Geared with this information, the freelancer will be more aware of the sentence length, formatting techniques, and other writing aspects.
Examples proposal. The freelancers who wonder how to become a copywriter get to the top only after significant research and education. And, on this path, they are exposed to many different types of content. What's even more important, the voice and style of these pieces differ. But they are still effective. So, make sure to show the freelancer some good and bad examples for comparison.
Copywriter Freelance Essential Skills
There is a set of skills that all freelancers – from creative copywriting to technical experts – must possess.
Besides the mastery of grammar, punctuation, and spelling, an expert who can write well has some advanced skills, including but not limited to:
Understanding and effective utilization of different styles;
Crafting alluring hooks for intros and conclusions;
Crafting content that flows smoothly;
Using transitions effectively;
Selecting right words and vocabulary that fit the goal of the content well;
Simplifying complex topics.
There is no need for a freelance content creator to be a grammar guru. There are so many spell-checkers and grammar tools out there that this skill has become much less useful than any of those on the list above.
Copywriting Skills That Flourish
To sum up, it's important to highlight that great copywriting skills must be praised and nurtured. Becoming a copywriter is about being open-minded and grabbing any opportunity by its horns. There are many copywriting jobs online out there, and so is the number of decent copywriters. The difference about the great copywriters is that they ask correct questions and demand detailed descriptions from clients.
Providing detailed answers and descriptions to the freelance writer is essential. If this is done properly, the brand will be able to capitalize on the freelance aspect of the business, save money, and hire really great content managers who are experts in their respective fields.
We at Writology know what makes a good copywriter and we put extra focus on nurturing and evolving their skills. We have decent basis to state that Writology proposes top copywriting services on a freelance basis at a premium quality because our writers' skills are nourished and they are hungry to create next new great content.