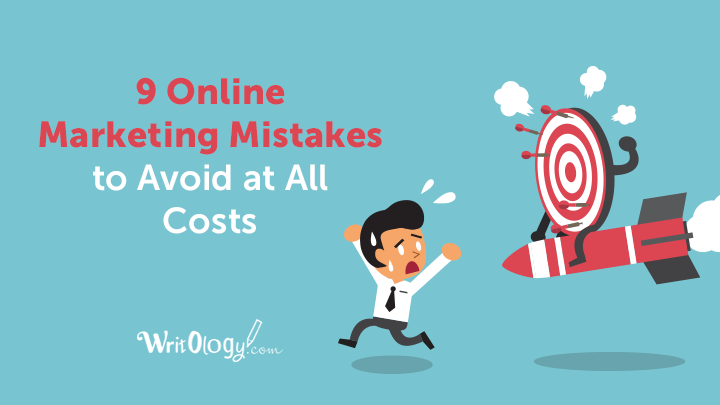 Internet Marketing Strategies to Avoid: Guidance and Hints for Marketing Experts
The world of marketing has never been as diverse as it is now, and one of the common marketing mistakes is disregarding online marketing channels. In the present context, business marketing without proper online marketing tools just takes the companies get further from their goals. However even if you make use of the digital media marketing approaches, you have to ensure that your online marketing strategies are in synch with the evolution of your brand to be relevant and in demand. Your internet marketing mistakes can cause too many troubles for you, and the results of your business activity will be poor. Have a look at the list of the biggest marketing mistakes to avoid them and increase your chances of being successful and yield much better results.
List of the Biggest Marketing Mistakes: How to Do Online Marketing Right
Online Marketing Mistake # 1: Unawareness of specific target audience
One of the main content marketing mistakes is presentation of the services or products to the broad audience without any segmentation of customers. You may believe that you are implementing excellent brand marketing strategies and your campaigns are costly, but there are few customers that covert. What is the reason for that indifference? They have no interest in what you are offering! You lose efforts, time, and money, but proper audience segmentation could save you all that. Target only those customers who may need your product and avoid those marketing blunders companies often make.
Online Marketing Mistake # 2: No individualization
One of the key marketing mistakes examples is diminishing the value of customers' feelings towards the brand and their experience. If the customer sees his or her first name in the mass-level email messages, it gives a touch of personalization to business-customer communication. However, if the content is evidently created for a generic audience, there hardly ever is any cord stricken with the recipients. Only if the content marketing strategy is aimed at tailoring the provided information to the target group or even person, the response is strong.
Online Marketing Mistake # 3: Using only one marketing channel
One of the online marketing mistakes is to limit the business content to only one marketing channel. Only one blog or website cannot yield the best advantages of advertising. More channels bring more conversions, and all facts about advertising confirm that the variety of channels is an effective tactic. For instance, the importance of marketing in business success via the Facebook pages, Facebook ads, Groups, and Instant Articles is multiplied by four owing to several channels use.
Online Marketing Mistake # 4: Lack of optimization in your distribution channels
Analyzing the key marketing mistakes and successes, it is clear that emarketing has already become an integral part of any business sales campaign. After evaluation of the audience, an ambitious company should make use of all available marketing channels: email, web, webinars, social media and marketing events, as well as digital marketing news posted in paid media. Nevertheless, the main focus is supposed to be on the most relevant channels. For instance, LinkedIn followers may be interested in the product different from that posted on Twitter. The audience of paid media is different from those who read the ads on the streets. Your distribution strategy in marketing should be based on good understanding of your clients. Be inspired and value the importance of marketing in your sales campaigns.
Online Marketing Mistake # 5: No definition of the set goals
Online marketing strategies cannot be 100 % beneficial if you have forgotten to give your marketing definition and specification of your ambitions and goals. Perhaps, what you need is generating more sales or you need to ensure higher website search ranking. If you set a specific goal of increasing your brand awareness, you can find it easier to achieve what you require via great content. One of the internet marketing strategies to avoid is having a lot of set goals which are often unrelated. At the same time, having two of them, for instance sales generation and increase in the brand awareness, is perfectly fine.
Online Marketing Mistake # 6: Unrealistic plans and expectations
When the companies use social media for business or b2b online marketing tools, they often set inflated expectations as for the returns of the made efforts. They learn how to do online marketing, but they want to get immediate results right after taking certain online initiatives. Having seen an online marketing definition, they overestimate the engagement of users. There can be rare cases of exceptional achievements within very short timeframes, but such overnight successes are impossible even for the best online marketing strategies of start-ups.
Online Marketing Mistake # 7: No Call-to-Action in network marketing
CTA or call-to-action is often not included in bad advertisements; consequently, the advertising effectiveness goes down significantly. The failure to have CTA in the content is one of the major company marketing mistakes. Only the actionable vocabulary can motivate the users to react to the effective online marketing tools and take certain steps. CTA can be in the form of a button, a piece of text or a text link, but all of the options make the most of keyword advertising and change the content performance. One of the efficient internet marketing tools is having a call to action not only on the homepage of business, but on all other pages as well, preferably in the upper right website corner.
Online Marketing Mistake # 8: Poor design of websites
The marketing companies may work with excellent products; but if the website does not look attractive, the sales will go down. When people see poor navigation of the company website, and it has slow load time, almost 50 % of them will look for another seller. A good digital marketing agency always makes a focus on the mobile responsive design of the company website with clear text and high-quality images. One of the marketing mishaps is making the items of the website too small; then, they will not be clickable. Users frequently get frustrated very fast when they cannot reach the desired content at once.
Online Marketing Mistake # 9: Not using KPIs
If you monitor key performance indicators (KPIs) of the website content, you will see its exact measurement and assessment. You may use social media effectively, but you should pay more attention to the open rates, referral traffic, returning traffic, number of pages per session, and average time spent on your website. All international marketing articles refer to disregarding the KPIs as to one of the main marketing mishaps.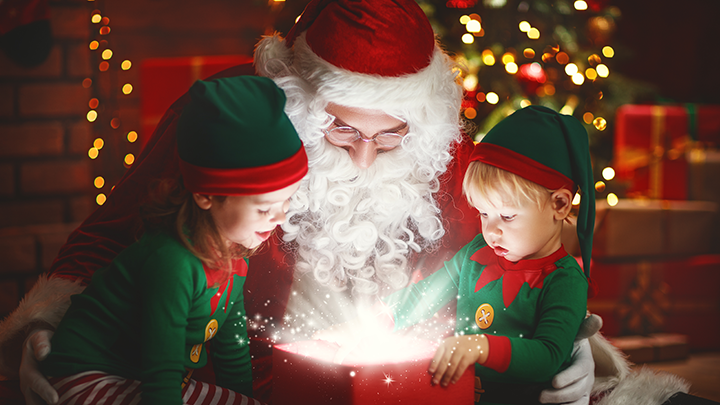 Common Marketing Mistake: Easy to Avoid, Costly to Make
Whatever experience in the online marketing research you have and no matter how many digital marketing articles you have read, you can still make mistakes and poor marketing decisions typical for common online businesses. The marketing strategy of good web designers is oriented at navigation, target user, and information architecture. What is marketing strategy? How to deal with the online marketing challenge? You believe that those questions are easy to answer, but a single mistake can spoil your conversions at once. Follow the useful tips on the social media for small business, email marketing audit and use of strategies, but remember the most important thing. One of the main marketing mistakes to avoid is to believe in tricks and shortcuts instead of investing time, money, and efforts in success.