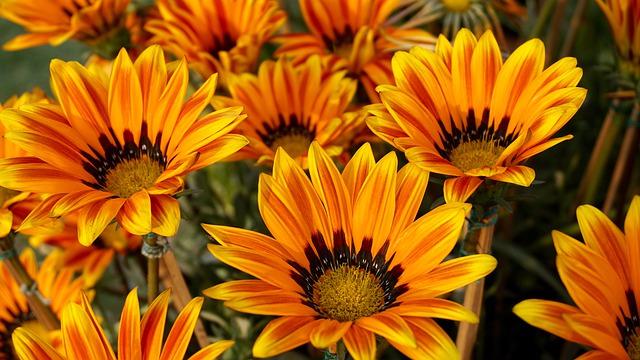 Every blogger knows how effectively images grab attention and attract visitors. We spend hours writing in-depth articles full of valuable information, but at the end of the day they are nothing without images. So we spend another couple of hours looking for high-quality pictures that would complement the written content. After all, if visitors' eyes rest when they land on a page, they are more likely to actually read a blog post and spend more time on the site.
When it comes to blog or social media post images, it is important that they are cheap (and better free), easy to download, and available for commercial use with no copyright restriction. Free picture websites offer images under 3 most common copyright categories: royalty-free, public domain, and creative commons. It is important to realize the difference between these license categories prior to downloading free pictures for your blog.
If you ever come across a website that offers royalty-free images, know that "free" is not a keyword here. You still need to pay a certain amount of money to be able to use a picture. A good thing is that you can use it as many times as you want with no royalties (additional pay for every single use of a product or technology). A bad thing is that royalty-free images are not exclusive, as permission to use a picture can be granted to you, John from the bar across the street, and your colleague Amanda provided they have money.
Public domain images are images that everyone can use freely, as there is no formal owner of intellectual property rights. In other words, a picture is equally yours, his, hers, and his brothers; therefore, you can legally use it for free with no attribution or asking for permission.
Images under Creative Common license in most cases can be distributed and used freely, even though legal owners do exist. There are several types of creative commons. Some require attribution, some do not allow commercial use, some allow only sharing. What you should look for is Creative Common Zero license, which requires no attribution and allows using images for commercial purposes (just like public domain images).
In order to make your blogging life easier, we've come up with a list of the best websites with thousands of free pictures for commercial use at your service.

1. Life of Pix
It is basically a community of photographers who donate their high-resolution pictures to the public domain. Images can be found in galleries and are broken down into categories. The website has an AMAZING design, and every single picture is a masterpiece, telling its own story. This is where you can find some of the best free pictures online.
Adrian Pelletier, the creator, says that you can do whatever you want with his pictures, as they are all under Creative Common Zero license. He adds one new picture every day, and if you are looking for free pictures for your blog, consider Free Nature Stock. Keep in mind, however, that Adrian only takes pictures of nature, so you won't find any robots or skyscrapers here.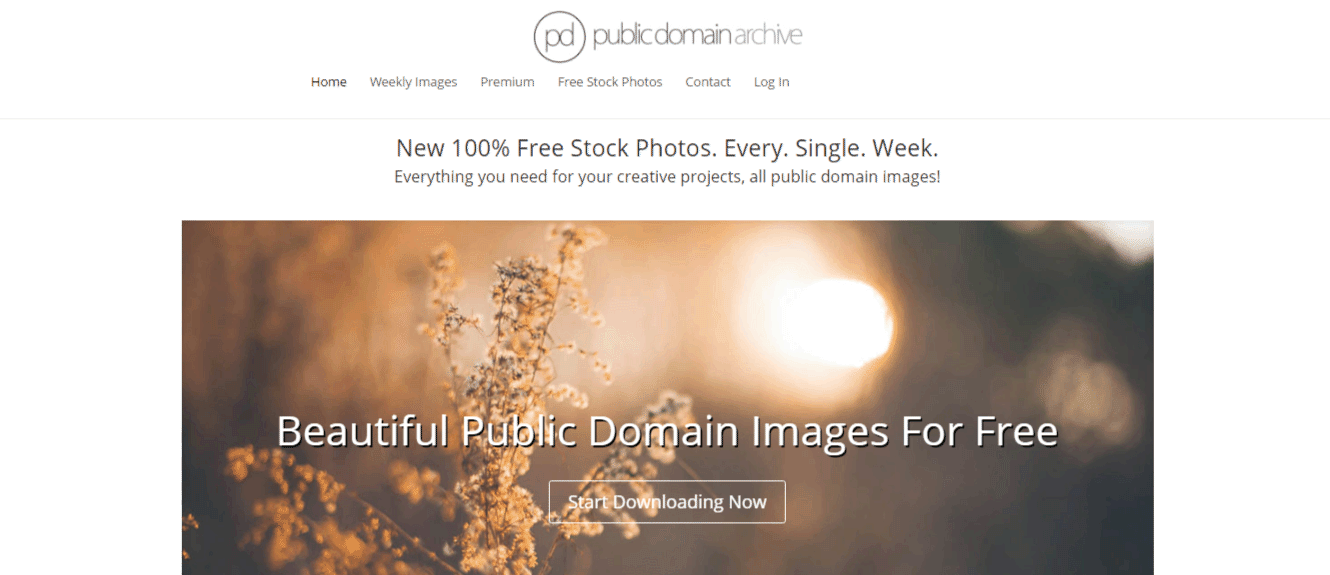 As you may have guessed, images on this site are licensed under public domain. You can find both modern and vintage pictures in almost every category, which makes it a perfect hangout place for bloggers. This site offers the best free images for your creative projects and new pictures are added once a week.

4. Unsplash
Like Life of Pix, Unsplash is a community of creative photo-maniacs who let us do whatever we want with their pictures. Free images on Unsplash are distributed under CC0 license. Ten new pictures are added every ten days.

5. Magdeleine
They update images daily and sort them by tags and colors. Free pictures for commercial use are offered under two license types: CC0 and attribution required license (pictures are also sorted by license type). You can also get to know the photographer or submit your own picture!

6. Kaboompics
This is one of my favorite free picture websites! They offer pictures stylish and inspiring pictures for bloggers, website owners, and freelancers. You may use these stunning pictures for your projects freely and with no attribution, but you cannot sell or redistribute them without Kaboompics owner's approval.

Be prepared to get struck by wanderlust after visiting Travelcoffeebook, as this is a place where avid travelers share their amazing travel photos. If this is what you need for you blog or social media post – go ahead and try it out. All pictures offered under CC0.

Pictures on this website are taken by Ryan McGuire and he says attribution is not required (all pictures under CC0 license), but appreciated. He adds new pictures every week; they high-contrast, high-resolution, and perfect for almost any type of project.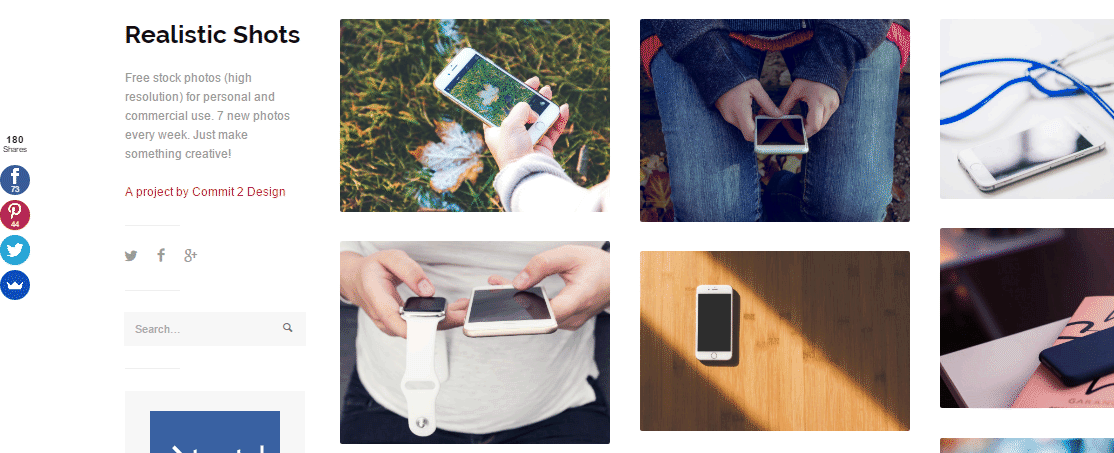 Wonderful pictures of nature, architecture, people, technology, etc. available for commercial use under CC0 license. 7 new photos every week, amazing quality, life in every picture.

10. Snapwire snaps
Every seven days seven hand-picked snaps are posted, and they are entirely free (CC0 1.0 lisence). Pictures on Snapwire are inspired by life itself, they tell stories and evoke memories, which makes them a perfect fit for touching social media or blog posts.

11. Foodie's Feed
This website is a heaven for every food blogger. Snaps of fruits, vegetables, coffee, pasta, and much more are offered for free with no attribution (however, there is a copyright and you cannot resell them). These images of food are of high-resolution and looking at them immediately makes your mouth water!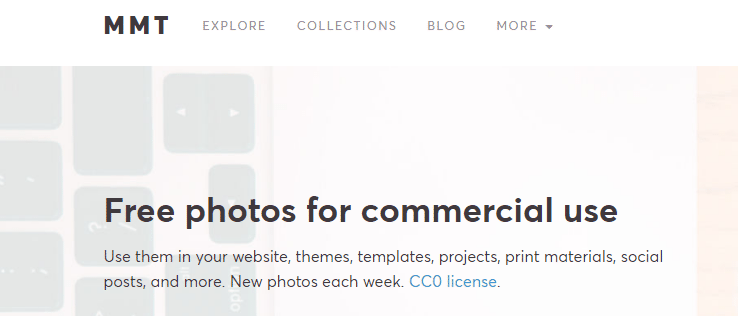 12. MMT
Here you can find some of the best free pictures online for your blog. Jeffrey Betts, the founder, allows using his pictures (mostly of nature, cities, and people) freely for whichever purposes with no attribution.

13. ISO Republic
The site above provides free pictures for commercial use that can be used for creative projects. The photos are of high quality and blogger in almost every niche can find something suitable here. Photographers are welcome to contribute.

14. Pixabay
The site offers more than 850000 free pictures for your blog, as well as art illustrations, videos, and vectors. This is one of the biggest and most popular free picture websites.

15. Jay Mantri
The site offers beautiful free landscape pictures for your blog. Every Thursday seven new photos are uploaded. Here's what Jay Mantri says about his website: "free pics. do anything (CC0). make magic". Nothing more to add.
Pictures give you a chance to be creative when designing your own original idea. Hopefully, this list of websites will be useful and some of these stunning pictures will help you create something unbelievably cool!