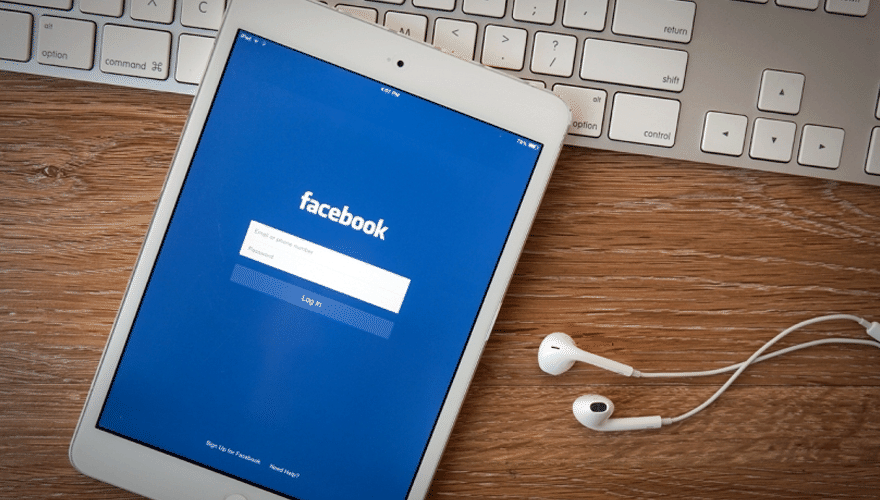 Dear Writology Writers Team,
We are proud to introduce our online platform with innovative features that will help you in developing your career and taking it to new heights. From now on, you will be able to create and add a Custom Writology Order Form to your Facebook Page. This option will help you promote your services and engage with more customers. This feature offers limitless possibilities and contributes to your development as a freelance writer. Both friends and casual visitors to your Facebook account will be able to view your Writology Order Form which will eventually attract more potential clients.
Interested in achieving greater success? Follow our guidelines in order to create your Custom Writology Order Form linked to your Facebook Page:
First, log in to your Facebook account and on the Main Menu choose option Create Page,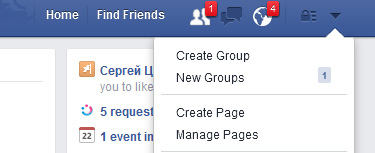 Once you click on it you will see the following: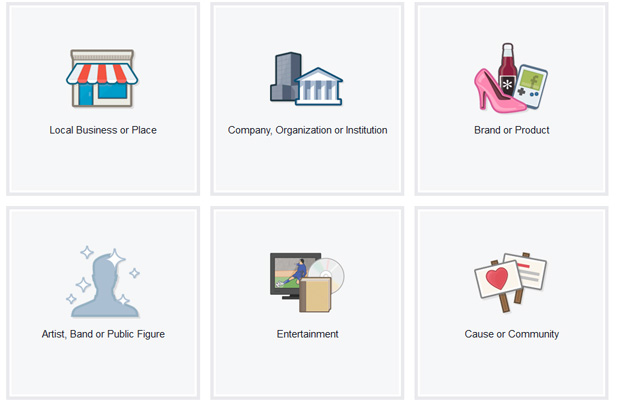 Choose Brand Product, click on it, and fill out the required fields: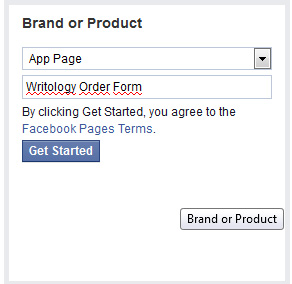 It is suggested to choose the App Page option from the category list and in the field Brand or Product name type in Writlogy Order Form. Once you are done with this stage click on Get Started. Next, go through the set up stages: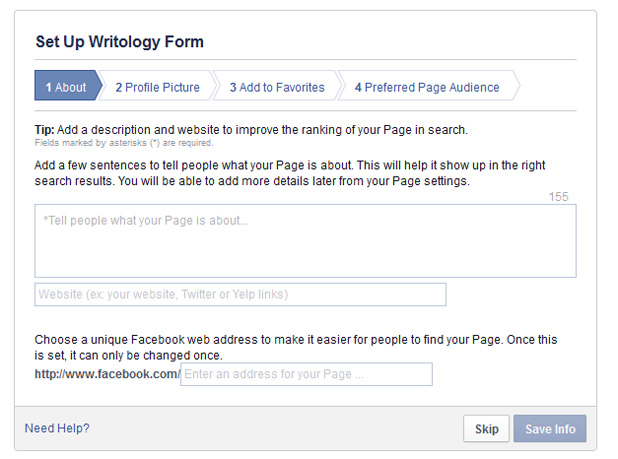 The first step is providing a general description of what your Page is about. You are also welcome to add Writology.com as an option in the field Website, and choose a unique Facebook web address. (These fields may be skipped and filled out later)
The second step requires uploading your profile picture: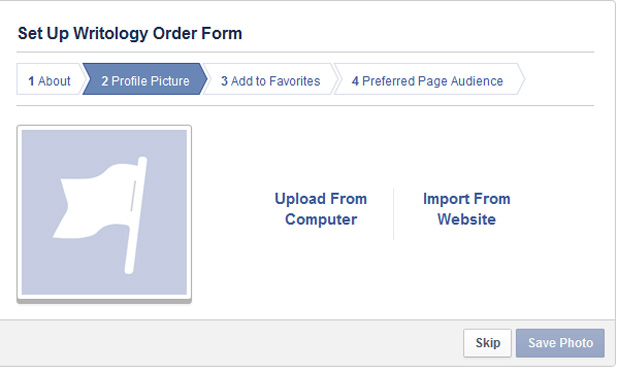 The third step is adding your Writology Order Form to Favorites: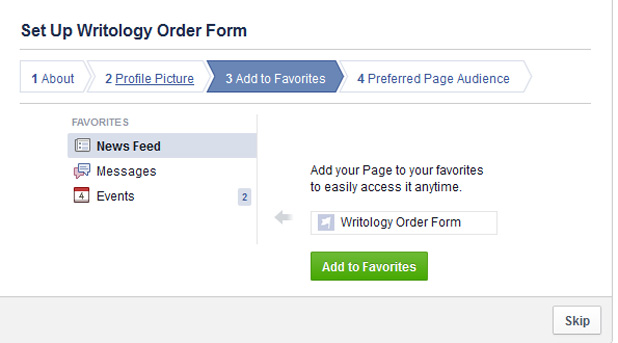 The fourth step is setting the parameters of the target audience: you may choose location, age, gender and interests of the preferred visitors.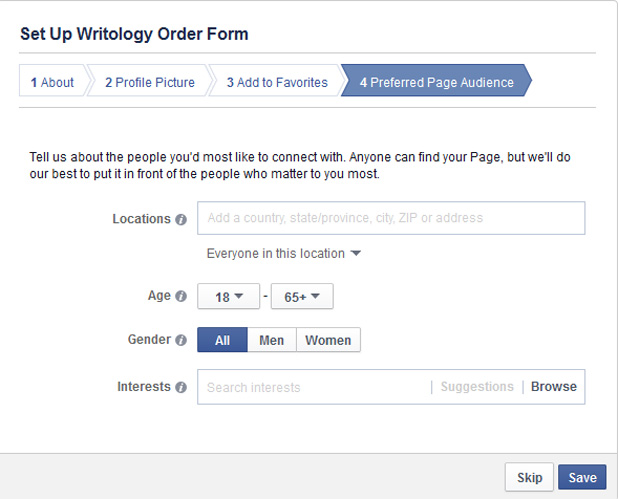 As soon as you complete the aforementioned steps, your page is ready:

Now, when your Writology Order Form page is created, you will need to sign on to Facebook as a Facebook Developer. Go to https://developers.facebook.com/apps and create a new App:

Next, choose the "Website" option: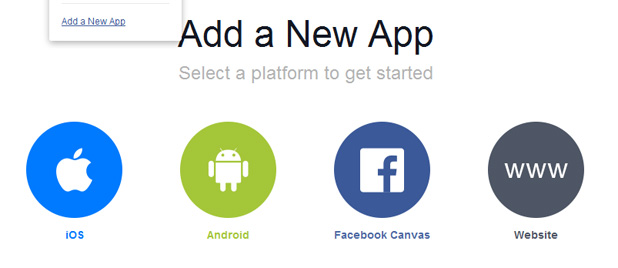 Type in your App name in the appearing field:

Create your App ID: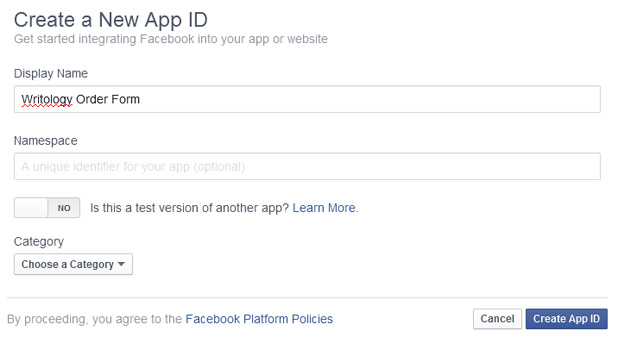 Choose Page Tab option: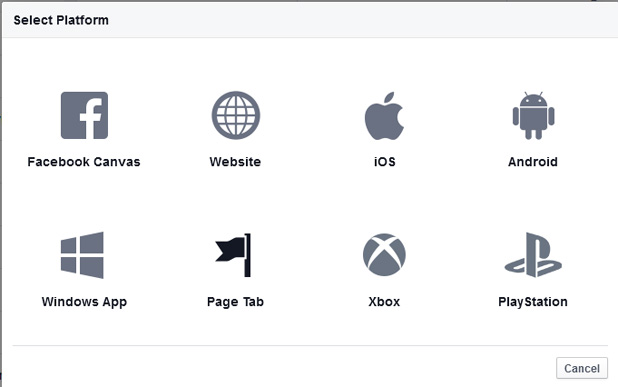 Update your page by going through the settings: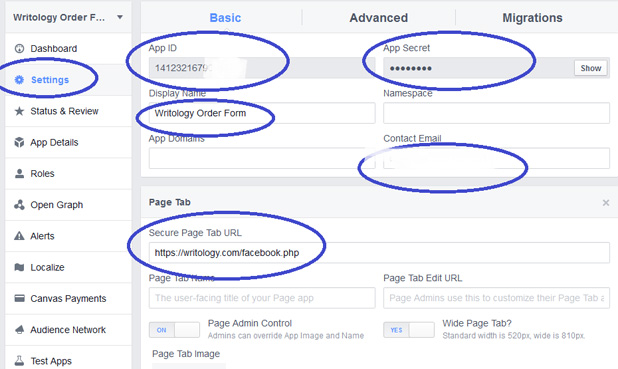 At the top you will see your App ID, Display Name and Contact Email, App secret.
In order to get Secure Page Tab URL log in to your Writology profile, go to Personal Information -> Facebook Personl Order Form and copy URL

Paste it on Writology Order Form Settings and Save Changes.
Go to the Status and Review menu and confirm that you want this app and its features to be available to the general public:

As soon as you have completed this, you will start the final stage by adding your new Custom Tab to your Facebook Page:
You have to update the below sample link by adding your APP ID which was previously mentioned in "Settings"
http://www.facebook.com/dialog/pagetab?app_id=YOUR_APP_ID&next=https://writology.com/facebook.php
For instance:
http://www.facebook.com/dialog/pagetab?app_id=3565688768899 &next=https://writology.com/facebook.php
Once your URL is ready, visit it in your browser.
The following window will pop up where you will need to Add Page Tub:

Save the changes in your Writology Profile->Personal Information->Facebook Personal Order Form: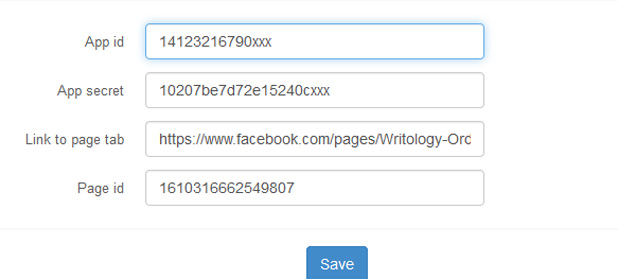 Add App ID and App Secret.
The link to the page tab can be copied here: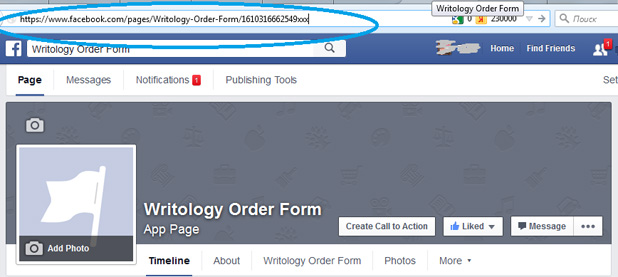 When all fields are ready, press "Save" and you will see:

This means that your application was sent to our Writology Agent for Approval.
As soon as your application is approved, you will receive a notification and our Writology Order Form will be ready to use: