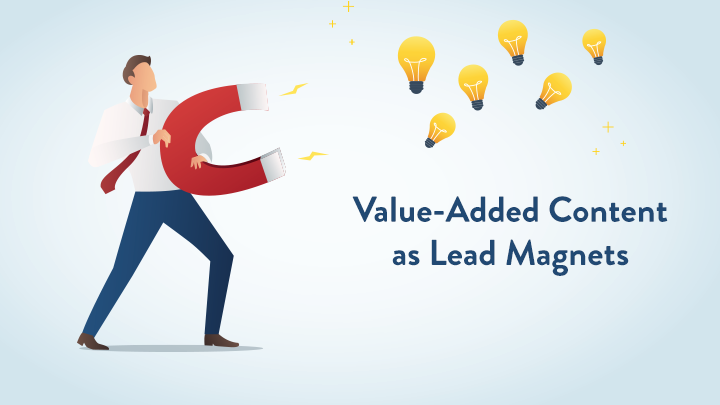 Meaning of Added Value Marketing:
In the business world, every field has a certain set of general information about its functions, services, and products which obviously cannot be different for every single entrepreneur. You cannot reinvent the wheel, but you can attach some flashy features and brandy stickers to it and add a new value, therefore. In marketing, such things are called value added products. These can be anything from the store's samples of handmade soap to a skydiving experience (if the company specializes in that kind of activity, of course), all free or very generously "discounted". But when it comes specifically to online content marketing, the range of value-adding gifts is narrowed down to verbal and visual means. And there's still a whole lot you can do here for both leads and customers.
Value-added content is so important because it brings in something extra, something specific for your business, which makes you stand out. It's also a kind of advertisement/promotion that is much more effective than the usual marketing strategies because it actually gives your potential and existing customers something useful. With leads, value-added content is akin to giving them a slice of your cake for free to let them taste your product and come back for more. For this reason, value-added content is referred to as a lead magnet. What is a lead magnet? It's essentially a gift product designed to boost interest of potential buyers in your product. In exchange for the incentive, you receive people's emails or other contact information, thus having a chance to keep your business on their radars.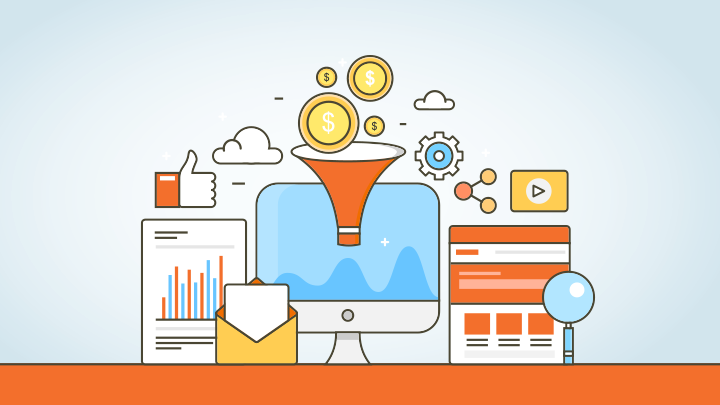 Types of Lead Magnets
In general terms, a lead magnet either assists your customers in some way or… entertains them. Using any of these types of value, you're creating a bond with a customer, who now sees either how helpful your service can be, making their life easier in some way, or how you simply make them feel better, which brings an emotional aspect to your connection. Assisting lead magnets provides either some kinds of tools that your customer can apply practically or some useful theoretical materials.
Simple Lead Magnet Ideas
Lead magnet examples of practical tools include various downloadable templates, customized print-out planners, helpful software – in a word, something that can save people their time and effort. Examples of value added content of theoretical kind are e-books, valuable research articles, expert roundups, video guides, podcasts, blogs with ever-updating material relevant to your product, educational infographics, tutorials, interactive flowcharts, webinars, etc. Entertaining lead magnets – yes, entertainment does have a psychological value for your customer – can be funky quizzes, mini-games, engaging comics or video-stories that somehow incorporate your product, and other sorts of value added activities your creative genius can come up with.
You can also put the same kind of content in various formats, as well as create a few versions of it, each adjusted to a different purpose or a different kind of target audience.
How to Make a Lead for Great Customer Value
Your value-added products can be introduced as special offers, sometimes with big discounts, but more often, completely free. In the end, it should be something that the leads and customers are getting for a much smaller cost than it really has. When a free sample of your service turns out to be useful for them, they will know that the full pack is worth paying for. This is a characteristic of content that is lead magnetic.
Value added definition implies that to ensure your value-added content will truly serve you and your customers well, you need to analyse the prospects of that content actually bringing the value. As with every facet of online content marketing, you should study the needs and the background of your target customer, think as they do and from that perspective, realize what type of value-add you're able to provide that would do the most good for that specific audience. A good technique for value creation is to imagine the questions they may be asking about those aspects of their life which are relevant to your services, then go back to your business standpoint and see what effective answers you can give to those questions.
As for the technical aspects of your lead magnets, the description of your freebie shouldn't be vague but clearly point out what the people can have out of it. The speed and effortlessness of obtaining the content and using it are one of the key elements often used in magnets. Value-added services or products must provide as simple and quick yet effective solution as possible, that's why you shouldn't try the patience of customers and request loads of information about them upon their first visit to your site. You can develop a closer relationship with the customer further along the road, but at the beginning, to allow your leadmagnet establish the foundation of that relationship, it's quite enough to request just an email address and gladly give them the promised treat.
Don't forget to make sure that your website is well adjusted for mobile devices and your efforts are not wasted if a customer cannot access you value-added content because of a technical incompatibility of your site with their phone. A whole lot of customers would be lost in such a case.
In value based marketing, the core guiding principle for creating the lead magnet is to always comply with the value that you believe your business must provide.

Top Free Tools for Creating Lead Magnets
There are numerous FREE TOOLS that can help you create a lead magnet. Below, in random order, there are some of the top websites that provide such kind of assistance and can simultaneously inspire some great lead magnet ideas.
1. Beacon specializes in various types of free lead magnets. Among other things, it can build a lead magnet template, checklist, worksheet, PDF, and can even optimize it for mobile.
2. Typeform is a great tool for data collection. For instance, it helps you gather feedback effectively, create quizzes, and even customize contact forms.
3. Canva is a beloved space for creating all kinds of designs for the best lead magnets from book covers to brand logos, presentations and other infographics, and it also offers a multitude of pictures to use in your content.
4. Unsplash is an enormous base of free high-quality photos excellent for the use in online content marketing.
5. ezTalks is a fascinating video conferencing tool, just perfect for your leadmagnet webinars.
6. Smallpdf is a very handy tool that converts files to PDF, from PDF, and is simply a conversion wizard.
7. SoundCloud – this renown musical platform is the right place to go to when you have lead magnet podcasting in mind.
8. Piktochart is a smart tool that creates bright infographics out of your grey textual content while intuitively preserving its main purpose.
9. TinyTake is a great software that lets you capture whatever you see on your monitor in a specifically selected region of the screen. You can capture images as well as record magnet videos of whatever you're doing on your PC right now.
10. Shotcut is a wonderful and professional cross-platform video editor to create top-notch video content that is lead magnetic.
Your effort of value creation lets your prospective and existing customers know that you care a bit more than they expected and proves to them it is worthwhile to stick around with you. Giving your customers small but valuable treats brings your own business big valuable benefits. Value added marketing allows you to convert leads to customers more easily and build solid relationships with them. The value added approach creates a good image for your enterprise, which boosts a positive feedback about it. After all, added value marketing is a giant and sustainable step ahead of the costly advertisement campaigns that are rapidly losing their appeal.