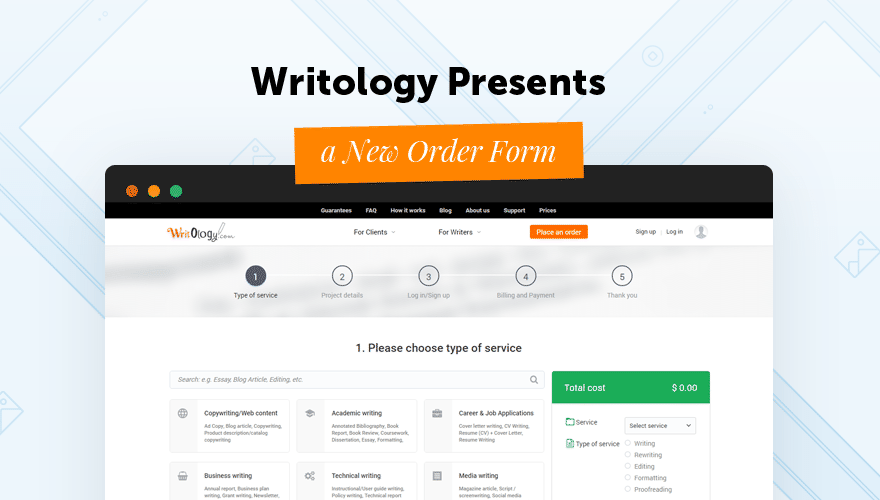 Over the last couple of months Writology team has been working hard to make the ordering process as convenient as possible for you, our beloved customers. Finding the service you need among so many options that our company provides can be quite challenging, so we made it our goal to create a simple and easy to use order form that would leave no room for confusion. We've been testing, researching, exploring new ways to deliver the best user experience, and time has finally come to present the results.
Today we want you to meet our brand-new upgraded order form! It has a fresh user-friendly design, simplified navigation, and now allows you to order professional custom writing service online in almost no time.
Step 1: Select the category
Are you looking for academic writing help? Or maybe you want us to work on your Power Point presentation? Let us know by selecting a category from one of the blocks on the left. If you do not know what writing category your project fits into, just use our search and the system will automatically identify the needed category and highlight the corresponding block.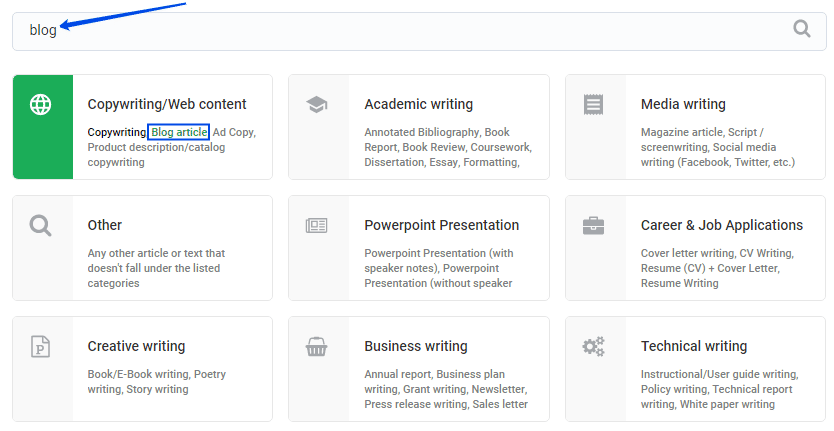 Step 2: Calculate the price
The final price for your project depends on many different factors: the deadline, number of words, type of service, etc. Use our price calculator to set your requirements and at the same time find out the price.
From the drop-down "Service" menu on the right specify what exact paper you want us to work on. Is this an essay? Or maybe an e-book? Different services have different prices, since the amount of effort a writer puts into writing a technical report and a high-school essay, obviously, differs.
What exactly you want us to do with your paper? Write from scratch? Rewrite? Or maybe edit? Specify that in the "Type of service" section.
Indicate the deadline (the shortest turnaround time we offer is 12 hours).
How long should your paper be? You can set the amount either in pages (one page is 300 words, double-spaced) or in words.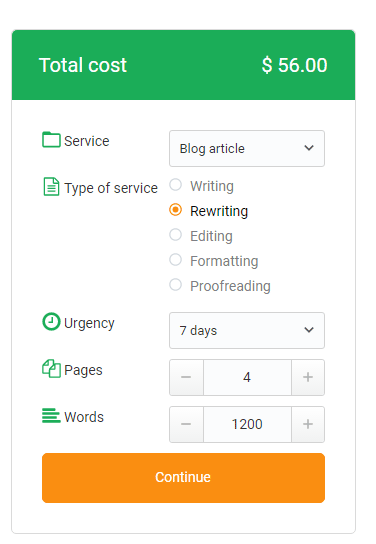 Step 3: Provide project details
After you've set the needed requirements, continue to the next step and provide details such as discipline, title, preferred spacing, and project instructions. Remember – the more details you give us, the easier it would be for the writer to adhere to your expectations. This is also where you can upload instructions and other files (e.g. texts to edit or rewrite.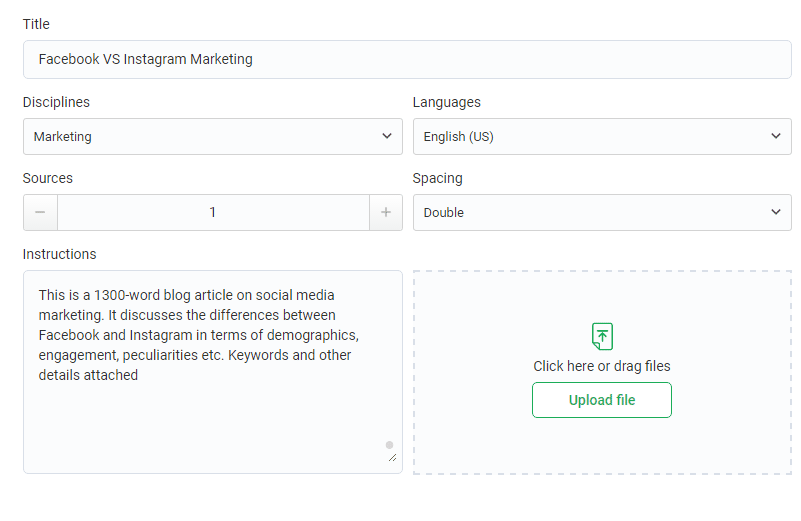 Step 4: Log in or Sign up
In order to continue, simply log in to our website (if you already have an account) or sign up (if you're a new user). You can also log in using your social media.
Step 5: Make a payment
Now there's only one thing left: payment. If you have a discount code, this is where you can activate it. Simply enter it into a corresponding field and hit "Apply".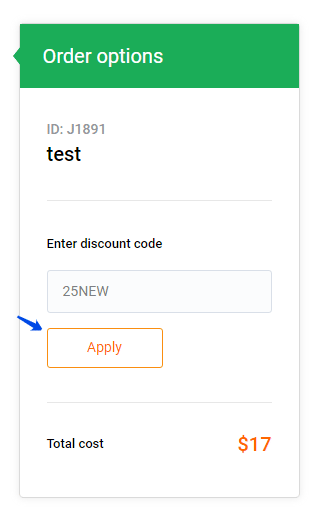 The payment options haven't changed much: you can pay via PayPal or simply use your card.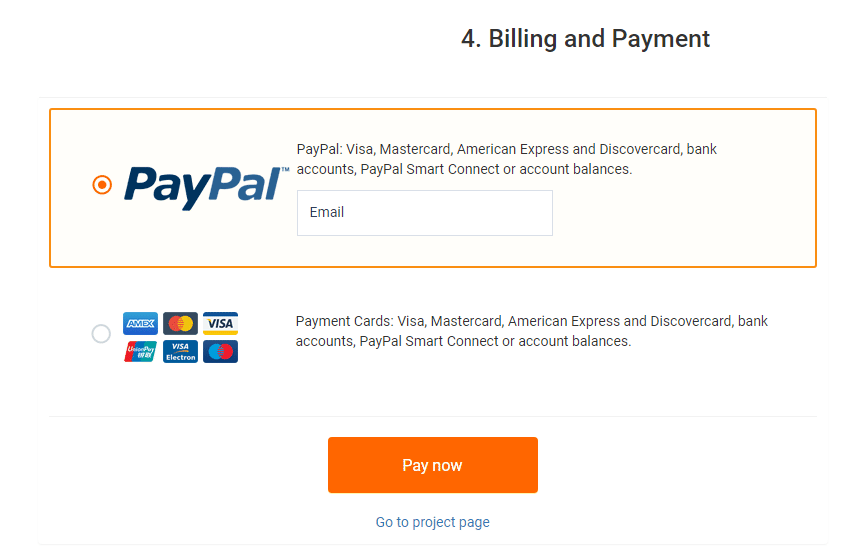 As you can see, it only takes a couple of clicks right now to order professional custom writing help online. We really hope you'll enjoy using our new order form and are looking forward to your feedback!