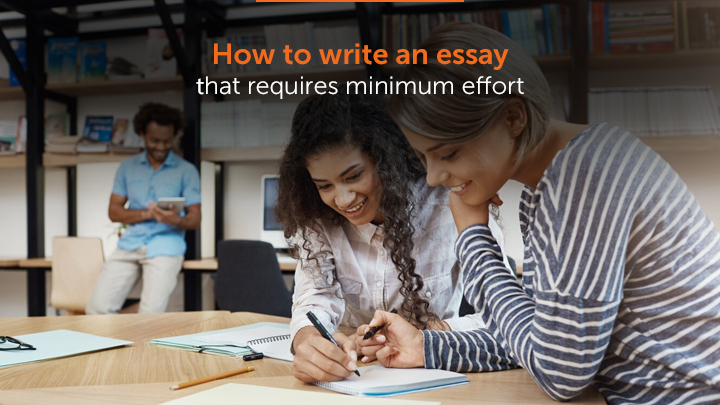 Introduction
Essay writing is a common process for students. Going to schools, colleges, and universities, students have to complete written assignments. Each essay is a lengthy work on content, structure, formatting, and grammar. Writing is not as easy as one may think. Yet, more and more students manage to cope with the task. If you read the article below on how to write an essay of top quality, you will be able to complete the assignment yourself fast.
You are always free to choose whether to write an essay yourself or to delegate this responsibility to professionals from Writology.com.
What is an essay?
An essay is a short paper written on a particular topic that mainly consists of at least five paragraphs. A five-paragraph essay is a standard size of a paper where the first paragraph is the introduction, the second, third, and fourth are the paragraphs of the main body, and the last paragraph is the conclusion.
Depending on the type of the paper, you may present a personal opinion, compare different facts, support and justify some particular aspects, or just inform about a specific event. The essay type assumes the style of writing.
Essays are mainly academic papers that require that you have to follow a particular writing style. You have to use specific tine, choose correct words, and follow the structure. When writing on a particular topic, you have to focus your attention on a specific idea and logically structure your essay.
Essay types
There are several types of essays. Overall, there are five most common types of papers, namely:
Process
Descriptive essays contain many details while describing an event or an object. When you write such a paper, you may need to assume that you paint a picture and you need to explain the smallest details to ensure that the reader can understand what you mean. One may read your paper, close your eyes, and imagine what you have described. Such essays are usually requested for events, people, or stories when the process and details are essential.
Definition essays deliver an idea of what a particular thing or object is. The main purpose of this type of paper is to give a clear vision of the notion and to deliver its meaning to the audience.
Narrative essays aim to tell a story. The main purpose of such papers is to tell a story with details, reactions, and specific content. The main difference between a descriptive and narrative paper is that the latter has some specific idea, a story that has the beginning and the ending, while the descriptive essay may simply describe the subject without any development of events.
Persuasive essays have the goal to convince the audience that your position is the only correct one. You have to provide some pieces of evidence and arguments in support of your position explaining why you consider that only your opinion is correct.
Process essays focus on a step-by-step explanation of the events or things. The main purpose of such papers is to give a reasonable explanation of how to make some particular things. A recipe of a cake with a step-by-step description of what to do to bake a cake is the best example of the process essay.
Pre-writing stage
Essay writing starts before you get down to the very process. There is some job to do before you begin writing. Check some recommendations that may help you write a proper paper.
First, you need to know what to write about, and it requires from you a good understanding of the instructions. Check the requirements attentively and ask questions if some ideas are not clear to you.
Second, you need to develop a topic with the reference to the instructions. Make sure that your topic reflects the task and highlights your interests in the area.
Third, you need to research the materials. Choose the relevant sources with the information that may support your points.
Fourth, develop a thesis statement. Make sure that the thesis reflects your ideas and supports your goal regarding the paper writing.
Fifth, develop an outline. You need to indicate what you wish to write about to remain consistent and not lose important points.
Finally, take your time and start writing an essay. Now, you have everything you need to compose a superior paper.
Writing an introduction
The introduction is what the reader sees first. You need to ensure that you can grab the reader's attention with some interesting fact, striking idea, or any means that can make a person pay attention to your essay.
No one wants to read boring papers. Thus, you need to ensure that your writing deserves reading. At the same time, do not promise the reader what you cannot fulfill in your essay, it will not work.
Do not make your introduction too complicated; make it easy to read and simple for perception with some interesting statements.
Developing a thesis statement
A thesis statement is usually located at the end of the introduction. It is a one or two sentences statement that fully reflects your position regarding the issue in focus. Make sure that the introduction slightly presents the topic, and you clearly indicate the final issue by the thesis statement.
Writing body paragraphs
Each body paragraph has to start with a topic sentence. A topic sentence in its turn has to reflect the ideas you have stated in the thesis statement. Thus, each paragraph ought to have a separate idea you fully disclose with the help of personal judgments and additional supportive references.
Writing a conclusion
The conclusion is not less important than the introduction. Your task is to look at your paper critically and summarize the ideas you have presented in your paper. Remember that the introduction ought not to contain any new ideas. This is not the space to reconsider your arguments and change your opinion. Do not start the conclusion with "in conclusion", or "to conclude". The reader has to understand that this is the concluding paragraph by the ideas you present there and by the overall flow of the essay.
Conclusion
Thus, when you know how to structure your essay, you may easily finish the writing. It is not difficult to write a paper when you understand what to write about and how to do this. The guide we have provided may give you the easiest steps in writing compositions. Your task is to follow the steps precisely and ensure that your paper has logic and flows smoothly.
We have presented the general rules of essay writing. They are helpful for those students who wish to write papers themselves and want to do it with superior quality.