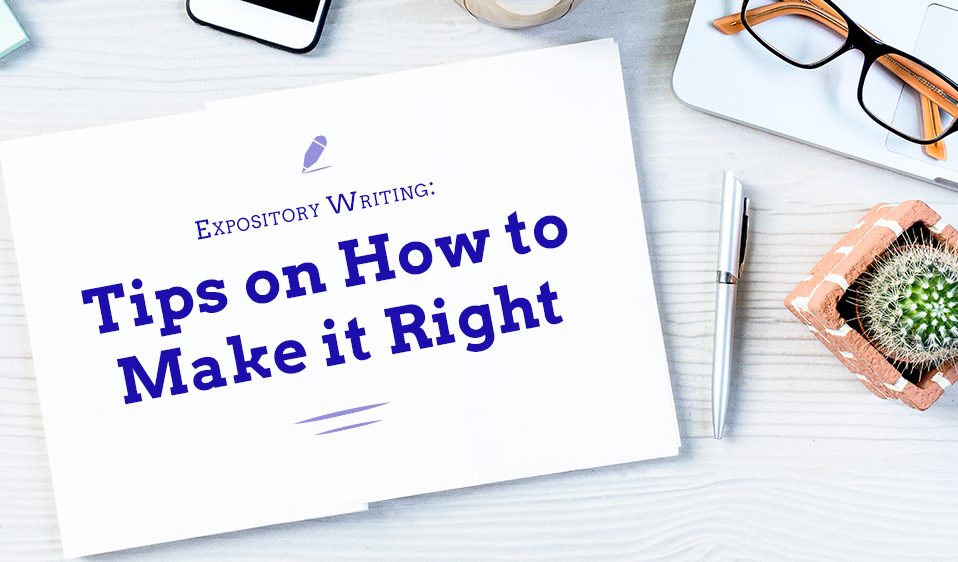 What Is Expository Writing?
It is essential to have clear understanding of what expository writing is to make the essays, magazine and newspaper articles, textbooks, instructions, articles in the encyclopedia, and other papers right. The main aim is to provide explanations or expose essence, not to persuade or inform. Even this article can be an example of non-fiction informational expository writing.
It is a frequently used tool in the academic assignments. All high schools, colleges and universities teach the students how to research for expository writing and how to provide information to the readers to make them feel they have learnt a lot. One easy way to teach expository writing is to explain that it is a matter of primary importance to assume that the audience is totally unaware of anything related to the subject, having no background knowledge at all. Thus, the writer is expected to give as many details as possible to inform the readers, giving them abundant explanations. Another word for expository writing is interpretive or explicatory.
Forms of Expository Writing: Which One Should You Choose?
There are a number of forms that expository writing may take. Any type of an excellent expository paper presents the ideas clearly, gives the necessary definitions, cites examples to ensure the enhancement of the focus and crafts the readers' understanding of the revealed topic. However, the aim of the piece can be different: to explain how to make or do something, to give instructions, to provide clarifications, to report on a certain experience, to give a definition to a concept via explanations, etc.
Depending on the goal of writing, there are six main kinds of expository writing:
Process essay. It is written in chronological order to explain the stages of processes.
Contrast / Comparison essay. It is written to focus on the similar and different features of the things.
Cause and Effect essay. It is written to emphasize the reasons why something has happened and what the results and consequences are.
Definition essay. Expository writing definition includes an explanation of a concept or term which is in common use but has different meanings to different people or is communicated for understanding.
Classification essay. It implies not merely a list of items, but grouping them in accordance with their similar and different peculiar features.
Problem / Solution essay. The purpose of expository in writing of this type is to give thorough analysis in full detail to discuss potential solutions of a certain problem after careful examination of the subject from various perspectives.
What are the three types of expository writing that are the most popular among the students? Most frequently the professors prefer to give a task related to cause and effect essays, definition essays and process essays to teach the students give clear explanations.
4 Characteristics of Expository Writing: What Makes it Special?
Descriptive and illustrative. A description is typically done either hierarchically or chronologically. All theoretical explanations are supposed to be supported with references and examples.
Analytical and explanatory. Expository writing text structures are broken down to make categorization with the parts of suitable information. All statements should be accompanied with explanations.
Clear and comprehensible. The essay should not confuse the readers. Imagination is a basic factor in correct expository writing, but the paper should be build with logical reasoning.
Unbiased. All definitions and explanations should be given objectively without prejudices.
Frequently Asked Questions about Expository Writing
1. Can expository writing be in first person?
Absolutely no! Expository writing is to be impersonal and unbiased. Therefore, no first-person pronouns are to be used.
2. Is it necessary to use transitions when writing an expository essay?
Transitions between the sentences and paragraphs facilitate the readers' understanding, holding the essay together at the same time. Therefore, the answer is 'yes'. Transitions should be used to make the essay logical and consistent.
3. What is narrative and expository writing? Are they different?
Narrative writing implies telling a story by the author, who shares his or her experience. The content is given from the subjective perspective of the author. When it is necessary to define expository writing, they say about its objective nature as the key characteristic. The author shares only the facts to prove the conclusion on the basis of a proper research.
4. What is good evidence in expository writing?
You are supposed to present reasons, ideas and explanations based on factual information, results of research, and other objective details without any personal judgements.
Help with Expository Writing: A Process Guide
When someone asks, "What does an expository writing mean?", it is advisable to define the term expository writing and explain the main stages of writing such a paper. So, let's have a look at the tips for writing expository essay:
Start with reading through the task carefully. If you are sure that you understand everything, you can start looking for a relevant topic. Narrow it as much as you can to ensure that it is relevant to the task, but preserve its significance.
Write a concise outline with a thesis statement that gives a fresh perspective on the topic.
Make a list of interesting examples for illustrating the key points. You may get them from your experience, but make sure each of them is connected to the key idea of the essay.
Devote one paragraph to each example. Mind that expository and descriptive writing is different.
Finish the essay summing up the key points without repetitions. Check on the expository writing point of view throughout your paper.