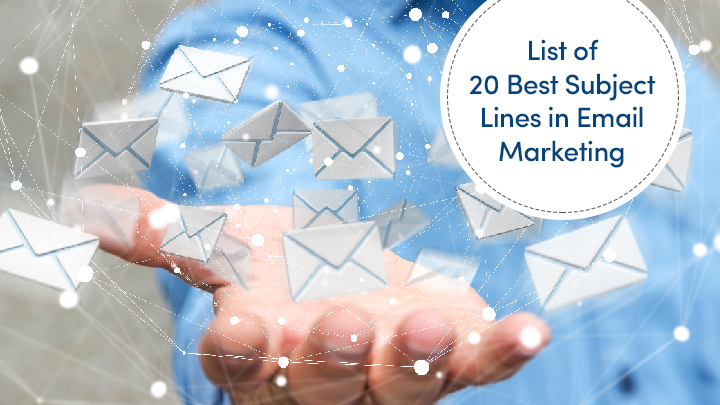 We'd make a guess that your email inbox is overflowing with incoming messages daily. Those can be introductory emails with promotional coupons, newsletters, hot deals, password resets, and even emails from your relatives. It would be a full days' work just reading through them all.
In the abundance of these mainly useless messages, what makes you want to open those particular ones? Of course, it's the best email subject lines – this is how you judge the value it can bring to you in just a tenth of a second.
How to Write Best Email Subject Lines Effectively – 10 tips
If you are an email marketing specialist or just somebody who happens to send emails daily – surely you don't want your introductory email to be ignored or even deleted. Your task is to make sure that the letter subject line sounds worthy for your target audience to open and read the whole email. Let's see what makes the best email subject lines.
The best email subject lines communicate scarcity and urgency, which drive readers to take an immediate action. However, such call to action must be used sparingly because you do not want to attach the negative sense of urgency to your brand.
How to write a good email? It's good to be bold and straight to the point – but sometimes, a certain level of mystique may also be helpful. The research shows that keeping a certain level of curiosity when choosing lines to write on motivates the reader to open an email faster. The trick is to keep it aligned to the uniqueness of your brand.
You know that your potential audience consists of persons who have different tastes, values, and dislikes. Make sure to learn how to write an introduction email that will suit them as much as possible and use personal information to appeal to each one of them individually.
It's important to keep your audience informed about timely topics with your catching lines. If there is some breaking news in your industry, make sure to be the first to share about it in your best email subject lines 2018. After all, we sign up for email subscriptions because we want to be the first to know everything about everyone.
Celebrity endorsement is an old but still relevant concept, more so in our business email examples. When you understand who is the most important player in your industry, you can not only reach out to them directly for endorsement but also use their names in your subject line to pique the readers' interest.
Today we know that 77% of all emails are open on mobile, so it's important to keep your email introduction short. However, when you know your audience well, you can write the best email by playing with the length of subject lines expecting that the majority will be opened on a certain device.
The first rule of knowing how to write a good email is not just saying something important, but also knowing how to introduce yourself in an email. Your sender name must be recognizable and aligned with your brand. Also, knowing how to introduce yourself in an email will determine how organically it looks next to each subject line that you use.
Timing your messages right
What does the subject mean in an email at different times of the day? It's important to know your audience, their time zones, and preferences. Only then can you set up a campaign that will be relevant for them. For example, an email introduction with dinner offers during the second half of the day or some work-related advice early in the morning are great ideas. Disrespectfully disturbing your emailing list at night is not.
Subject line definition begins with seeing it with the eyes of your recipient. By acknowledging that your reader is special, you raise their self-esteem. Email conversion increases when recipients are treated with special and personalized campaigns, such as:
"For our top customers only"
"Exclusive limited-time offer"
"We would like to invite you"
"Our gift to the luckiest customer"
Email name suggestions, just like blog post names, often include numbers. Numbers are powerful. A number says a lot without actually using any words or even letters. When writing line for your email offer a discount or some other numerical benefit to show the sense of urgency – for example, something like "Join 1200 others in becoming more stylish!"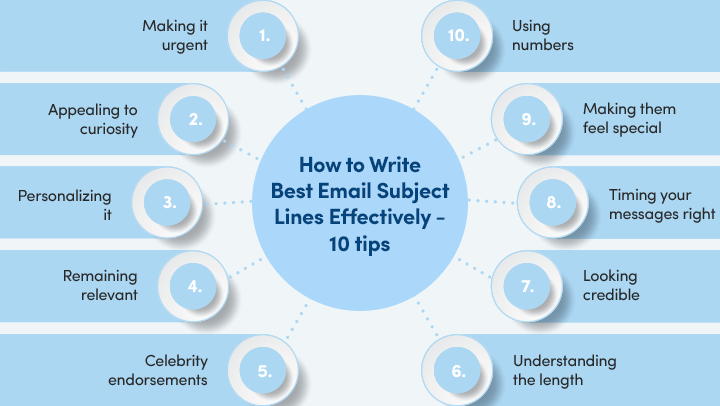 Best and Catchy Email Subject Lines
Maybe you're still confused as to actually writing lines for emails with the tactics described above. As a matter of fact, every word and every letter you use in the subject line matters. In our turn, we can offer you a list of best proposal lines, which depict how to use the above tactics in 2 cases – business emails and personal style emails. All best cold email subject lines in one place.
Personal Email Introduction: 10 Catchy Subject Lines
Depicting urgency, celebratory – for example, a Thanksgiving subject line like: "Today, are you in pre- or post-food coma?"
Appealing to curiosity – for example, a networking email subject line: "Coffee's for losers! Let's meet for PlayStation!"
Personalizing it in holiday email subject lines: "Tony, don't miss this epic party!"
Remaining relevant – for example, follow up email title: "Miss me yet?"
Using famous names, funny email subject lines: "Trump wouldn't believe!"
Keeping it short: "Hey you! Remember Tony the Giant?"
Being credible: "As the best baseball player in NY, I make a statement"
Timing messages – for example, the subject line for meeting request: "Free to catch up today?"
Feeling special: "You're the best, what about me?"
Using numerical: "10 things I admire about you"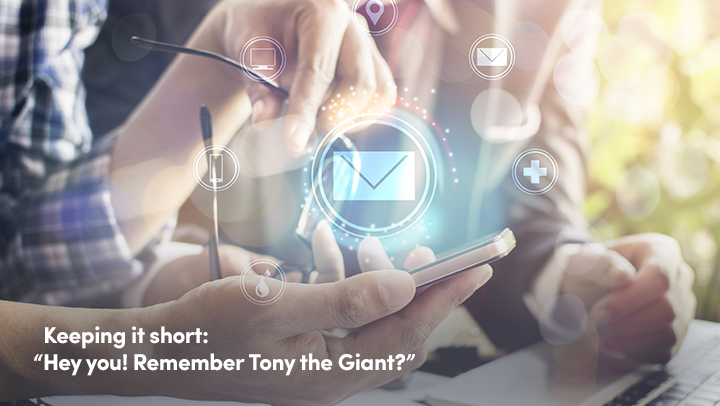 10 Business Email Examples of Subject Lines
Depicting urgency: "This is your LAST chance to get a 70% off…"
Appealing to curiosity – for example, a cold email subject line: "Did you know what happens to 33% of our luckiest customers after subscription?"
Personalizing it: "John, don't miss your chance to win our exclusive prize…"
Remaining relevant: "Why can Google block your popups in 2018? Click and find out…"
Using famous names in your email subject lines: "Neil Patel would go crazy if he knew this SEO secret…"
Keeping it short – for example, the follow up email subject line: "Did you have a chance to check this yet?"
The subject line of the business example showing credibility: "As a market leader in the sphere, here is our advice"
Timing messages: "It's 7 AM in New York, time to wake up and stock up for the day!"
Feeling special, for example, email subject line for sales: "Only for you, only today – our top-notch offer"
Using numerical: "10 habits that will make you richer"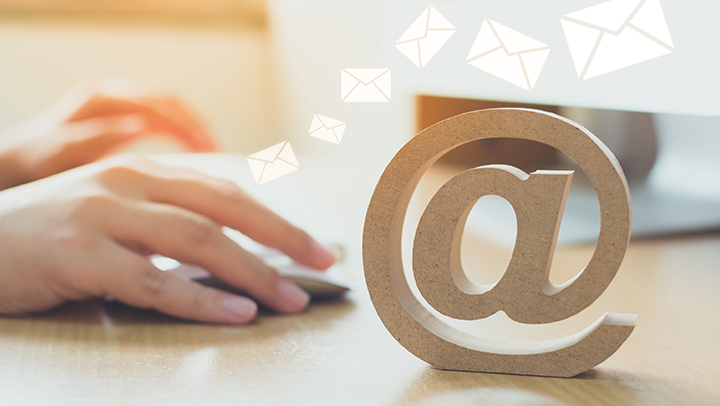 How to Write a Good Email – Putting It All Together
The last but not the least, a very common practice is writing lines for 3 types of emails, both in personal and business spheres: follow up emails, farewell messages, and thank-you letters:
Goodbye email subject lines have to leave a sense of parting for better. An exemplary farewell email subject line could be "We don't say 'bye', but rather 'see you soon'";
A subject line for thank you email has to show respect and pride. An example of the subject line for thank you email would be "We are grateful for your time".
All in all, knowing how to write a good email is an art in itself. The email header must be appealing as well as personalized. When writing lines for emails, don't take advantage of any knowledge of your audience and keep a certain level of mystique. The best lines for writing emails motivate recipients to open and read your email from beginning to the end.