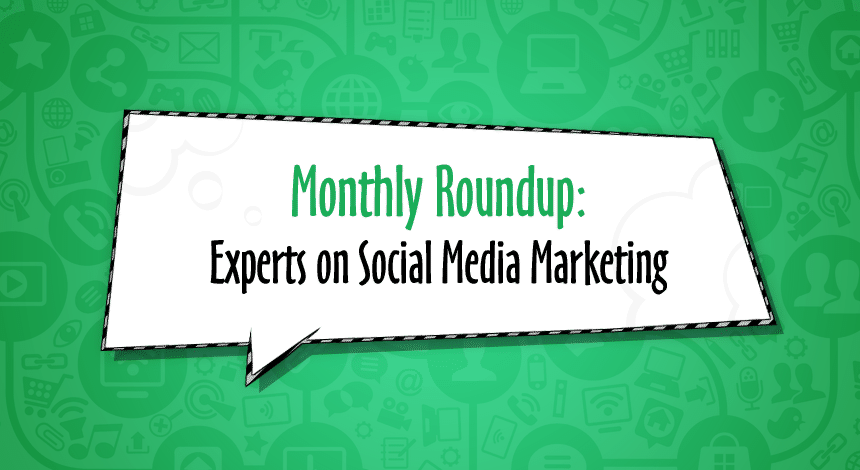 Writology keeps looking for the most useful SEO and digital marketing articles to help you take your online business to the next level. February's topic is social media marketing, and from today's post you'll learn about new trends in SMM, Instagram marketing, Facebook ads, and much more.
YouTube is a social network with more than a billion users and the second biggest search engine on the Internet. However, how much do we know about its ranking algorithms? Backlinko's team analyzed more than 1 million videos to find out what factors affect YouTube's desire to rank your video higher than others. Read Brian Dean's epic post to learn the results of this study!
We Analyzed 1.3 Million YouTube Videos. Here's What We Learned About YouTube SEO – Backlinko
Marketing with social media is getting harder each year, since consumer behavior tends to change really quickly and new trends appear faster than marketers manage to keep up with them. Tom More shares some insights into the future of SMM in his article on Marketing Profs, so make sure to check it out while his predictions are still fresh!
Seven Video and Social Media Marketing Calculations for 2017 – Marketing Profs
"Videos' organic reach on Facebook is 135% greater than that of photos", Neil Patel states in his new post. But the reality is that videos are quite expensive to produce. Neil Patel has been experimenting with Facebook video ads for quite some time now and found a way to save your hard-earned bucks and get the most out of your videos at the same time.
5 Clever Facebook Video Ad Hacks That Will Lower Your CPM by 81% – Quicksprout
Managing your SMM campaign all by yourself is quite tough, so many marketers found that delegating some of your tasks to various tools is a surefire way to boost social media success. Check out this article on ShoutMeLoud to learn about some of the best tools that can help you to understand your audience better and connect with the right people in your niche.
15 Amazing Social Media Tools You Should Check Out in 2017 – ShoutMeLoud
Hannah Evon highlights the fundamentals of creating content for social media. What is the ideal Facebook post length? Should you create templates or is it an outdated strategy? What content is the most attractive and how to produce it? Find the answers on Highervisibility.
How to Plan Social Media Content – Highervisibility
Instagram can bring you a lot of sales if you know how to use in properly. How is it different from Facebook and Twitter and what should you do to make your message stand out? Timothy Gagnon teaches how to create attention-grabbing images and posts the resonate with your audience in his awesome article on Blogtrafficbuilder.
Facebook Reactions a Year on – How are Reactions Being Used and What Does That Tell Us? – Social Media Today
People like it when companies open up to them and appear more human-like through honest articles and social media posts. But should you really talk about anything you want? Annie Pilon suggests 20 topics that you should never ever talk about on social media unless you want to bury your company's reputation.
20 Taboo Topics to Stay Away From on Your Company's Social Media Channels – Smallbiztrends
This post is an in-depth guide to Instagram marketing. If all you ever did was posting cool images in hope to engage more followers, definitely read this article and it will take your Instagram marketing to the next level.
23 Creative Ways Marketers Can Use Instagram – Business2Community
Did you invest into Facebooks ads but are still waiting for them to start working? Well, maybe you're guilty of making one of the mistakes that Matt Orlic highlights in his article on Searchenginejournal. Read this post to make sure your money is not wasted.
11 Reasons Your Facebook Ads Aren't Connecting with Consumers – Searchenginejournal