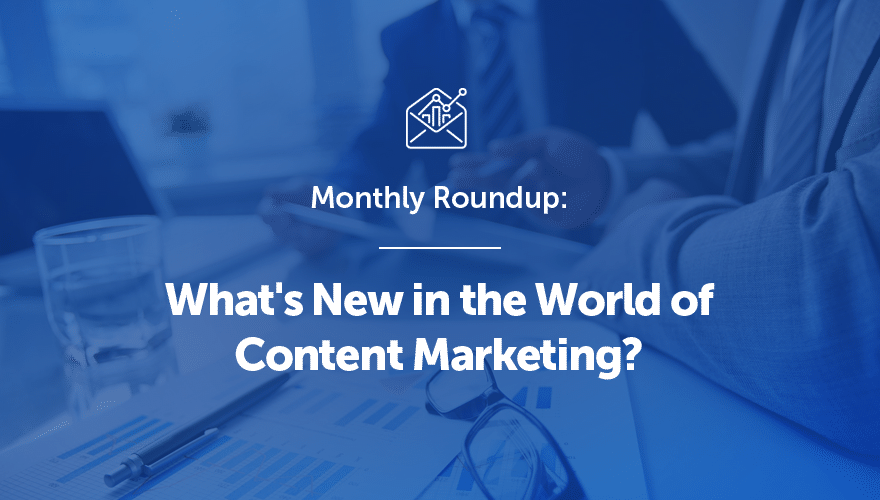 Content marketing… The quicker this trend takes over the world, the more questions marketers have. Why did I fail the first time? How do I write even better? When will I see the results? No worries, Writology team has been studying this question all March to give you the latest tips and tricks from industry experts. Read on to learn our latest findings.
Whenever we think of content marketing, we imagine how our Google rankings go up, how customers line up to buy our products, how we make millions of dollars in revenue and live happily ever after. But what if you spend your days and nights churning out article after article, but none of this actually happens? Well, perhaps you did something wrong. Danny Goodwin talks about the importance of being authentic and other content marketing mistakes that harm your brand and SEO.
Make No Mistake: Content Errors Harm Your Brand And SEO – Search Engine Watch
Producing content is a child's play, but producing content that works is not such an easy task. Marketing Profs is in our round-up again, this time with Jacob Warwick's article on how to create content that would resonate with your reader's moods. Learn how to get a better understanding of your audience and use this knowledge in your favor.
Three Steps for Crafting More Personalized and Better-Performing Content – MarketingProfs
This epic post on Moz will teach you how to do an inventory of all your indexable content and keep your sanity (which is especially topical when you have a huge website with hundreds of pages to inspect). Thank you, Everett Sizemore, for raising that topic and sharing an actionable strategy that we can use in 2017.
How to Do a Content Audit [Updated for 2017] – Moz
Every content marketer knows the famous 80/20 rule, according to which you should spend 80% of your time creating content and 20% of your time promoting it. Alan Cassinelli suggests it's time to take a fresh look at this formula and dedicate more time to mastering the art of content promotion. Read his article to learn some tips on how to promote your content and increase engagement.
4 Content Promotion Strategies to Increase Engagement – Marketo
Have you ever heard advice like "Long copy works best", "You need to have a content marketing strategy and stick to the budget", or "Whitepapers are boring, write blogs and ebooks"? I bet you have, since the Internet is saturated with numerous recommendations from content marketing "gurus". 6 most popular myths unveiled by Laura College on Copypress.
6 Content Marketing Myths for Entrepreneurs – Copypress
Donkey content (aka average content that does not perform well) is, unfortunately, neither a rarity nor an exception in modern online environment. It's what we see online for the most part, and it's what we (and Google) successfully ignore. What does it take to produce magical content, and what can you do to turn your donkey into a beautiful unicorn? You have to read this, guys.
7 Tips for Telling Content Unicorns from Content Donkeys – Small Business Trends
This is probably one of the questions that entrepreneurs ask the most frequently. You invest time and money, put all your effort into this "content marketing" thing that everyone is talking about, but nothing happens. How long should you wait before proclaiming your content dead? If "it depends" is not an answer that can satisfy you, this post is definitely for you.
When Can You Expect to See Content Marketing Results – Komarketing
"If you want something you never had, you must be willing to do something you've never done", Thomas Jefferson said. Stan Smith highlights 7 content marketing aspects for you to focus on before your competitors join the game. Do it now to enjoy the victory later.
7 Content Marketing Tasks You Must Get Right Before Your Competitors Do – Publishing Social
It is not a secret that content marketing not only increases sales, but also affects search engine rankings. In case you ever wondered which exact strategies improve your relationships with Google, read this article. As usual, Neil Patel offers a quick and easy solution to complex problems.
Which Content Marketing Strategies Have The Biggest Impact On Keyword Rankings – QuickSprout
This ancient question of long and short copy still raises numerous arguments among copywriters. There were experiments conducted, researches done, dissertations written, but it seems like the discussion is never going to end. In case you still can't decide on the number of words for your blog post, do not miss Ray Edwards' new video on YouTube.
Does Long Copy Work Better Than Short Copy – Ray Edwards (YouTube)