First of all, each successful writer keeps his/her thoughts organized. It is highly important to find a specific scheme for organization of materials and notes; furthermore, a writer should stick to it and keep up with it throughout the whole text.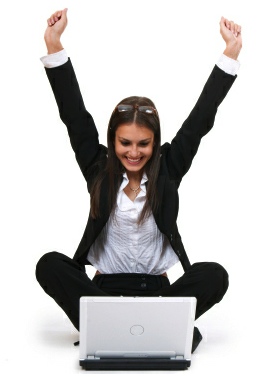 Outline is particularly helpful for any type of written work. Before even starting to write is is advised to use a brainstorming technique. In order to make the writing more focused, an author has to begin with particular main idea of the work.
While actually thinking about what exactly to write, it might be helpful to write down any idea that comes to the mind, even if it seems strange and awkward, because the idea which seems not-so-good on first sight, may lead to the idea that will help to reach success, - a fact proven by years of experience. Therefore, it is advised to first think about the correct structure and then base your writing on it. Generally, an outline allows seeing a written work as a sequence of sections that might well be manageable.
Prior to completing the written work, a writer is advised to get through the first draft. The first draft helps the writer to get the shape of his work. A successful writer must build up an ability to concentrate and get his work done. It takes much effort to sit down, gather your thoughts, and express them on paper; therefore, any writer has to have a strong will power and self control. If a writer does not have such inborn traits, he/she can develop them throughout lifespan.
To continue, successful writers often seek feedback. People are almost always right when they say that something is wrong or doesn't work. A writer must be as specific as possible. Implying and over-generalizing must be avoided by all means. This is because vagueness and generalizations are not likely to result in a valuable piece of work that would grab the attention of readers. At the same time, a writer should include only the details that are really relevant and avoid unnecessary repetition.
A writer needs to find a golden mean to become successful. Writer's talent, skills, experience, and techniques provided in this article combined together help him/her to achieve the desired outcome and make readers interested in what he/she has to offer.