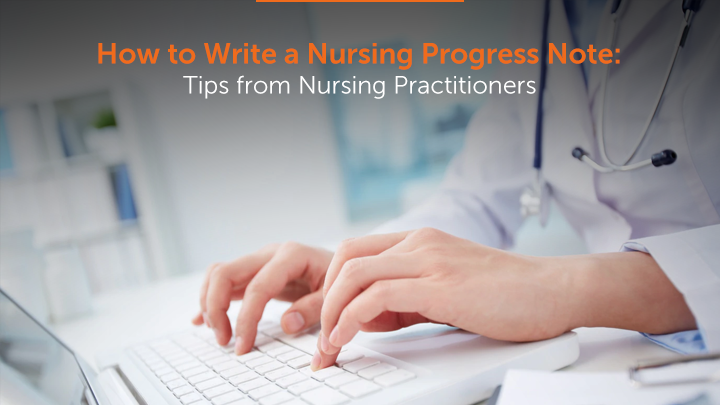 Medical professionals know the importance of notes nurses leave to track down the path of a patient. Before students even begin to practice writing these notes, they learn various types of medical documentation, what they need to include in them, and why they need to write them. Let's do this all together to get a clear understanding of what we are to prepare.
🤔 What Is a Nursing Progress Note?
A nursing progress note is a legal record of all events that happen with the patient, including the time and date of entry, the welfare of the patient, medicine and procedures they go through. It is crucial to include all the details in the progressive note to compare the status of the patient on the path of recovery to the date of entry and track the progress of the patient. This helps to improve the quality of care and follow-up on all actions taken.
We found a great, even better, short YouTube video explaining what a nursing progress note is and what it needs to include. This will be very useful if you prefer to listen and watch rather than read.

📝 What to include in a Nursing Progress Note: Cheat Sheet
Writology.com has gathered experts in various fields to help you with your studying and career course. We bring in professional researchers, writers with practical nursing experience, and certified editors to help people and provide them with valuable tips to gain success.
✅ Details that are important to include in a competent nursing progress note
Date and time. Every update on the progress note has to include the date and time as it keeps it chronological and monitors any results in the patient's progress.
Patient's name. Definitely, it is already mentioned somewhere in the note, but double-check and make sure it is there. Moreover, some healthcare facilities require a patient's name to be written near every update you write in the medical documentation.
Doctor/Nurse's Name. It is obligatory to include this information to track down the changes applied to the patient's healthcare plan and why these changes were applied.
Description of the patient. This information might not seem as relevant as other pieces of data, but as a nurse practitioner, you know that doctors or nurses might change and substitute each other. Small facts that provide a general description of the patient can help a therapist distinguish the right person from others and ensure that no one is pretending to be someone else.
Subjective data. These are details that patients themselves provide to doctors. It includes:
Reason for the visit
Symptoms a patient might experience
Level of pain
Concerns and thoughts a patient might have
Objective data. This data appears as an opponent to the subjective data you get from the patient. Objective data includes the following points:
Signs and symptoms you might observe (pain the patient feels or probably fakes it, vertigo you can note from the way a patient acts)
Vital signs
Initial health assessment
Laboratory results, tests, bloodwork
Assessment. A nurse may conduct and include either a targeted or head-to-toe assessment. The decision regarding any of the mentioned examination types depends on the purpose of the visit and the patient's condition.
Diagnosis and care plan. Depending on your role as a healthcare professional, you will need to provide the initial diagnosis and possible treatment plan. It might be reviewed or improved later during the recovery process and based on the response of the patient to the prepared care plan.
Patient's response to care. These details are vital for following the reactions of a patient to various medications and procedures a patient goes through. Some medical institutions require adding information on changes in patients' behavior, welfare and emotional state as it might directly impact patients' recovery.
Interventions. Any updates, procedures, and tests have to be included in the note to follow up on the progress of a patient. It is also a good idea to include any education you provide for the patient in their situation and what they need to do to improve their health.
Evaluation. The evaluation part has to include information about the response of a patient to any interventions. The amount of information depends on the assessment of the intervention you are currently providing. It can contain one or several sentences about whether the drug works and how the patient feels.

❌ What Information Do You Need to Avoid In a Progress Note?
Symptoms Without Any Intervention. Whenever you note any symptoms or complaints of a patient, include how you handled the situation, and what medication was used.
Speculations. With your experience and knowledge, you might know what symptoms a person might have, but you need to be extra attentive and hear what is going on with a particular individual. It is crucial not to speculate but to note and document not only what a patient says or feels but what you see and how they react.
Non-precise terminology. A note has to create a vision in the mind of the next person on shift. Professional terminology and commentary are critical in this type of medical documentation.
Incomplete care charting. Do not include any intervention and care unless it is done because any day might bring surprises, even when you plan it to the details.
Personal details of patients' visitors. It is relevant to include general information about the visitors, but it is incompetent to bring information about how visitor treats you or a patient.
🖊️ So How to Write a Nursing Progress Note?
Note: a SOAPIE method is a common guide for nursing practitioners to fill out a nursing progress note. SOAPIE stands for subjective, objective, analysis, plan, implementation, and evaluation parts. This way, it is easy to remember all the details that are relevant to include. In case you need assistance or guidance via this process, our experts are ready to assist you since we provide professional nursing essay writing services.
Collect all the relevant information.
Initial data you get from a patient is considered subjective as it shows the welfare and perspective from their point of view and knowledge. This part includes the pain a person feels, the level of pain, and the reason for their appointment. You might also note any concerns a patient has. In case a patient comes with a friend or family member, you are more than welcome to ask if they have noticed anything in the welfare of the individual or how long the situation lasts. Remember to be attentive when listening to every person, and show sympathy.
Note the objective information you get during the assessment.
Objective information you will get from the vitals and tests of a patient usually supports the subjective information a person includes.
Analysis.
Once you have all the information you need, please write it down and consult with a doctor or primary care physician and determine an appropriate diagnosis for a condition of an individual under assessment.
Plan.
After establishing the primary nursing diagnosis, developing a medical action care plan is necessary. This plan might follow a protocol for the disease, an estimation of medications needed and a request for them from the providers. You can also include details about the emotional support the person needs, and all care should be built with the patient at the center and take into account the diagnosis.
Implementation.
Once you have a plan, you need to take action. It is obvious that something might not go exactly as planned, and it happens. No need to worry in such cases. All you need to do, just write down all the actions performed, including those that you attempted to perform.
Evaluation.
You can evaluate the outcomes only after the interventions are performed. Evaluation might require a patient reassessment to review an individual's well-being and make proper conclusions. You can simply go through the last points until it improves the patient's health.
🎖 4 Best Tips on How to Write a Nursing Progress Note
Always sign the notes you leave with your last name and initials and leave a signature.
This information is required to identify who made the interventions and applied the changes.
Why is the passive voice not good? Hmm, nobody said that. The passive voice is formal. However, it might confuse the next person on shift, especially if it is a long shift, which we all know might happen due to workload. Moreover, when you write notes in a passive voice, some important details might be missed, and we don't need such omissions to ensure a patient gets relevant health care.
Include only appropriate information.
A professional nursing progress note demonstrates a perfect harmony of brevity and detail. You need to remember that too much information might make the note impossible to scan in emergency situations. How to include only relevant information? Use the SOAPIE method and remember our little tips regarding professional notes.
Use professional terminology and abbreviations.
The main tip on how to write a nursing progress note you need to remember is to stay professional and use correct terminology and common abbreviation. The next nurse or doctor needs to understand every detail you left in the note.
Writology.com is right here to improve your experience as a student, help you learn, and ease your life. Our team of experts with practical nursing experience provides custom nursing essay writing assistance for nurses worldwide. Do not hesitate to contact us! We are here for you 24/7 all year.
🔗 References
5 Nursing Narrative Note Examples| Nursing Process
How to Write Nursing Progress Notes — With Examples
Nursing Tutoring Essentials: How to Write Nursing Notes