Writing a great resume is not an inborn skill. However, with a poorly written one, there is a very slim chance of getting an interview – let alone a decent job.
Even with extensive experience and exemplary education, these factors do not stand out to recruiters unless they are structured in a coherent and attractive manner.
Just imagine how many applicants there are for an entry job position of your dream! Hundreds at the least – maybe even thousands.
In 2019, the recruiters will not be reading every resume in details – they will just be skimming the pre-selected CVs. The goal of an applicant is to stand out and be picked from thousands.
You can get a free review of your resume or CV by a real person!
Send your document to support@writology.com and WritOlogy resume expert will revise your paper as soon as possible. Find out if your document is good enough for getting your dream job!
As an experienced headhunter, Lauren is ready to offer exclusive experience-based tips on what to put on a resume and what to avoid when designing one. And, of course, answer the most lingering CV-related questions.
What is the Purpose of My Professional Resume?
The goal of a CV (curriculum vitae) document is to demonstrate in under 6 seconds why the employer must pick you for this job. There are several sub-points that make this process clear:
The best resume format is easy to read and has a lot of white space, it's not overcrowded with text and bullet points on each page;
Objectives must be short and aligned with the employer's values;
Credentials such as "PhD" or "MBA" should be used in the title to show the credibility of the applicant;
The keywords from the job description should be incorporated on each page of the resume;
The language in the resume should be universal. Employers like to make their unique titles for common jobs, such as "customer coach ninja" for a customer support representative. Both are okay to use as long as there is general clarity in the tasks and responsibilities.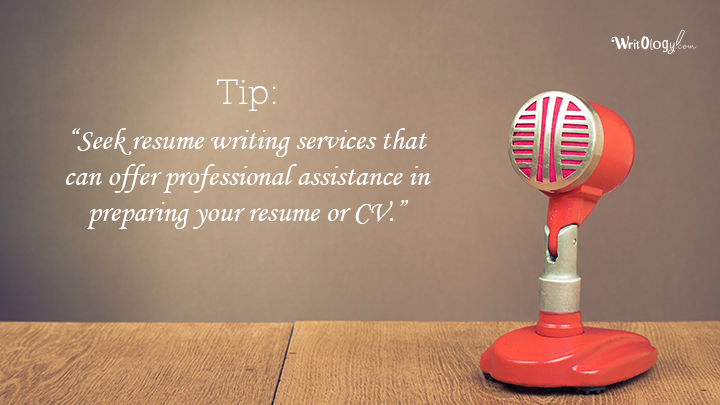 "Seek resume writing services that can offer professional assistance in preparing your resume or CV. WritOlogy is a great place to start because the team consists of the professionals who offer top-quality expert resume consulting services, including reviews, editing, and writing."
As a general rule for how long should a resume be, one page is enough for an entry-level position and two pages – for an experienced job position.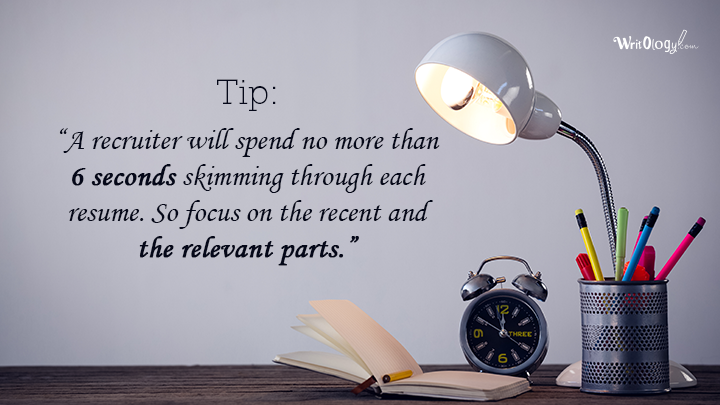 Tip: "A recruiter will spend no more than 6 seconds skimming through each resume so cutting out the unnecessary old high school experiences is essential. In general, my advice would be keeping the experiences no older than 10 years on a CV and cutting out the rest. This will allow focussing on the recent and the relevant parts."
What are the Skills to Put on Resume and in What Order?
There is a generally acceptable way to structure resumes. Because the recruiters spend a limited portion of time on reading them, it's always good to follow this flow:
Contacts and a professional photo of the applicant;
A desired job position;
Career overview, including chronological job positions;
Educational background;
Key skills, including software, volunteering, diplomas, and conferences;
References.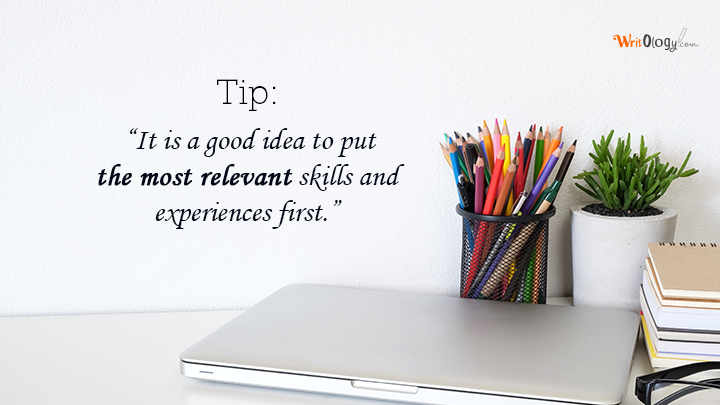 Tip: "It is a good idea to put the most relevant skills and experiences first. Depending on the applied position, educational or work background may switch places on a resume. The goal is to get across the recruiter that the CV was tailored specifically for this job position."
Which Resume Skills to Emphasize?
The first contacts section in 2019 should definitely include an applicant's phone number and email address. Home address is not necessary, especially if there is an emphasis on digital skills.
The desired job position should be stated under the applicant's name. It may include a few words describing the skills that one already possesses to achieve success in the field of choice.
A career overview part is mandatory in any resume format. It should follow a chronological order and describe each job experience in some detail.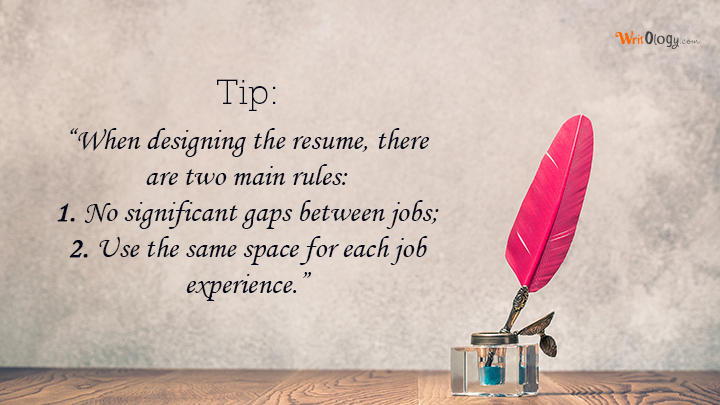 Tip: "When designing this section of the resume, there are two main rules:
1. Make sure there are no significant gaps between jobs (if there are, make it clear why – education, training, etc.);
2. Make sure to use the same space for each job experience thus demonstrating objectivity towards your previous employers."
The educational background section should include the name of the school and the program completed along with the title gained, such as MSc, BA, MBA, PhD, etc. These titles are universal and they add credibility to the resume.
Key skills and experiences such as volunteering are additional but a good idea to include as they demonstrate the versatility of personality and the care for the environment and the world, which are great to have in 2019.
References list includes key people from the past who may be contacted by the recruiter to provide more details, both personal and professional.
Which Skills for Resume are Better to Avoid
The resume objective is to get the recruiter familiar with the applicant and not overload or push away with the unnecessary information. Here are certain sections to avoid on a resume: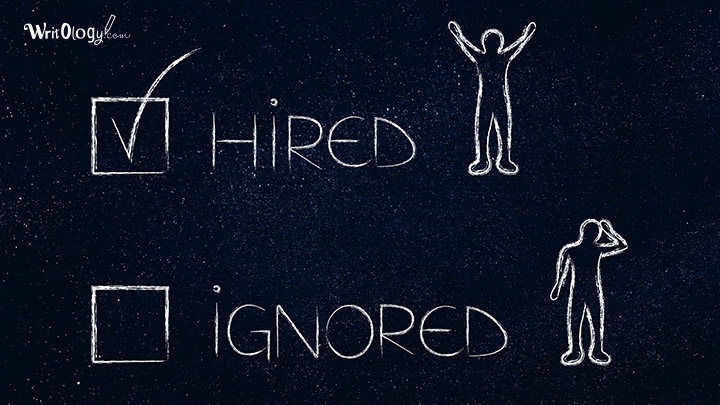 Personal data such as health issues, gender, or birth date are not needed unless the application calls for an employee of a certain age or health status;
Errors and typos must be avoided at all cost;
Graphics and images should not take up space. In case of a graphic designer or a similar job application, the portfolio must be placed online and linked to in the resume;
Any text in headers or footers is undesirable as not all recruiting software can read this information;
Fancy fonts are not advisable. Resume font size and type must be easy to read and consistent throughout the document;
Tables and PDFs are to be avoided. This information is not copy-able and therefore may create extra processing time for a recruiter.
What is the perfect format and style?
Top quality resume writing services advise using only common fonts, such as Verdana, Calibri, or Arial. These fonts are friendly for the eye and do not require any extra time for the text to be understood. Styling is usually avoided, but it is possible to add simple lines between the sections to allow the readers for an easy and seamless structure when reading.
A Functional Resume Example, Why is It Needed?
A functional resume is rather a list of skills than a chronological document of job experiences. Such type of resume may be used if the applicant has not held any relevant job position in the past but has gained the needed skills through a different profession. In this case, the focus will fall on the actual experiences and skills gained.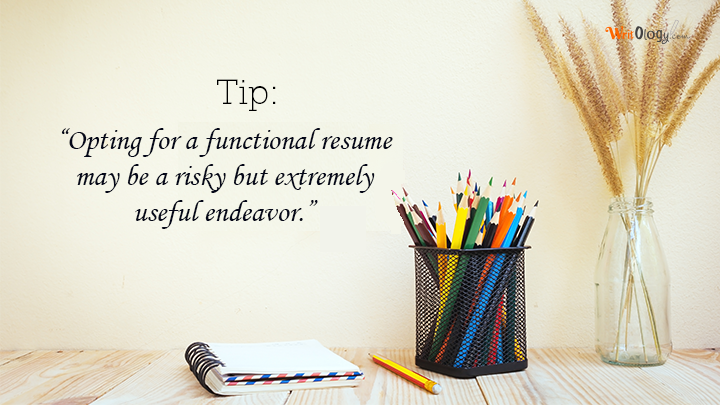 Tip: "Opting for a functional resume may be a risky but extremely useful endeavor. It is great to check in with the employer –if the company is a progressive and digitalized entity, go for it and show off your best sides!"
How Can a Good Resume Sample Help the Applicant?
Different types or resume samples (such as customer service resume, project manager resume, and graphic design resume) are commonly used by the first timers (who create resumes for the first time) to track the trends expect ed by the recruiters in such documents. Top-notch resume writing services target the utmost quality and incorporate the latest HR trends as these professionals track any changes in the sphere on a daily basis.
Customer Service Resume Example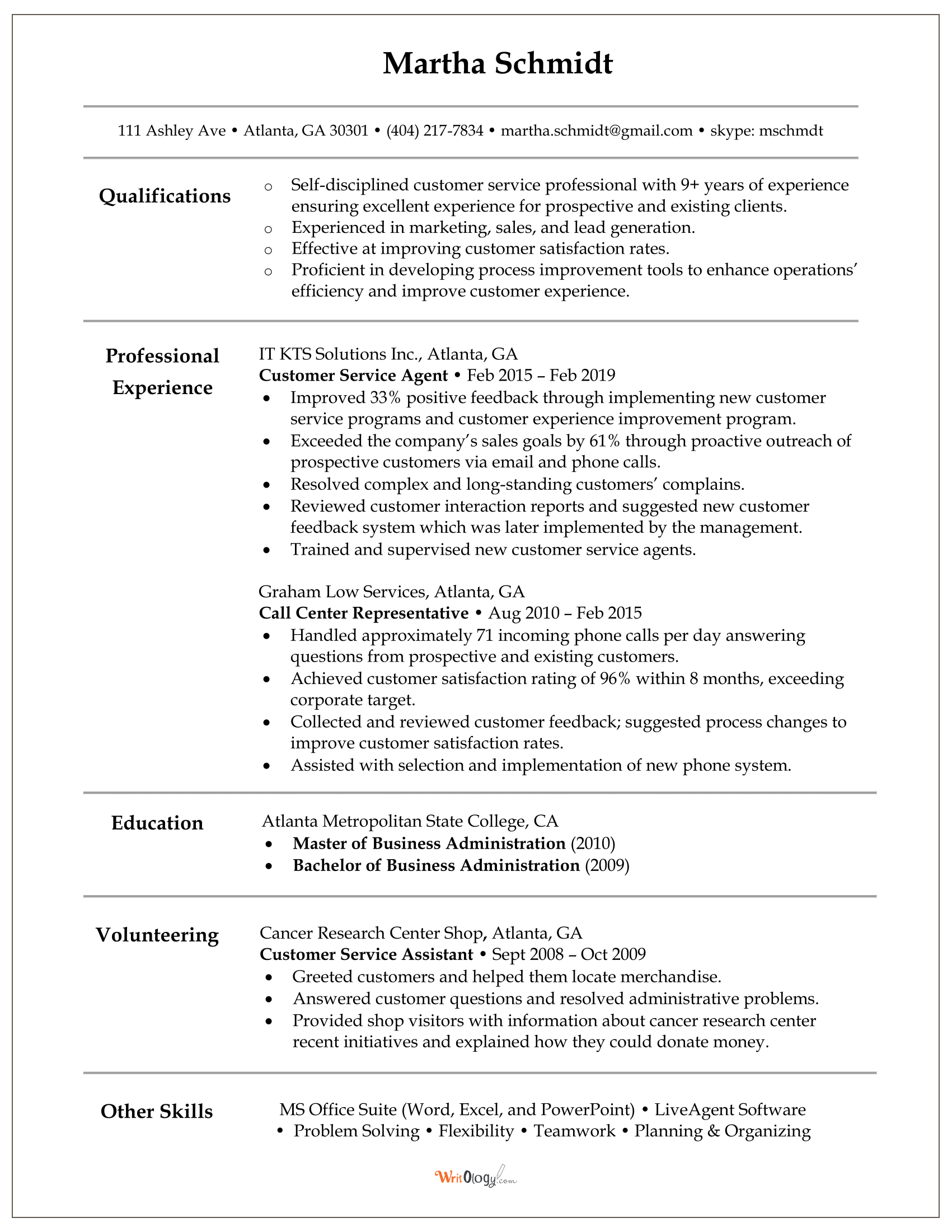 CV vs. Resume – What are the Most Important Differences?
The main difference between resume vs. CV is the level of detail incorporated in each document. While a resume is tailored for a specific position that is applied for, it is short and concise. A CV is more stable over time and usually includes more pages.
In different cases, recruiters will ask for a different document, but when a CV is requested, one is also expected to provide a cover letter in order to demonstrate the narrow focus as relevant for the job at hand.
The most important message is to remain objective and professional in both cases as having the resume or CV written and reviewed by oneself only once will not be as effective as a document reviewed and edited by professionals.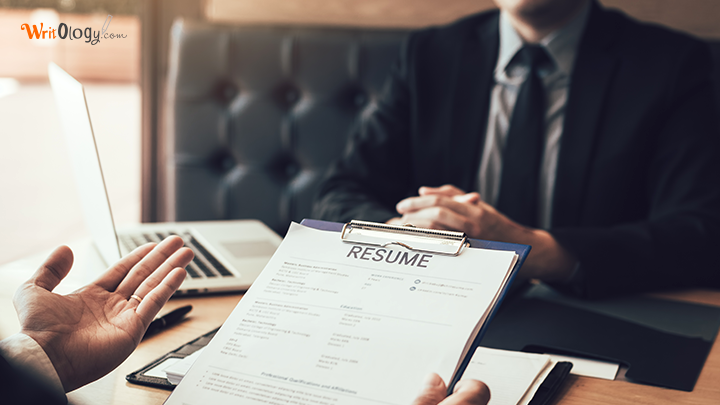 To wrap up, it's worth mentioning that CV is the most important document any person will hold in the upcoming years. Depending on the targeted job, the applicant can get creative with skills for a resume as well as resume formatting.
However, it's important to remain objective and have an uninterested outside party check your CV at least once. Each skills section of resume has to be concise and meaningful and an effective professional resume review service is here to help the applicants land the jobs of their dreams.