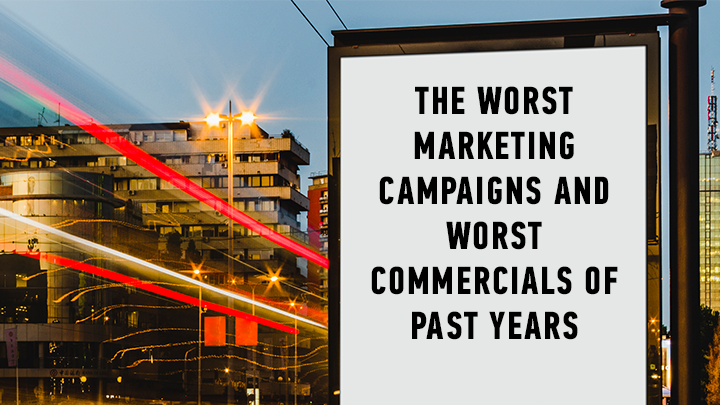 Why Marketing Fails Happen
The biggest marketing fails are usually the results of pretty good (in theory) ideas. In the conference room, there are no bad advertisements – there are only bad ideas. Many marketers are fooled into thinking that creative means good. However, sometimes creativity goes too far and produces some bad ad campaigns. The biggest epic fails of marketers in the past few years were always the results of the quest for more money. One bad commercial does not necessarily say that the brand is bad. However, it does stain the reputation for the years to come.
To avoid the worst marketing campaigns, the brand should care about the buyers and aim to solve their pains and inconveniences as appropriate for the offering at hand. The brands with a positive social profile always do what is good for a customer as well as for the environment. Such brands will also ask its buyers and consider their opinions when designing future products and offerings. So, some bad marketing examples 2018 are served below.
One of the unethical marketing cases at the beginning of 2018 happened with H&M. As the year began, 2018 digital marketing trends started dictating that brands should be open-minded and tolerant towards different groups of people and minorities. Therefore, H&M decided to take a leap of faith and market one of their new child clothing solutions with a black kid as a model. There were some bad advertising campaigns in the past unable to make brands capitalize on the black versus white skin contrast – just remember the United Colors of Benetton commercials, which are constantly discussed and not always in a positive light.
Last year, the list of H&M's ad fails got one item bigger with the commercial of a black boy wearing a shirt with the print saying "Coolest monkey in the jungle". This bad marketing example wouldn't be so awful if a white boy wasn't looking down on him with a frown. Needless to say, such international marketing failures gain much attention online. As a result, outrageous customers started heated discussions on Twitter calling on the manufacturer for the lack of cultural sensitivity.
2. Dove's "Real Beauty" Campaign and Bad Advertisements
Back in 2017, Dove was accused of one of the unethical marketing campaigns. Actually, Dove's marketing blunders in 2017 were numerous, including the post on Facebook featuring white and black women deemed unethical and racist by the viewers. There was also a Dove release fail whereas the marketers wanted to enrich their "Real Beauty" campaign but ended up promoting the feelings of self-consciousness among the consumers. In this case, there were no bad commercials but there were still some bad marketing choices. More precisely, Dove has been running a campaign for about 15 years already showcasing real bodies of women.
It had been quite successful up until 2017 when the company released some new packaging as one of their worst fails of all times. Not only did they design just 7 packaging bottles that supposedly women had to associate with their body type (which are, for sure, more diverse than just 7) but, as reported later by the customers, they also had picked shapeless and unattractive designs. This was one of those advertisements fails where marketers did not imagine themselves in the shoes of the women who were supposed to buy the product. It's always important to keep the general goal in mind when designing aiming for strategies to be successful.
3. Diet Coke – Lazy Biggest Epic Fails
A new commercial was released by Coke in 2018 to be called 'lazy' by most critics online. Even though this was one of the failed advertising campaigns, the company still kept it as a part of its profile. The ad itself features Gillian Jacobs who was picked in order to demonstrate greatness. However, this new Coke fail turned out to be just a lazy video clip. First of all, it's just 30 seconds long. More than that, it does not align with any digital video trends as the shooting is pretty simple with no special effects whatsoever.
Going even further in analyzing such failed marketing campaigns, it may be said that the message is not significant. When somebody from the screen tells you to just "do you", and that "that's ok", there is not much motivation or call to action.
In such a way, even though not really known as one of the companies with bad marketing, Coke managed to bore its viewers and get a lot of negative publicity targeting its laziness.
Let's be honest, many social media campaigns 2018 included loud messages and much of socially beneficial background. However, there were still some brands like Domino's that still managed to use buzz and social media presence to promote its brand. In September, one of the marketing current events for pizza lovers was the Domino's campaign. What the company did in Russia was offering a nearly unlimited supply of pizzas for those who would get a tattoo of their logo. Apparently, the company underestimated its target market's love for tattoos and pizzas because people started literally flooding their social media accounts with the pictures of Domino's tattoos on their bodies.
As one of the bad advertisements 2018, the problem did not stop there. So, the company was actually thinking that they were getting some free publicity as they did not have to invest any time or money into these posts and pictures being generated along with the branded hashtag. What is more, as one of the ineffective ads, it caused the brand to make adjustments to their campaign. First, they started to put some limits on the tattoo sizes and, then, were forced to shut the whole project down.
5. Dolce & Gabbana's Unethical Marketing Campaigns
Among the worst social media campaigns as relevant for the biggest and most popular brands, Dolce & Gabbana should be mentioned. What they did this year was design one of social media fails (though that was not the initial goal). One of the worst commercials a brand with a loud name like Dolce & Gabbana could create would be a commercial, which undervalued the intelligence and refinement of the female personality. It may be even suggested that the brand managed to reach one of the most unethical marketing examples last year with this video. It was a simple Instagram video depicting a Chinese model struggling to eat different Italian meals with the help of chopsticks.
Why this commercial can be considered one of the bad social media examples is because it depicts the female model as unrefined and even suggests some sexual content. One may think that this commercial was one of the funny fails 2018 but, in reality, it cost Dolce & Gabbana millions of dollars. The first problem appeared with Prada publicly attacking Dolce & Gabbana on Instagram for this thoughtless move. Afterward, Dolce & Gabbana had to cancel a pretty expensive show in Shanghai.
6. Estee Lauder's Colorful Palette
One of the worst brand message examples is creating a fake sense of diversity. This is exactly what happened with Estee Lauder's new foundation which came out in 30 shades but with a very few of them designed for dark-skinned ladies. This move clearly sends a message that expensive brand makeup is designed for white women mostly. All things considered, marketing failures don't happen because the brand does not care. On the contrary, most likely Estee Lauder did the extensive research before releasing a certain palette of shades. They do their best to cater for the women who actually prefer and buy their products. However, this should not be done at the expense of the brand image.
In order to avoid social media disasters like this, the brand must consider its image, especially a large brand like Estee Lauder.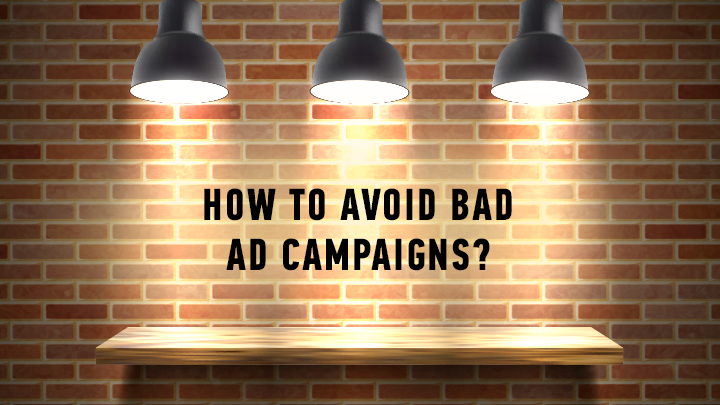 So, How to Avoid Bad Ad Campaigns?
All things considered, avoiding the biggest fails for the brands, may be easy. However, remaining relevant and responsible is essential as branding will be definitely challenging in 2019 and further on, with even the most famous brands attempting and failing. The best advice for the brand, which is looking for becoming the face of successful marketing campaign examples, is not tricking its potential customers into buying but actually considering their feelings and resolving their problems.
Every time the user somehow interacts with the brand – directly and indirectly – is when a user experience barometer is targeted. It can be either a positive or negative experience, which will determine the potential customer's desire to interact with the brand in the future as well as to spread the positive (or negative) word of mouth about it.
Need to get on the first page of Google?
You can order your SEO writing at Writology!
Don't hesitate and press ORDER now!