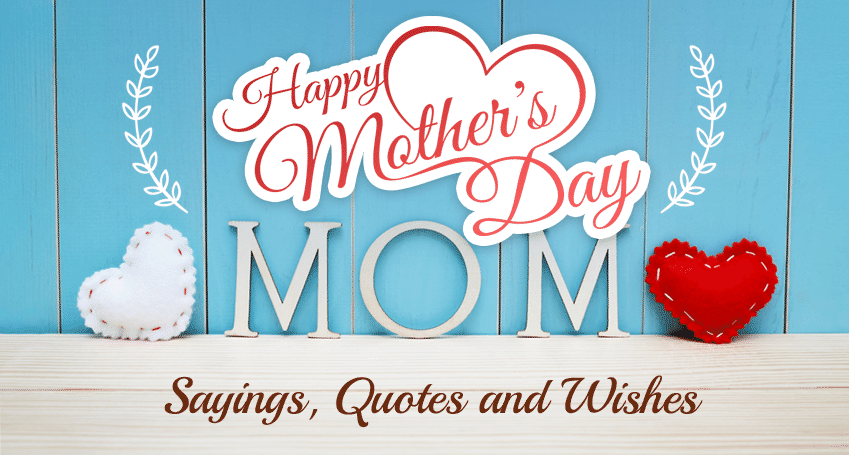 In a few days, all loving sons and daughters will be celebrating their mothers. On this happy day, we try our best to pay a special tribute to those who brought us into this world. There are so many ways to send affectionate mother's day greetings, but genuinely warm words of love and appreciation from a child is the best option.
If you are not good at expressing mother's day sentiments, it is a great idea to use well-crafted happy mother's day wishes. Read on and learn how to send your love to all mothers in your family.
Religious Mother's Day Quotes
You can find nice things to say to your mom in the Scripture. The Bible is a rich source of beautiful inspirational mother's day quotes. Here are some of them:
Proverbs 31:27-30: "She looketh well to the ways of her household, and eateth not the bread of idleness. Her children arise up, and call her blessed; her husband also, and he praiseth her. Many daughters have done virtuously, but thou excellest them all. Favour is deceitful, and beauty is vain: but a woman that feareth the Lord, she shall be praised."
2 Timothy 1:5: "I remember your genuine faith, for you share the faith that first filled your grandmother Lois and your mother, Eunice. And I know that same faith continues strong in you."
Psalm 139:13: "You formed my innermost being, shaping my delicate inside and my intricate outside, and you wove them all together in my mother's womb."
Exodus 20:12: "Honour thy father and thy mother: that thy days may be long upon the land which the Lord thy God giveth thee."
Proverbs 1:8-9: "Pay close attention, my child, to your father's wise words and never forget your mother's instructions. For their insight will bring you success, adorning you with grace-filled thoughts and giving you reins to guide your decisions."
Best Mom Ever Quotes
People love to acknowledge how great their parents are. No wonder mother's day sentiments are so versatile. Loving kids can go a distance and greet their moms with witty short sayings or a funny text message.
Another way to praise your mom is through sweet and cute mother's day quotes. Women like hearing kind and heartfelt wishes from their children. If you need to find the best things to write in a mother's day card, check out these famous quotes:
Abraham Lincoln: "No man is poor who has a Godly mother."
Agatha Christie: "A mother's love for her child is like nothing else in the world. It knows no law, no pity, it dares all things and crashes down remorselessly all that stands in its path."
St. Therese of Lisieux: "The loveliest masterpiece of the heart of God is the heart of a mother."
Washington Irving: "A mother is the truest friend we have, when trials heavy and sudden fall upon us; when adversity takes the place of prosperity; when friends desert us; when trouble thickens around us, still will she cling to us, and endeavor by her kind precepts and counsels to dissipate the clouds of darkness, and cause peace to return to our hearts."
Sharon Jaynes: "Successful mothers are not the ones that have never struggled. They are the ones that never give up, despite the struggles."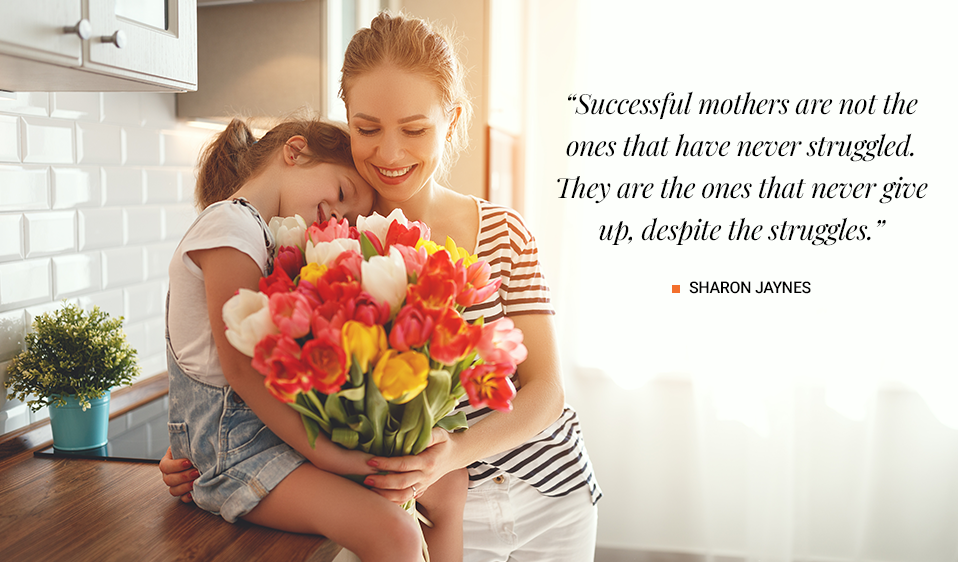 Other Ways to Say Mother
When addressing a mother in your card, try using a pet name or another word for "mother" to make your greeting more personal. A mother can be called mam, mammy, mum, ma, mummy, mom, mommy, mama or mamma. For instance:
Mom, I love you and appreciate everything you do for our family and me personally. Your care and support keep me going no matter what. Thank you so much!
I am deeply thankful to you, my dearest mama, for all the love, advice, and help you provided through all these years. You are the greatest mother I could ever have.
You are my guiding star, mummy. If it wasn't for you, I'd be lost and never be what I am now. For this, I am forever grateful.
Happy Mother's Day Wishes
Since there can be more than one mother in your family who you'd like to congratulate, you should be able to come up with different greetings. Read on to learn how to wish a happy mother's day to your sister, aunt, wife, mother-in-law, and grandma.
Happy Mother's Day to My Sister
It is always a good idea to include mother's day quotes for sisters in your card. To make them feel special, you can use these happy mother's day sister quotes:
You are not only the best sister in the world but also a great mother. I admire how skillfully you manage to do everything. You are my hero. Happy Mother's Day, Sis!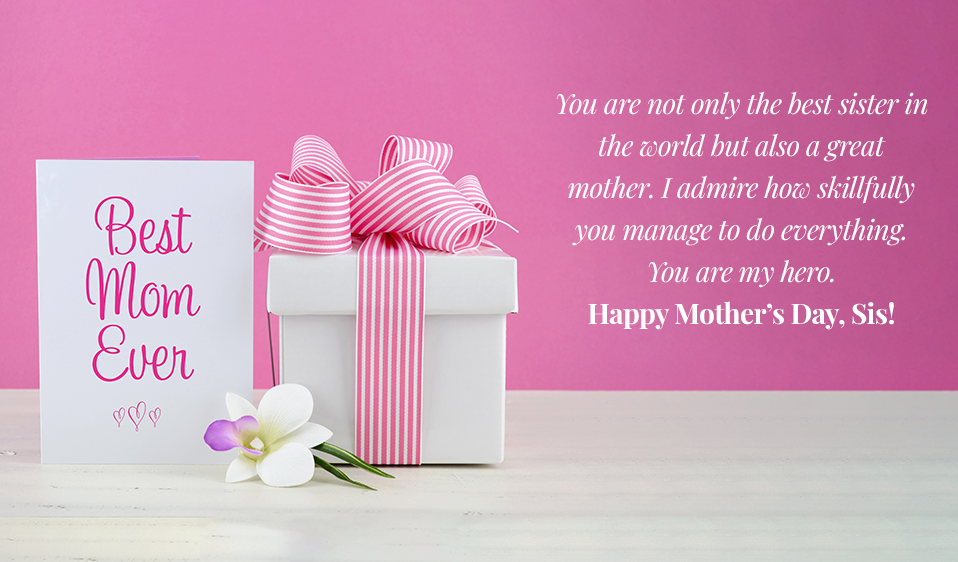 Happy Mother's Day to my beloved sister! Thank you for being a good friend and exemplary mom.
Hope you have as much love, energy, and strength in the years to come because what you do for your family is enormous. Happy Mother's Day!
Happy Mother's Day Daughter and Son Greetings
If you are looking for mother's day quotes from daughter, take your time over. Daughter to mother quotes are meant to show how deep the connection between the two is. That's why you should consider composing your own mother's day saying from daughter. The greatest quotes for moms from daughter or son always come from your heart. So just try to think of the things to say that would make your mother smile and feel happy. For instance:
The happiest child on Earth turned into a decent person because of such a wonderful mother. If you could raise all children in the world, we'd live in a paradise. Thank you for being the best mom ever.
Your kind heart and wise words have been guiding me through all difficulties. Thank you for making me feel your love and get your total support every day.
Happy Mother's Day to a wonderful woman who made me the man I am. I am deeply grateful for all your effort and commitment. Your unconditional love shaped the best of me.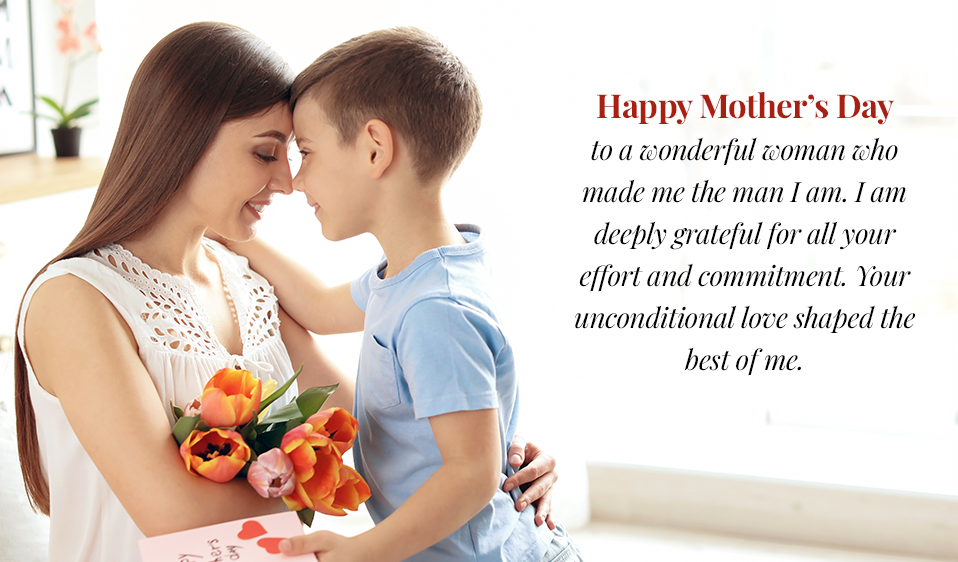 Happy Mother's Day to My Daughter Quotes
Happy Mother's Day to my beloved daughter! It is a sheer pleasure to watch you raise your own children. I am so happy to have you and my grandchildren in my life.
I have been blessed with a wonderful daughter who turned into a great mother. Hope you will enjoy your motherhood like I did.
I am a proud mother of a beautiful daughter who is a great mommy herself. It warm my heart to see you raising your children and being an excellent parent. Happy Mother's Day, my love!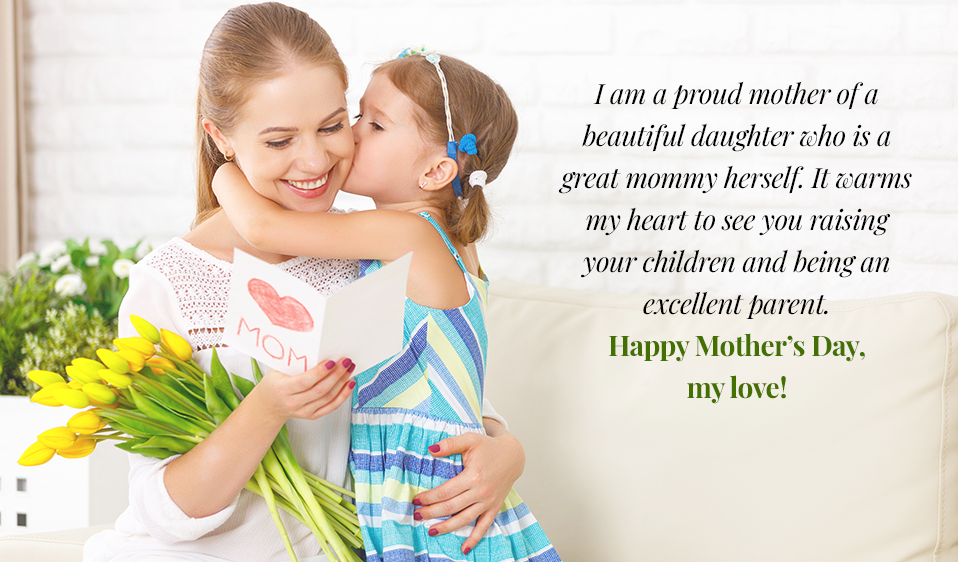 Happy Mother's Day to All Moms Out There
Happy Mother's Day to all moms out there! Your love, support, and care are deeply appreciated.
All mothers in the world should feel special bringing up future generations. We should honor their complete dedication and personal sacrifice.
May all mothers out there feel their children's love and gratitude. We are forever thankful for all the work you do to raise good people.
Happy Mother's Day to My Wife
Every woman would be happy to read sweet mother's day quotes from her husband's greeting card. So if you need to find proper words to express your feelings, here's some fine examples to consider:
Happy Mother's Day to the greatest mama on Earth! I am lucky to be married to the most beautiful woman, an excellent chef, and wonderful mother. Thank you for making my life complete.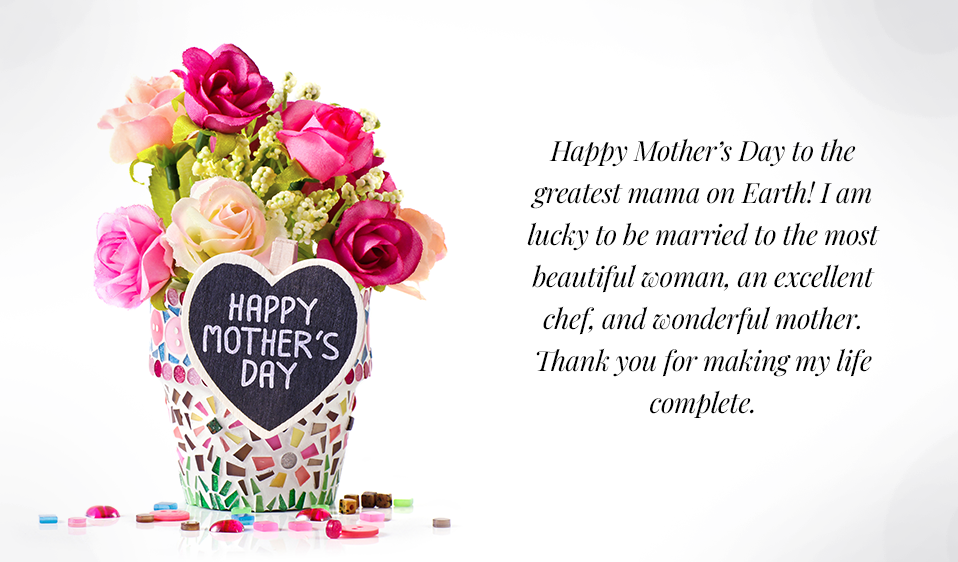 It is sheer happiness to raise our children with such a loving mother. I am grateful for everything you do for our family. Happy Mother's Day, my love!
Happy Mother's Day to my lovely mama-bear! You are the best a man and a child can get. Thank you for being our guardian angel!
Happy Mother's Day Friend Wishes
Wishing a happy mother's day to a friend, you might want to remind them about their virtues. It will not only make them feel special but also bring about pleasant memories of your relationship.
Happy Mother's Day to my best friend and greatest mom! It's a real pleasure to see you raising a good kid and being an inspiring role model.
You are my hero! Being a mom like you is my high aspiration. Have a great Mother's Day!
You are not only my dearest friend but also an expert mom. I appreciate being a part of your life and seeing how good parenting works. Happy Mother's Day to you, sweetheart!
Happy Mother's Day to Mother in Law
To wish a happy mother's day from daughter in law is a responsible task. That's why you should take it seriously when looking for the best mother in law quotes. Remember to thank your mother-in-law for raising a wonderful son or a daughter to be your spouse.
As to happy mother's day sister in law quotes, the best option would be to appreciate their being a great sister and a caring mother at the same time.
Happy Mother's Day to my loving mother-in-law! Thank you for raising a wonderful son (daughter) who is the best thing that ever happened to me.
I admire your deep wisdom and unconditional maternal love. Such a loving mother like you is the greatest support a child could have. Thank you for making your son (daughter) who he (she) is. Happy Mother's Day!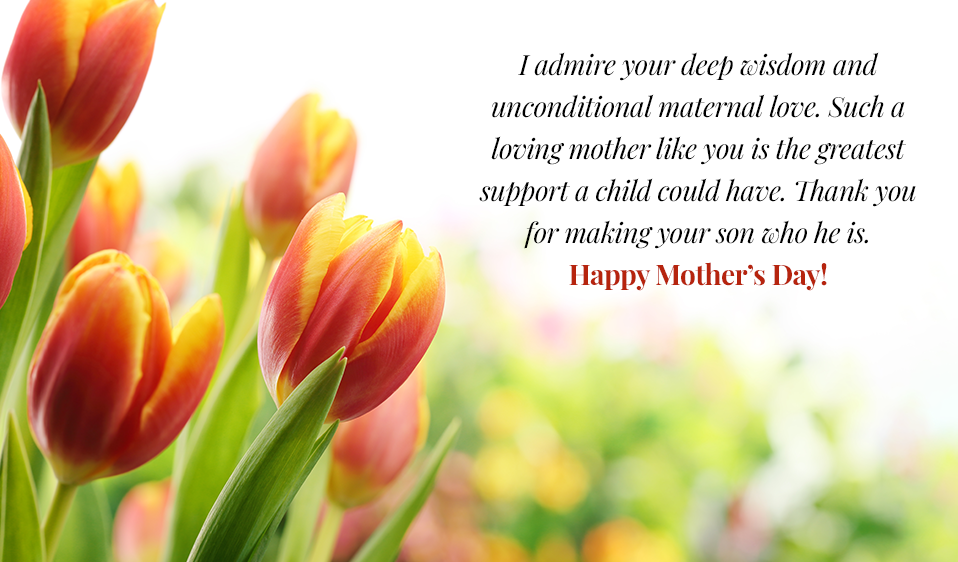 Happy Mother's Day to my dear sister-in-law! You are a great mom and coolest sister ever. Hope you're celebrated properly for all you do for your family.
Happy Mother's Day Grandma
Happy Mother's Day to the best grandma ever! Thank you for being my good friend and true supporter. The way you raised my dad and his sister inspires me. I hope you are in good health by the time I ask you to share your wisdom with my kids.
I have never met a more awesome person than you, grandma. Thank you for being there for me at all times and keeping up my spirits. Happy Mother's Day!
Happy Mother's Day, granny! You are my favorite person in our family. Thank you for your wise words, funny jokes, and raising my dad a good man he is.
Happy Mother's Day to Mom in Heaven
It is a rather sensitive task to commemorate a mother who is no longer with you. However, if you wish to do so, don't be afraid to look fragile or emotional. We all need to be reminded of those closest to us who played important role in our lives.
Happy mother's day to my mom in heaven! Your eternal love will always warm my heart and make me stronger.
Mommy, I hope you are having a happy mother's day in heaven and see me following your wise advice. Thank you for helping me become a good person.
No words can describe how sorely missed you are, mom. I am forever grateful for all you did for me.
Happy Mother's Day to My Aunt
Happy Mother's Day, Auntie! Thank you for being my good pal and sharing your street wisdom. Hope you're are as cool when my cousins grow up 🙂
I am lucky to have such a great aunt. I always have fun with you and my cousins. You are a good mom and real friend. Happy Mother's Day to you!
Happy Mother's Day to the best aunt ever! Thank you for being there for me and helping get along with my folks. Hope you're having a great time today.
Mother's Day Wishes from Daughter
Who can understand a crucial role of a mother in the family better than an adult daughter? She knows how underappreciated, exhaustive, and overworked mom's life can be; still she realizes that the rewards are also unmatched. Her words for mother will be most sincere, genuine, and hard won; and those words are the answer to the question how to make your mom happy on a special day of the year and for a long time.
It is a great honor to be your daughter, Mom. I am happy that I have you in my life and you can always rely on me, for ever and ever. Happy Mother's day!
You are not only a mother, but a devoted friend for me. My classmates envy me that I have such a great mom. Love you much!
I wish I could be a mom like you with my children. It is amazing how a person can be so strong, devoted, patient, supportive, inspiring, and just cool! Happy Mother's day!
Nobody is luckier than me as I have you! Thank you, Mom!
Best Short Mothers Day Quotes from Son
An Irish proverb says that "a man loves his sweetheart the most, his wife the best, but his mother the longest". Even at the age of fifty, a son is never a grown-up man for his mother, but he can become a grown-up mature man only after he understands his mom. This longest love is hard to be expressed in words, but this tenderness is one of the most special feelings.
I am proud to be your son, mom. Happy Mother's Day!
I know I am not always a perfect son. How can you be so patient and tolerant? Love you!
Let me tell you how much I love you, Mom!
Let me take care of you today and the day after today, and the next day! Happy Mother's day!
I will never make you cry again, Mom! I promise. No tears, please. Happy Mother's day!
Funny Happy Mother's Day Wishes
Dear Mom, can you just fancy the mess we would be in without your help?
When I do not know what to do, why should I go anywhere to get help, Mom? I always come to you and get everything I need. Thanks!
I am not the greatest daughter in the world, but you are to your mom. Lucky Grandma!
I cause so many troubles to you, Mom. Have you ever thought of getting rid of me? I would not let you! Love you!
You do not know any foreign language, Mom. But we have a special language, nobody else can understand! Happy Mother's day!
Best Inspirational Mother's Day Quotes
Mothering Sunday is a great chance to say a few words to the dearest person in the world. She will remember them for all her life; however, it would be good to spare some more opportunities and let her feel you love her every moment of every day. It can be complicated to find the right words to express your feelings, but every try is precious.
You hold my heart in your hands, Mom.
I am grateful for your encouragement, your advice, your patience, and your love, Mom!
You are a unique person, the only one in the world for me. You have guided me, worried about me, provided me with your love and support. Let me give back at least a part of your love today and for ever.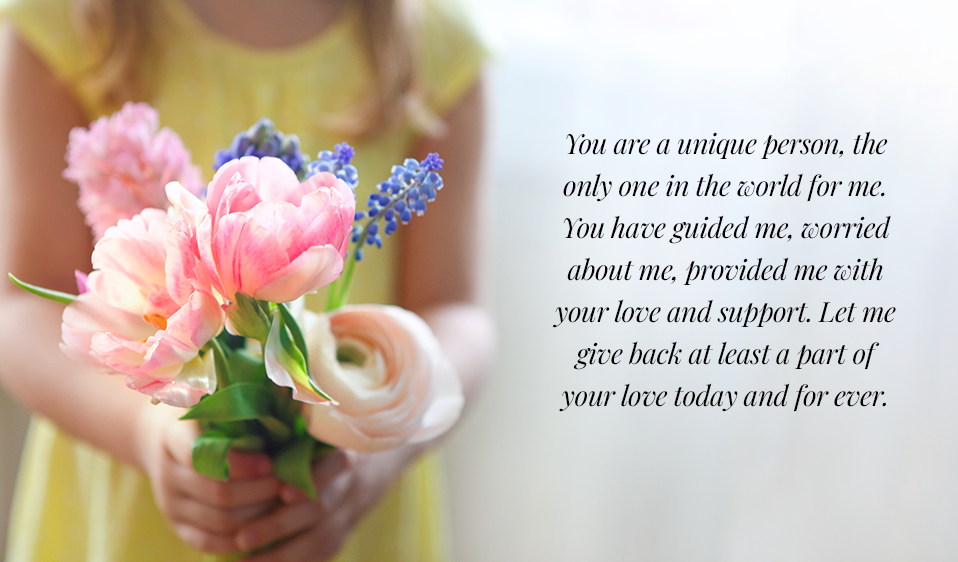 I cannot express in words how much I love you. Happy Mother's Day!
Happy Mothers Day Images
Sending the warmest words to the dearest person in your life, you will probably buy a ready-made postcard with an appropriate picture and layout. Still, you may go further than that and create your own card, being guided by your sincere love and eagerness to share your feelings with the whole world. More than that, maybe you would like not only to have a paper card with mother's day greetings as a gift, but also make some pleasant message to send using the instant messengers or social media. A cute animation, a funny picture, your favorite photo taken at your lat birthday party with your mom's arms around you – there can be any image that can look touching and meaningful to the woman, who sees you as the most precious person in the whole world.
Mothers Day Images with Quotes
Nowhere in the whole universe, have you felt as secure, comfortable, and joyful as in your mother's arms. No voice has ever sounded as sweet as your mother's. Tell your mom how much you care about her, send her a text message, buy a beautiful envelope and send a private letter that will melt her heart, or share a post on Facebook and let everybody know that your mother is the one who deserves the most. Make your post visible and memorable for every visitor, including the heroine of the festivities. Choose the best photo of you and your mother together and make it even more influential by adding a wise quote to the image.
"My mother was the most beautiful woman I ever saw. All I am I owe to my mother. " (George Washington)
"Mother is one to whom you hurry when you are troubled." (Emily Dickinson)
"Biology is the least of what makes someone a mother." (Oprah Winfrey)
Mothers Day Cards Poems
If you feel that some prose text will be not enough to reveal the depth of your feelings, add a poem to your card and make it unique for your mom! Do not be afraid that she will not like your poem even if it is far from being a masterpiece. What you actually need is a sweet and cute rhyme that will make your mom smile on a great holiday of Mother's day. Have a look at several examples of what poems you can add to your postcard. Any mothers day poems for homemade childrens cards, even those that lack rhythm or rhyme, will be dear to the mother's heart.
Just a small wish for you, Mommy,
Be always nice and healthy, honey!
You fill my days and nights
with joy, beauty, love, and lights.
Your gift of life is dear to me,
And never-never have you tears!
Short Mothers Day Poems from Daughter
Who can demonstrate devotion better and more sincerely than a loving daughter? Who feels more profoundly that there will never be any other person in her life who would be ready to sacrifice everything for the sake of a happy smile of her small girl? Every daughter knows that her mom is the best supporter, the best adviser, and the best doctor for a wounded soul. They strive for making their mothers be over the moon and they send happy mothers day messages from the bottoms of their hearts. A mothers day poem from the girl, who has taken the most important place in the heart of her mother, can compare to no other gift if it is composed sincerely.
All pleasant things in life,
Enormous and the small,
But my mother's love
Is the biggest of them all.
I am sending this poem, Mom,
Especially on this day
I am wishing you, Mom,
A marvelous day!
Send a heartfelt mother's day message to the woman, who cannot be replaced with any other person in the world. Help her feel unique and loved, not only today but always, and you will be amazed at the amount of tenderness she has for you.