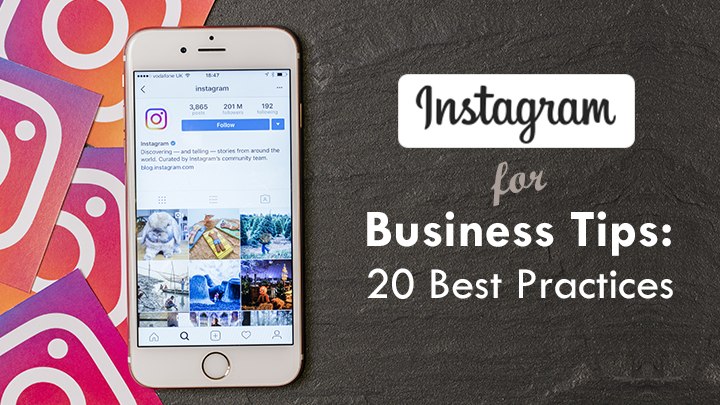 Nowadays, the main focus of businesses falls upon those social channels which generate the most traffic. Instagram can boast of hundreds of millions monthly users and tens of millions of pictures shared daily. Using Instagram for business also brings some of the most dedicated public, which makes it a profitable channel for businesses. Knowing how to promote your business on Instagram translates into two-way value creation: content value for the audience and monetary value for the business owner.
We offer you a 7-step Instagram tutorial on how to use Instagram for business and get the most out of it. By building a solid Instagram strategy and creatively playing with it, your business can gain a sustainable edge, convert its target audience, and build brand loyalty.
Instagram Tutorial: Let's get it started!
How does Instagram work? Any Instagram guide starts with the basics – creating an account. Signing up is as easy as downloading an app and logging in with your existing Facebook credentials or starting afresh with your Instagram brand name.
If you wonder how to use Instagram for business, just follow a more professional approach and use your business email. Then add a valid phone number and bio description. We'll tell you more about killer Instagram profile quotes.
Instagram Advertising: Why and How?
What's the main goal of creating a business Instagram? Of course, it's about reaching your potential subscribers with a goal to turn them into loyal buyers and your brand ambassadors. Getting this task done involves creating a solid Instagram marketing strategy. Your strategy will determine the mood and style of your posts. It will also involve a set of branded hashtags that you will use to reach your followers, and analytics that will help you assess the progress.
Simple photo ads;
Video posts as ads;
Carousel (photo and video combines in one post) ads;
Stories ads;
Collections.
In this Instagram tutorial, we are just covering the basics of these Instagram business tools. You may always creatively combine different Instagram ads based on the specific needs of your brand. Depending on the type of promo that is chosen, an ad can be temporary or not, show up seamlessly during the user's scrolling experience or be available only for those who deliberately enter your brand's page. There are many ways to promote Instagram post and they're absolutely flexible.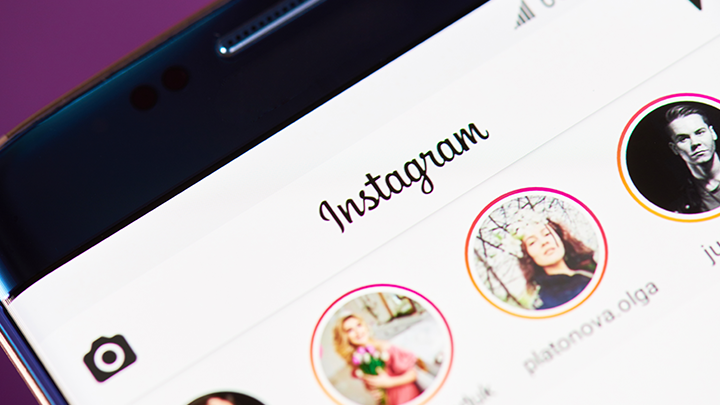 How to Use Instagram for Business Successfully: 20 Instagram for Business Tips
The below 20 Instagram for business tips will help you build and maintain your brand.
Create a branded hashtag. One of the best tips for Instagram user is being different. There are many #shoes and #dresses but there are no #superglazytoesandals or #dressforlessasaprincess – by becoming unique in the market of many, you become interesting
Add an eye-popping profile image. A profile picture is the first image your potential follower will see. Go nuts!
Write a killer bio. Below you may check some of our custom tips on Instagram bio quotes
Promote brand loyalty. Our Instagram tips include giving away promo products to increase loyalty
Know what to post on Instagram and how to edit Instagram post. You need to learn about your followers and respond to their most common annoyances with actual solutions. When you offer advice, pay attention to fonts and styles to increase your trustworthiness
Be consistent. A business owner who asks a question "How to start a business on Instagram?" should devote several hours daily to Instagram research and posting. Don't slack off!
Analyze and repeat your success. Those posts that get the most likes and comments do so for a reason. Try, learn, and repeat
Don't leave your followers hanging. Instagram marketing for business is not only about posting but also interacting with your customers, especially the least satisfied ones
Share Instagram posts to other social networks
Use multiple hashtags on each post
Use faces. Instagram tricks are based on research which shows that happy faces earn more followers than any other type of posts
Use timed content. One of the top Business tips before posting something is to be aware of how many followers from a certain times zone will see your post
Experiment with ad types. Use various ads and you will see drastic differences
Make them fight for your product. Instagram marketing is competitive but so is getting a one-of-a-kind product. When you run contests and giveaways, you boost interest and brand awareness
Post stories. Using Instagram means sharing something personal about your life: posting stories about your workouts, bike rides, café visits, or anything that has to do with your brand
Share quotes to boost engagement. Spiritual word Instagram or motivation quotes will raise a positive attitude towards your brand
Ask for user-generated content. The best Instagram insights are shared by your audience
Make use of stories takeovers. Knowing how to market on Instagram properly includes collaborating with other brands, sharing and supporting their stories
Experiment with zoom. Instagram posts can be zoomed in allowing you to create detailed content, such as maps
Repost from others with @mention. Some of the best things to post on Instagram are shares of your follower's posts or brands that you collaborate with

Instagram for Beginners: Even Newbs Can Do It!
Learning how to start Instagram, especially for business, begins with understanding your main goal. Instagram for beginners may seem tedious but it's really fun and versatile. It encompasses playing around with filters and showcasing your brand from different angles.
Going back to the roots of Instagram for dummies, it is the best place to get spotted. Not having an Instagram account today is worse than having a bad one. So, answering your question "how to start an Instagram business?" we will say "just do it!". Once the account is up and running, just keep monitoring the accounts of others and learn from them. Never stop learning.

Instagram Business Tools that Make Life Easier
Instagram marketing for business is not just scrolling and hashtagging. You may also find a bunch of useful tools that can help you track your progress and grow:
So, if you would like to know how to market on Instagram, make sure to get several of these apps that will come in handy in delaying posts and improving your Instagram performance.
New Instagram features
Make sure to check how to use the new Instagram update where our Instagram tutorial 2018 will come in handy. The beauty of the new Instagram version is the freedom to choose from different account types: the one for business, a personal blog, an art showroom or a musical space. This cool feature allows to choose a niche and be reached by your target audience with more ease. You may also juggle between these account types as your business evolves.
Some of the Instagram features that also deserve the attention of business owners are:
polls in direct messages;
tagging products in stories;
a new shopping channel in the Explore tab;
Instagram blue badge.
Instagram bio quotes
A great Instagram business account cannot exist without killer bio. As the research shows, it takes 1/5 of a second for someone to form an opinion about your brand based on your Instagram bio description. For this reason, Instagram bio quotes must follow a set of rules:
Align with the tone of the brand;
Appeal to the potential customers;
Show how your brand is useful.
Let's take a look at the following Instagram bio example for AirBnB – in just one sentence, the brand shows its value, provides a branded hashtag, and even offers a link for making a purchase:
[AirBnB opens the door to interesting homes and experiences, even if it's just for a night. Share your stories with #AirBnB. Book from our feed:…]
Instagram for business best practices go hand-in-hand with sharing the information that is most valuable for your follower. For some it's working hours, for others – spirituality:
[Bodega on Main: Everyday 11-12am Happy hour 3-6pm Brunch Saturday & Sunday 11-3pm]
[Sunday! Cider: Proper craft cider made by nice boys in East Van. Tap the link to see what Vogue think about BC craft cider and Jesus…]
Whatever Instagram strategy you choose for your brand, make sure that it's reflected in your bio, your profile picture, and throughout your posts.
As you have already guessed, Marketing on Instagram is not only profitable but also trendy right now. As life is becoming faster, buyers are becoming more gadget-friendly, and Instagram is booming as a sales tool. It's intuitive, visual, and simple. Instagram promotion and Instagram advertising are more seamless than advertising on other social networks. And, of course, it's more fun and creative than any other platform.